Huawei Mate 9 Pro & Porsche Design Go On Sale December 15 in China
Huawei had released the Mate 9, Mate 9 Pro and Mate 9 Porsche Design in China on November 14, barely a month ago but the smartphones have been making waves both on the local and foreign scenes. The Mate 9 has been on sales since then, recording catastrophic sales figures. On the other hand, the Huawei Mate 9 Pro and Porsche design which both have curved displays are yet to it store shelves nationwide. Well, that is about to change as the sleek Huawei Mate 9 has been revealed by the Chinese company to enter sales on December 15 by 10.08am.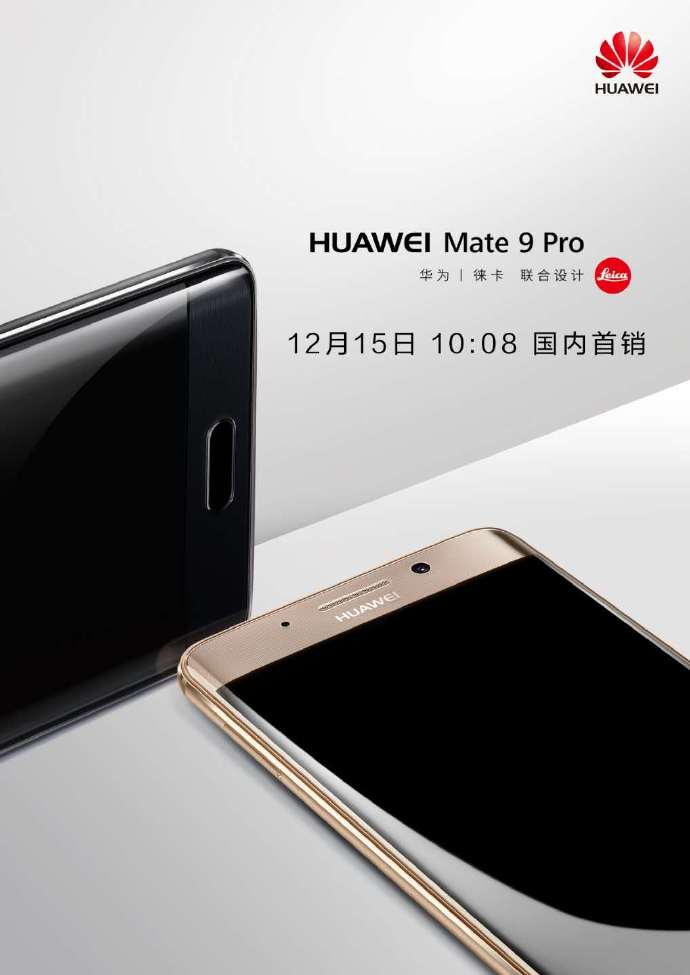 According to a source on Weibo, the Huawei Mate 9 Pro would only see 6,000 units up for grab on that day while 10,000 units of the Mate 9 Porsche Design would be on sales on December 15. The Mate 9 which itself has a beautiful design sold over one million units since inception and considering the sleek and sturdy design of the Mate 9 Pro and Porsche Design, records are expected to be broken, expectations exceeded when the sales commence. Predictably, the Mate 9 Pro would likely be sold out in just few seconds. Even the high price tag on the Porsche Design may not be enough to prevent it from being sold out in seconds.

Related: Huawei Mate 9 Porsche Design Comes With A Crazy Price Tag, Features Dual Curved Display
In a related news, the Mate 9 has been revealed to enter the US market soon. According to tipster @evleaks, the Huawei flagship would be available in the US market on January 6 next year. The Mate 9 is already on sale in Europe, Malaysia, Thailand, UAE and several other countries where sales is reported to have been successful. This may finally be Huawei's year of capturing and stamping its foot on the highly lucrative US market. Samsung and Apple may just need to keep watching their back.