Samsung Galaxy S8 Might Be The first Phone To feature Bluetooth 5.0
by Habeeb Onawole Dec 14, 2016 7:26 am0
The Bluetooth Special Interest Group (SIG) was formed in 1998 as a non-profit group that oversees the development of Bluetooth standards and licensing of Bluetooth technologies. The group recently adopted Bluetooth 5.0 as the latest version of the technology. As it stands, the upcoming Galaxy S8 might be the first device to come with the new bluetooth version.
First, what does Bluetooth 5.0 do differently from the previous Bluetooth 4.0 version?
According to the information on the Bluetooth website, Bluetooth 5.0 has quadruple the range and double the speed of Bluetooth 4.0. In addition to that, the capacity of connection-less data broadcasts have also been increased by up to 800%, which will change the way bluetooth devices transmit information. To explain how that will work, just imagine not having to download an app for a bluetooth device just because you need to use the device.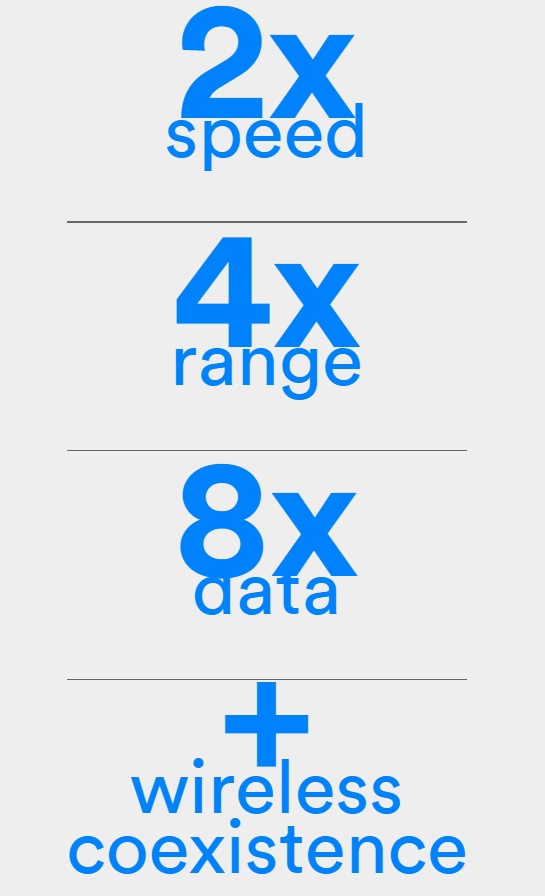 The increase in operation range will also allow users connect to IoT devices that extend beyond the walls of homes, therefore providing a more reliable Internet of Things connection.
READ MORE: Samsung galaxy S8 Will Only Have a Curved Variant
SIG already has 30,000 registered members which consists of promoter members, associate members, and adopter members. Samsung is an associate member and its next flagship, the Galaxy S8 is expected to be the first device to feature the new Bluetooth 5.0 standard.
Source: Sammobile