The Gionee M2017 was released last night. The phone which is aimed at the business class due to its luxury build, focus on security, and high price tag features a number of features that are found only in high-end phones and some that shouldn't be found on a phone with a price tag this high.
Gionee has gone for a design that clearly stands out. The M2017 will surely turn heads but not as a result of it being attractive. The Gionee M2017 is not an attractive phone. But because its design brings a breath of fresh air into a market that is filled with so many clones and design rip-offs.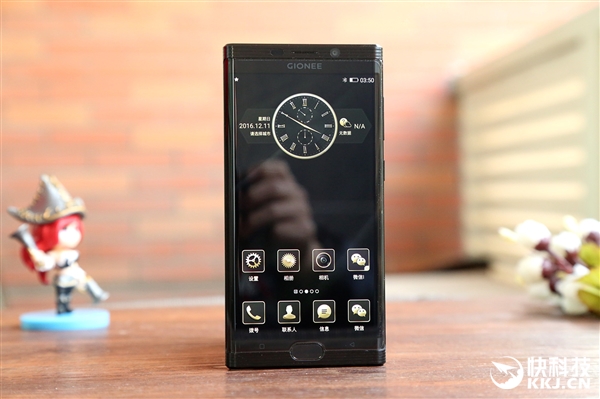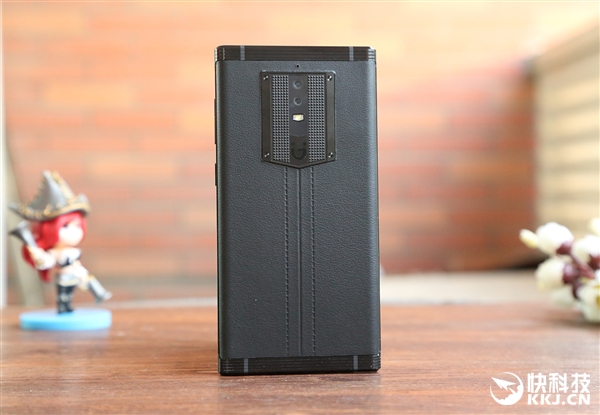 The Gionee M2017 is made of a mixture of aluminium and leather (crocodile/calfskin). Standing tall at 155.2mm and sporting a 5.7" 2K AMOLED display, the phone could be smaller if Gionee settled for on-screen keys, a rear fingerprint scanner and ditched the huge black bezel at the top that does nothing but bear the manufacturer's name.
The rear of the phone is not so interesting as well. The antenna lines at the top and bottom stand out against the aluminium frames and the shield-like design that houses the dual-cameras and LED flash doesn't seem to serve any aesthetic purpose.
The top of the phone is bare of any ports but the lower part is where the surprise is. A USB Type-C port flanked by cut-outs for the speaker(s) and the primary microphone. That's all. No audio jack!
The Gionee M2017 has its SIM tray on the left while the volume rocker and power button are positioned on the left. It is also pretty heavy, weighing over 200g; and thick at 10.78mm, thanks to its 7000mAh built-in battery.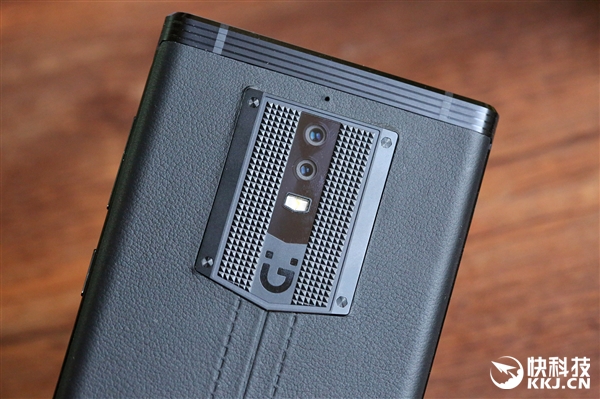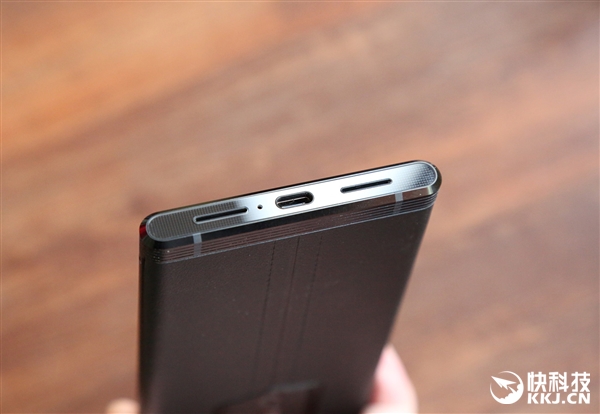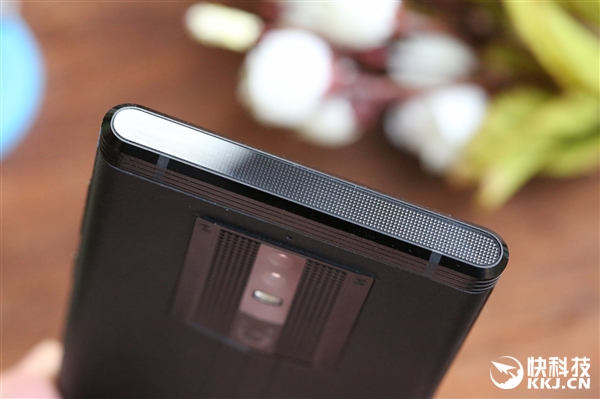 It doesn't score big on design but specification-wise, it can be classified as a powerful mid-ranger. The Snapdragon 653 processor won't offer the performance of the Snapdragon 821 but it should handle any task thrown at it. There is 6GB of RAM and either 128GB/256GB of storage depending on your choice and how deep your pocket is. The dual cameras on the rear have optical zoom and the fingerprint scanner uses an infrared system to scan for changes in blood flow allowing it to confirm that the fingerprint is live.
READ MORE: Only Gionee and A Couple of Other Chinese Brands will Exceed 15% Shipment Growth in 2017 Predicts Digitimes Research
There is quick charge support for the large battery and you can also use the Gionee M2017 to charge your other phones. Gionee has also put a dedicated security chip in the phone to protect your data from hackers.