Flyme 6 Gets "Time Machine" Feature: Lets You Access Deleted Data From Up to 2 Years
by Habeeb Onawole Dec 29, 2016 7:16 am1
Meizu announced a new version of its own android based OS during the launch of the Meizu M5 Note. The new OS called Flyme 6 will be coming out of closed beta tomorrow and in addition to the numerous new features already listed, a new feature called Time Machine will be making its way to the OS.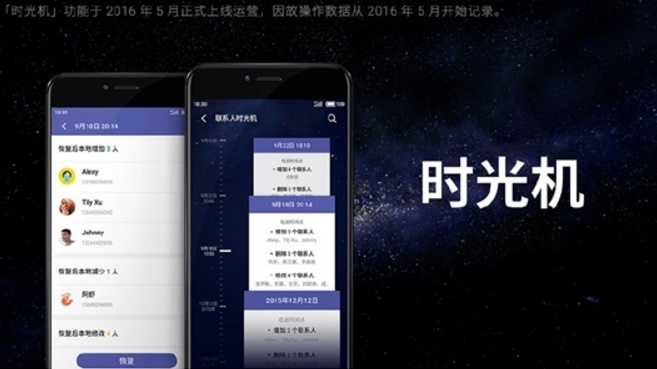 According to Meizu, Time Machine will let users retrieve accidentally deleted contacts. The feature will let you access deleted contacts data as far back as two years (the data starts recording from the day you start using the feature). So two years from now, you should still be able to access contacts deleted between now and December, 2018. To make use of the feature, users will have to got to Settings > Data Cloud Sync > Time Machine.
Meizu also says they have optimized the contacts synchronization speed by up to 65% and reduced traffic consumption by up to 66%. So a 300 contact phone-book should synchronize in about 9 seconds.
READ MORE: Meizu Box Gets A Price Increase: Attributed to Rise in Cost of Materials
Flyme 6 will be available for the following phones as a public beta starting tomorrow: PRO 6 Plus, PRO 6s, PRO 6, MX5, Pro 5, MX5, MX4 Pro, MX4, U20, U10, Meizu Max, Meizu E, Meizu Metal, Meizu M3 Note, Meizu M3s, Meizu M3, Meizu M2 Note, and Meziu M1 Note.