Xiaomi Mi 4 Explodes While Charging in Classroom
Xiaomi's exploding phone saga continues with the news of a Xiaomi Mi 4 exploding inside a classroom packed with students while it is being charged. Although, incidence of Xiaomi's devices exploding are very rare, they sometimes occur all the same and this is one of such times.
According to the report, the Mi 4 was plugged into a charging source while the owner was using the phone inside a classroom in China when the explosion occurred. Although other details are sketchy, the photos of the incident points at the battery as the likely culprit. The battery was charred and in turn led to the melting of the plastic back cover of the smartphone as well as the damaging the plastic frame of the phone. Thankfully, no one was reported to have sustained any injury during the incident.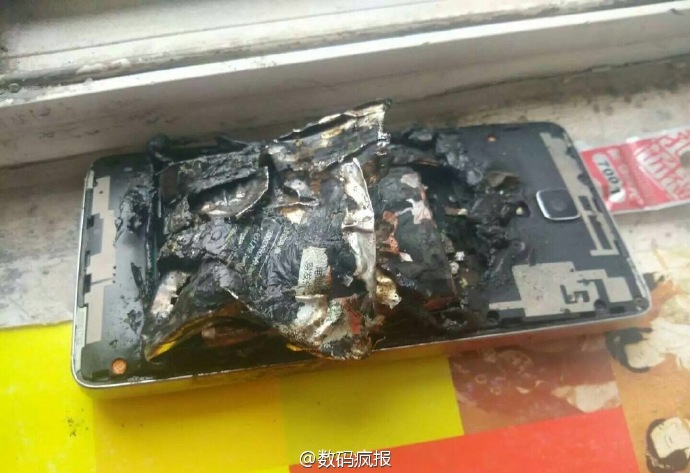 Related: Xiaomi Mi 4S vs Xiaomi Mi 4 Comparison: Upgrades
The Xiaomi Mi 4 isn't a new smartphone in Xiaomi's lineup. First released in 2014, the Mi 4 came with a 5-inch 1080p IPS display and is powered by a Qualcomm Snapdragon 801(MSM8974AC) quad-core processor with a clock frequency of 2.5GHz. The device has 3GB RAM and two storage versions of 16GB and 64GB respectively. The device cram a 3080mAh battery which is reputed to achieve full charge in 2.5 hours. Are we looking at a defective battery here or a case of using the wrong charger. We wouldn't know until an investigation is carried out. We'll keep you posted about that whenever further details pop up.