LG Tone Studio Wearable Speakers and Tone Free Earphones Appear at CES
by Habeeb Onawole Jan 4, 2017 8:50 am0
LG Electronics is showcasing a bunch of wireless wearable audio products at this year's edition of CES. Two of which are the  LG Tone Studio Wearable Speakers and LG Tone Free Earphones. The Tone is LG's line of wireless bluetooth headphones and according to LG has sold 10 million headphones as at July, 2015.
LG Tone Studio Wearable Speakers
The Tone Studio Wearable Speaker fits around the neck, granting the wearer a sort of personal surround sound experience. Sounds are pumped out through the two full range speakers on top and the two vibrating ones at the bottom but you can also make use of the retractable earbuds for a more personal experience by simply flicking a switch.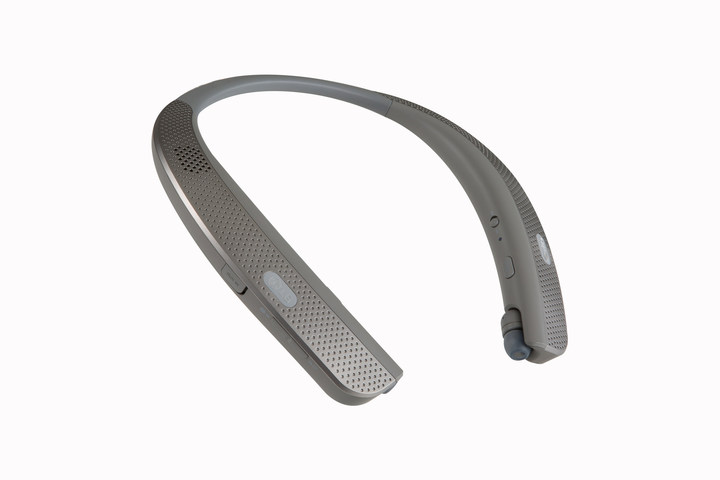 The speaker has a Hi-Fi Digital to Analog Converter that boosts the audio quality. LG says you can also pair two units of the Tone Studio Wearable Speaker in case you and a partner want to watch a movie or listen to a song together.
LG Tone Free Earphones
This is a pair of completely wireless earbuds that comes with a neck band that doubles as a storage and charging solution. So you can leave the optional charging case at home and take just the neck band and earbuds along and not have to worry about charging or losing them. All you have to do is take off the earbuds and plug them into the neck band and your earbuds are safe and charging. LG says you can even answer or ignore calls on the Tone Free Earphones via voice commands alone.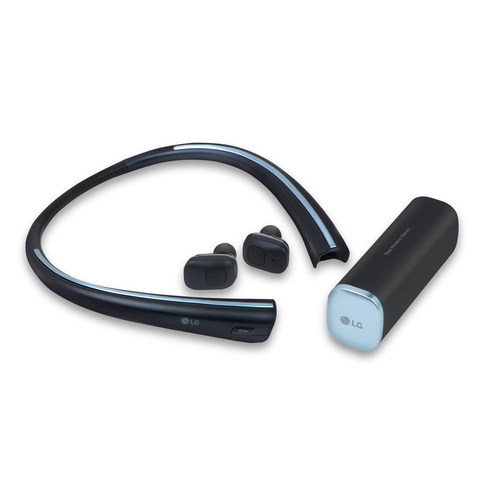 READ MORE: LG All Day Gram Isn't Only Lightweight But Has A 24-Hour Battery Life
No price details or release dates were released for the two products but we expect LG to make an announcement once they are available for purchase.
(Source)