HTC's revenue is dipping rapidly. In December 2016, the Taiwanese company met with a 16.4 percent month-on-month and 1.7 percent year-on-year decline.
The total revenue generated by HTC for the entire year of 2016 is NT$78.16 billion. This number is not impressive as it is 35 percent dip compared to the revenue generated by the company in 2015. Moreover, it is the worst annual figure in the past 11 years. The highest annual figure it generated was in 2011 when it earned NT$465.7 billion.
HTC has reached NT$22.2 billion revenue in the last quarter of 2016. In the third quarter, the company announced a net decline of NT$2.18 per share when the generated revenue was almost same it recorded in the fourth quarter.
In the last quarter of 2016, HTC is expected to continue to record losses. If it happens, it will the seventh consecutive quarterly loss for the company.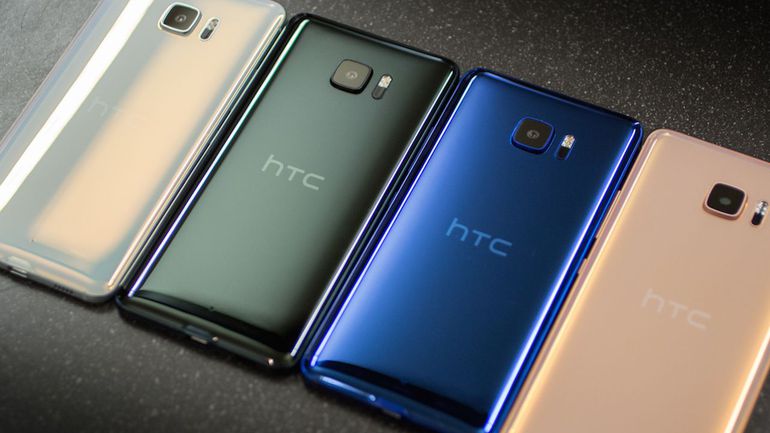 The poor sales record of HTC shows that the HTC 10 that was well-received by critics and audience did not help in improving its revenue. The company even manufactured the Google Pixel and Pixel XL smartphones. Even though the Pixel smartphones are sold as Google products and not as HTC devices, the Taiwanese firm did generate some revenue for it but even that has not helped in bettering its revenue.
Related: HTC Vive Smartphone with Stunning Unique Designs In Works?
HTC has couple of smartphones up it sleeves that can help the company to record better sales. On Jan. 12, it is expected to unveiling a stylus totting HTC U Ultra phablet and its smaller sibling, HTC U Play. Both the smartphones will not be featuring the standard 3.5mm audio jack. The HTC U Ultra is expected to feature a 6-inch display whereas the U Play may arrive with a 5.2-inch screen.
HTC One X10, an upgraded version for last year's HTC One X9. It is expected to be a midrange device with features like 5.5-inch full HD screen and an octa-core MediaTek SoC.  It is also rumored to be working on HTC Vive smartphone.
HTC's next flagship, the HTC 11 that is slated to replace HTC 10 from 2016 is also under the wraps. It is rumored to get unleashed in the first quarter of 2017 with features like 5.5-inch quad HD display and Snapdragon 835.
The forthcoming smartphones do appear promising. Only time will tell whether these devices help in recording better revenue this year.
(Source)