Razer Valerie Prototypes Stolen at CES: Company Offers $25,000 Reward
by Habeeb Onawole Jan 9, 2017 7:57 pm0
Gaming PC manufacturing company, Razer, exhibited some very cool devices at the just concluded Consumer Electronic Show in Las Vegas. One of its products called Project Valerie is the world's first laptop with triple (4K) displays that caught the eye of several attendees. Sadly, two Project Valerie prototypes were stolen at the event.
The CEO of the company, Min-Liang Tan announced the theft on Facebook. The prototypes were stolen at Razer's CES press room at about 1600hrs on Sunday, January 8, 2017. In his initial Facebook post, the products stolen were not identified but now he has confirmed that they are actually the Valerie laptop. .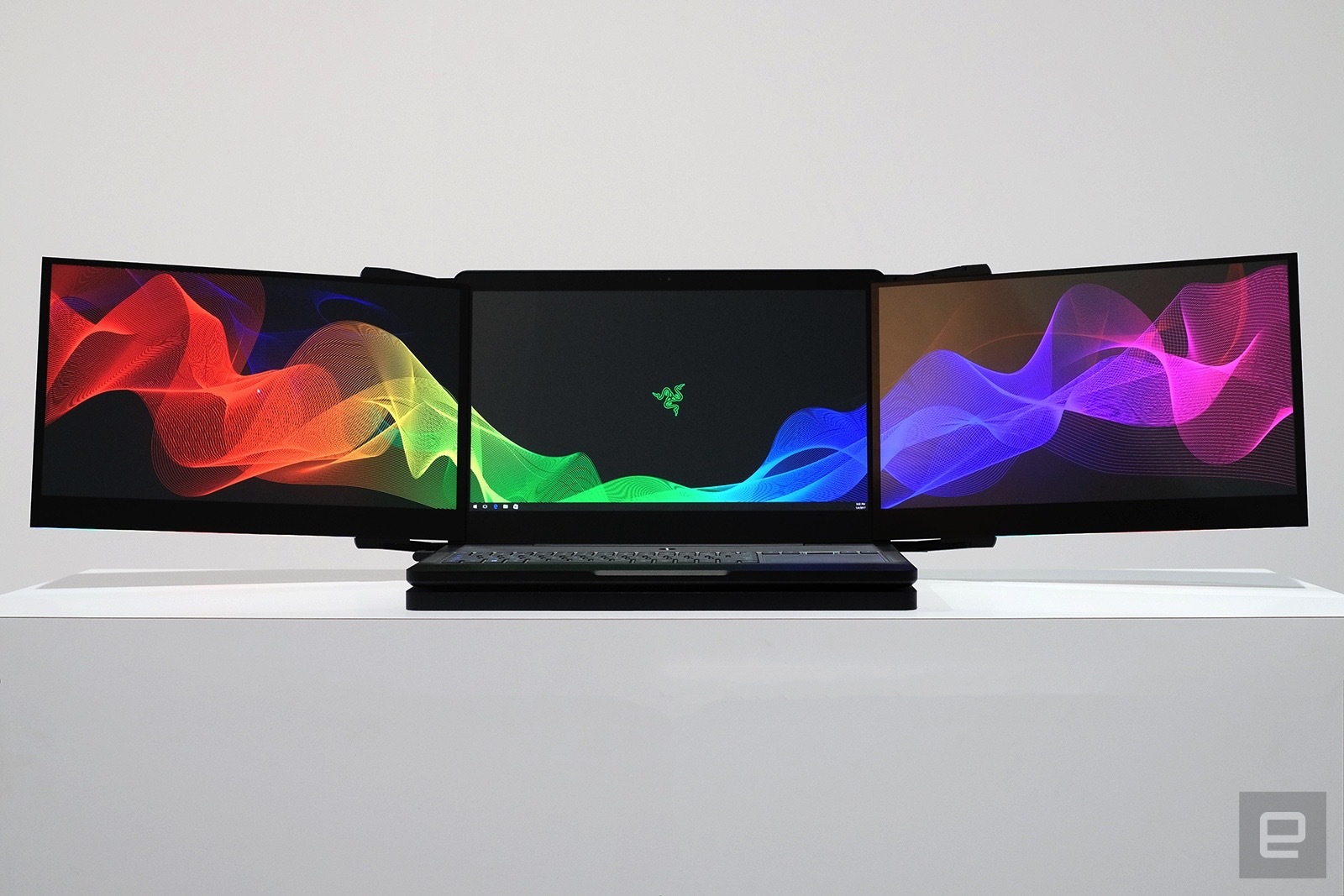 Mr. Tan says he is not ruling out industrial espionage in this case as that is seen as cheating and the company does not tolerate that. He says the penalty for the crime is grievous and considers the person who stole the prototypes as not being smart.
Razer is offering a $25,000 (~¥173,370) reward to anyone who has information that will help them identify and catch the culprit. The company says the weight of the information provided will determine if the informant gets any reward and how much they get. Hence, Razer says it may only pay a portion of the reward offered. Any information regarding the theft should be sent to [email protected] The reward offer is good for one year starting from the date announced unless the company decides to extend it.
READ MORE: Apple to Launch Three New iPad Models in Q2 2017 Says Analyst
This is however not the first time Razer will face such a problem. back in 2011, two prototype Razer Blade laptops were stolen at the company's Research and Development lab in San Francisco.
Razer was founded in 1998 and it makes a plethora of gaming accessories, tablets, wearables and computers, some of which have received rave reviews.