Nokia Hints at A Snapdragon 835 Phone Launching at MWC 2017
by Habeeb Onawole Jan 11, 2017 1:59 am0
HMD Global launched its first Nokia android smartphone a few days ago since it took over the license to release phones under the brand name. The new phone called the Nokia 6 has received a not-so-friendly welcome due to its use of the Snapdragon 430 SoC which apart from being old is also not as powerful as other mid-range chips and therefore doesn't justify the high price Nokia is asking for the phone.
Earlier today, the company (HMD) held a meeting in China where it hinted at a new phone launching at MWC 2017. The hint came as part of a slide used during the meeting and loosely translates to 'See (you) at MWC 2017, February 26'.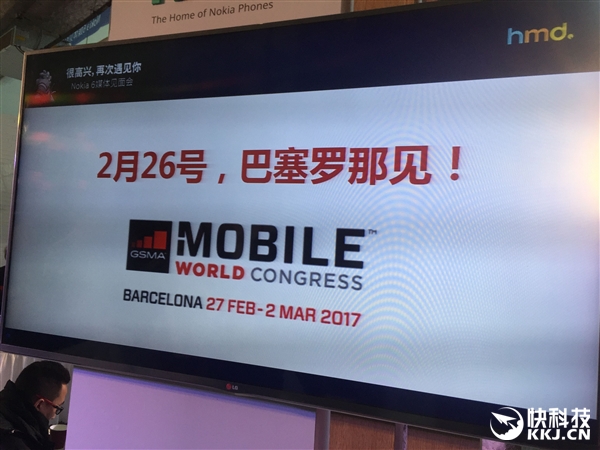 While HMD did not explicitly mention that the phone launching will have a snapdragon 835 processor, the company had issued a statement in the past when asked about a Snapdragon 835 phone that the new high-end chip had just been released and it will need some time to prepare, and will make the announcement when the time is right. It appears that today's meeting was the right time.
It was also mentioned at the meeting that the Nokia 6 will go on sale at 10:00 am on the 19th of January and will be sold exclusively by Jingdong. It is reported that HMD and Jingdong have signed a 5-year agreement giving the latter exclusive marketing rights in China.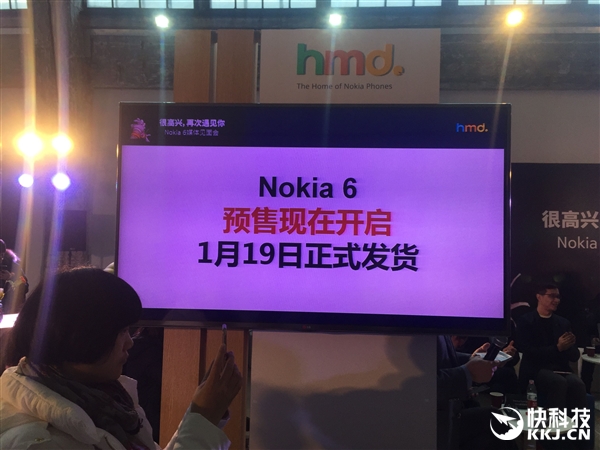 READ MORE: Nokia 6 Features Military Grade Body That Can Withstand Extreme Environments
The Nokia 6 has a 5.5-inch 1080p display, 4GB of RAM, 64GB of storage, a 16MP rear camera, and an 8MP front camera. There is a 3.5mm audio jack and dual speakers at the base. The phone also has Dolby ATMOS surround sound and a built-in 3000mAh battery. It is priced at ¥1699 (~$245).
(Source)