Honor 6X Durability Test: Scratch, Bend and Burn!
by Habeeb Onawole Feb 2, 2017 2:49 am0
When you purchase a phone, you expect it to be able to survive the occasional falls and scratches. But how do you know a phone is durable? You can't go buying a phone just for the sake of knowing how durable it is unless you are JerryRigEverything.
Popular Youtuber, JerryRigEverything whose real name is Zack puts the Honor 6X through a durability test. The results are astonishing.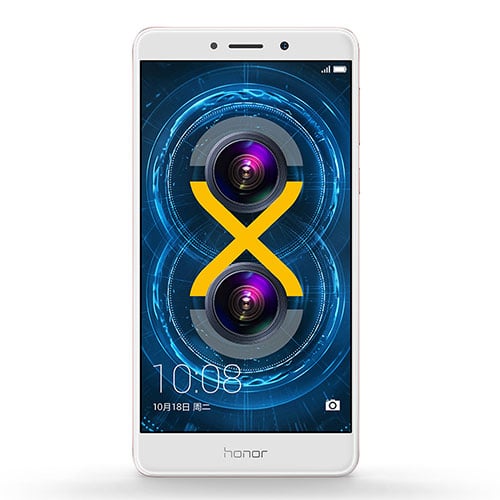 First let's run through the specs of the device. The Honor 6X is a mid-range dual camera phone with a 5.5-inch 1080p display. It has 4GB/3GB of RAM and 64GB/32GB of built-in storage. There is a 12MP and 2MP camera combo on the rear for depth of field images and an 8MP shooter in front. Huawei has equipped it with a fingerprint scanner on the rear and a 3340mAh battery. The Honor 6X comes with Android 6.0 out of the box but will be upgraded to Android Nougat.
Back to the test. First on the list is the scratch test. If you noticed, I didn't mention any form of protection for the display above. No Gorilla Glass nor Dragontrail Glass. The result shows that you will be wise to invest in a tempered glass as the display starts scratching from level 4. Do make sure that the screen protector covers the front camera too.
The scratch test also includes the glass covering the rear cameras which fares well, and the fingerprint scanner which fails to work anymore.
READ MORE: Huawei Honor 8 Lite Leaked, Rumored for March Release
Next is the bend test. The Honor 6X uses a combination of  metal and plastic for the rear. The plastic is to allow for network signals and absorb shocks and the metal to……in this case serve as decoration. Apart from the metal scratching easily, it also does nothing to protect the phone during the bend test. The reason according to JerryRigEverything is because the metal plate is not screwed to the phone at all. During the bend test, the LCD actually shattered way before the front glass did. So if you accidentally sit on the Honor 6X, it is very possible to have a damaged LCD and a perfectly alright front glass.
Jerry's advice after the test is to invest in a screen protector and a case to protect your device or purchase the Honor 8. You can watch the full video below but expect to cringe during some scenes.