Samsung Galaxy S8 Pricing, Availability Surface Ahead of Preview at MWC 2017
by Anvinraj Valiyathara Feb 3, 2017 9:30 am1
The rumor mill is consistently spilling out leaked information on Samsung Galaxy S8 and Galaxy S8 Plus smartphones that are pegged to get announce in March. A Chinese leakster has revealed more details on the pricing and availability of Galaxy S8.
Early rumors had stated that the Galaxy S8 would be featuring a dual camera setup, but fresher information and leaked photos have revealed that it would be coming with an improved version of the single camera that is present on Galaxy S7. A Chinese leakster has revealed that the Galaxy S8's main camera would be coming with Dual ADC which probably indicates that it would deliver better color depth.
S8's CMOS may support Dual ADC.IMX204 support Dual ADC.But S8's CMOS is not IMX204,I think.BTW,IMX204 is 20MP 1/1.7,it's not for smartphones

— 萌萌的电教 (@mmddj_china) February 1, 2017
The leakster has further stated that Samsung would be releasing only the 6 GB RAM variant in South Korea and China. It means its 4 GB variant won't be releasing in these markets. The 6 GB RAM variant for Korean and Chinese markets would be coming in choices of 64 GB and 128 GB.
The Galaxy S8 is also expected to be available in 4 GB RAM variant with 64 GB of storage. This variant is expected to be available outside Korea and China.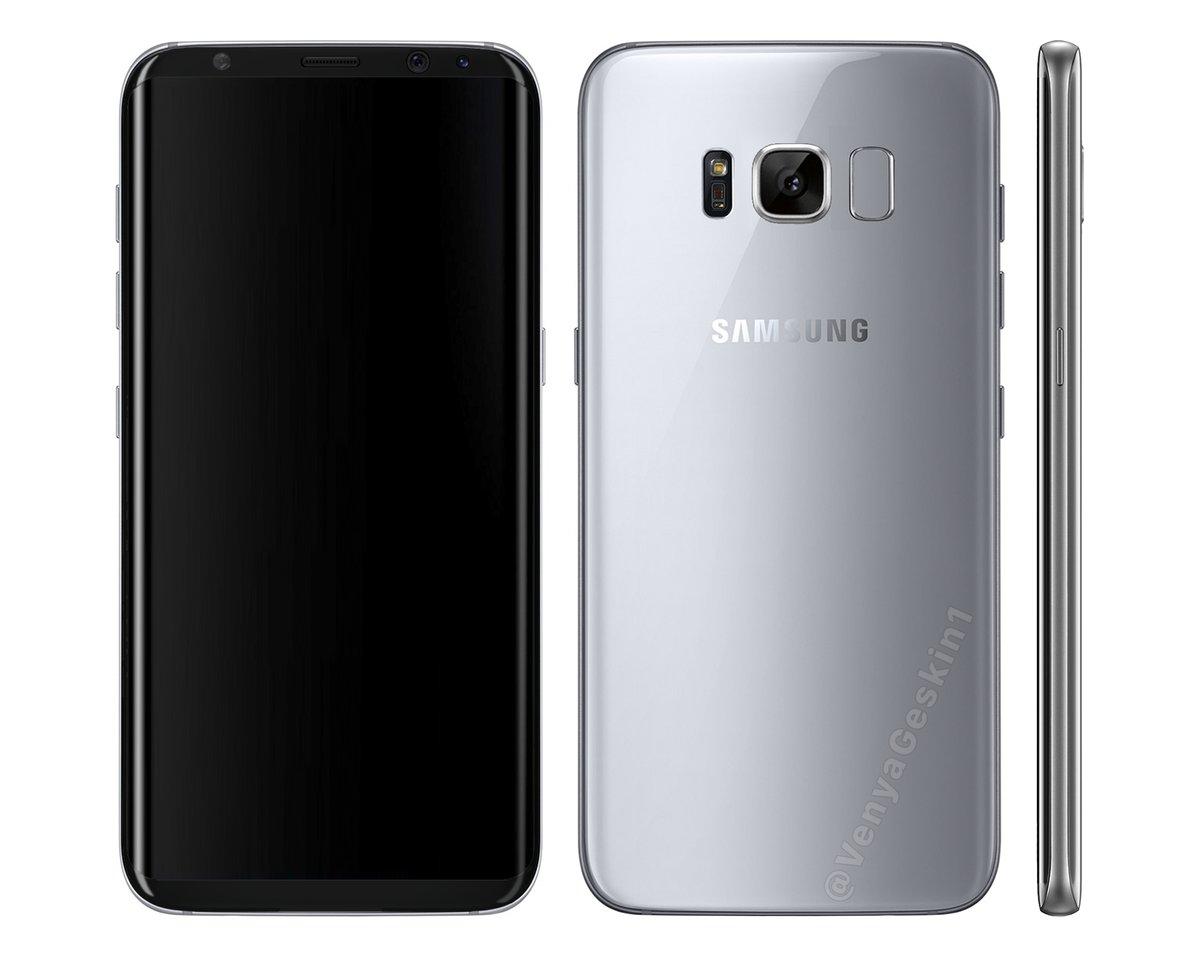 Related: Samsung Galaxy S8 Batteries to be Supplied By Samsung SDI, Japan's Murata Technology
maybe Chinese and Koran version are only with 6GB RAM,6+64/6+128.that's why I say a little different.

— 萌萌的电教 (@mmddj_china) January 31, 2017
According to the leakster, the 64 GB model of Galaxy S8 would be priced at 6,088 Yuan ($885) and the 128 GB Galaxy S8 would be costing 6,488 Yuan ($943).  The pricing of the 64 Galaxy S8 with 4 GB RAM has not been revealed.
In the previous month, another tipster had revealed that the Galaxy S8 would be costing $849. This could be the price of the base model. There is no concrete evidence available to confirm whether the pricing revealed by these leaksters are true. Hence, readers are advised to take these rumors with a pinch of salt.
The Galaxy S8 is expected to get revealed through a preview at MWC 2017. Samsung is expected to hold Galaxy S8 launch event at March end and make it available for buying in mid-April