DBS Designing' Renders of the OnePlus 4 is A Dream: Runs Lineage OS, Has 8GB RAM and Waterproofing
by Habeeb Onawole Feb 8, 2017 2:58 am0
OnePlus is still basking in the aura of positive reviews generated by the OnePlus 3T. So there is no reason to rush to release a successor yet. The folks at DBS Designing can't wait for a successor and have made a render of the OnePlus 4.
For the design, DBS Designing have gone back to the OnePlus 1 for inspiration which personally, I believe has a better design than the OnePlus 3. Basically, you can call it the OnePlus 1 (2017) as it incorporates all the features you should find in a flagship device released this year.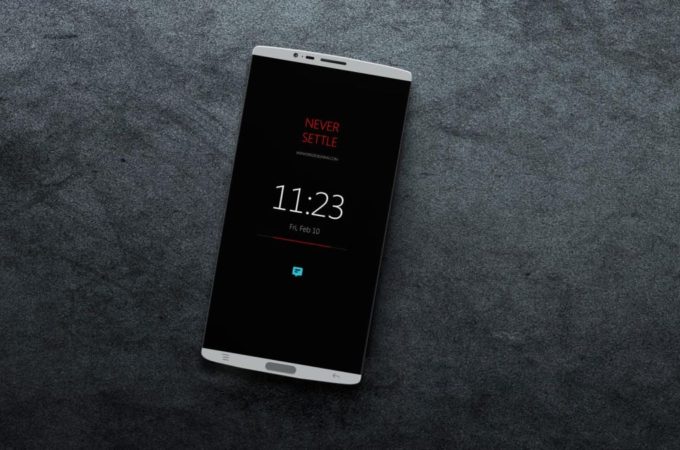 First you have got thinner bezels on all sides. Practically non-existent on the left and right and considerably thinner at the top and bottom. That way, the phone can have a larger display but still maintain the footprint of the OnePlus 3. The top bezel still houses the front camera, speaker and proximity sensor, while the lower bezel holds a physical home button and capacitive back and recent apps keys. It seems the home button also doubles as a fingerprint scanner since there is none at the back.
The OnePlus 4 also gets the dual-camera treatment on the rear. You will notice they have made sure not to exceed the length of the camera housing of the OnePlus 1 but at the expense of ditching the laser focus module.
For specifications, the OnePlus 4 will sport the Snapdragon 835 processor, have 8GB of RAM and 256GB of storage, though there will be a 6GB RAM + 128GB ROM variant. The rear cameras will be 18 megapixel shooters while the front camera will remain a 16MP sensor. Although the screen size is unknown as that looks larger than 5.5-inches but expect it to be a Quad HD+ screen, giving it Daydream support.
2017 seems to be the year where you either make your phone waterproof or you go home. This OnePlus 4 render ticks the waterproof box but expect it to raise the price of the device. There is a 5000mAh battery under the hood and with Dash Charge support. The bottom of the phone also sports a USB Type-C port flanked on both sides by dual speakers.
READ MORE: Tutorial: Turn Your OnePlus 3T into A Google Pixel
The big surprise is the OS. DBS Designing have slapped Lineage OS on the rear just the way the original OnePlus first launched with Cyanogen OS. Chances of this happening in real life is next to impossible. Oxygen OS has come a long way already and OnePlus will not drop it for Lineage. But since this is a render, you are allowed to let your imagination run wild.
What do you think of the OnePlus 4? How much will you be willing to pay for this beast? Do drop a comment in the box below.
(Source)