Average Selling Price Of Chinese Smartphones Now Closer To Samsung
Chinese smartphones were once regarded as cheap alternatives to Samsung and iPhone models. While we still have a variety of cheap Chinese handsets in the market, that offers much more value than competitors, the quality and prices of these Chinese smartphone models have gone up in the past few years. While Xiaomi and Meizu still focus on the low-end and mid-range markets, manufacturers like OPPO, Vivo, and Huawei are really improving the average selling price of Chinese smartphone companies.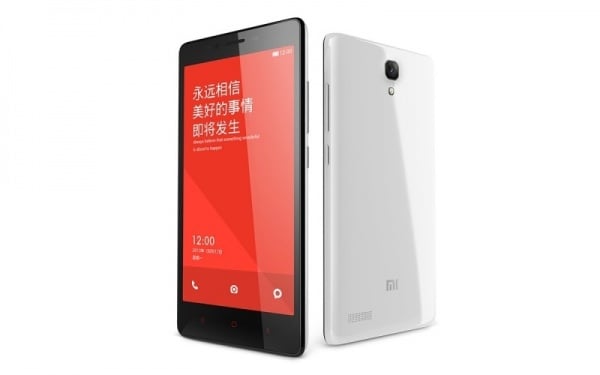 Chinese smartphones are no longer replicas of Samsung or Apple, rather many of them have managed to bring innovation to the stagnant smartphone market. Lenovo managed to release its first Tango-enabled phone, the Lenovo Phab2Pro and Xiaomi managed to bring dual curved display design to the affordable price segment with the Xiaomi Mi Note 2. Not to forget, the Xiaomi Mi Mix is one of the most revolutionary smartphones that we have seen in recent times.
As you may have noticed, these Chinese smartphone manufacturers have slowly transformed themselves from low-cost phone makers to innovators, releasing interesting products and thereby justifying the release of pricier smartphones that also improve profitability.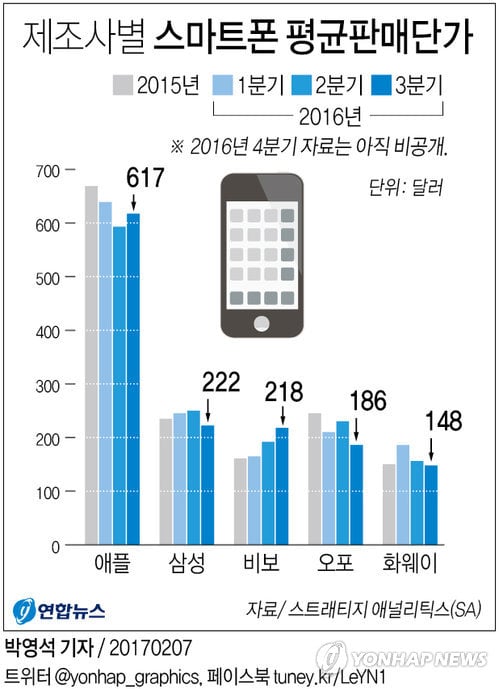 According to Strategy Analytics, the average selling price of Chinese smartphones in Q3 2016 was $184, which was closer to the avg. selling price of Samsung phones in the period. The bar in gray (in the image above) represents the avg. selling price of the company in 2015, while the ones in shades of blue are of the three-quarters of 2016. The data for the fourth quarter of 2016 was still not available.
RELATED: Xiaomi aims to exceed 100 billion Yuan in sales in 2017
As you can see, Apple's ASP is way higher than its Android counterparts, $617 for Q3 2016. In the same period, Samsung's ASP was $222, with Vivo very close behind at $218. The company managed to increase its ASP in the third quarter, thanks to the sale of its expensive models like the Vivo XPlay 6. OPPO has an ASP of $186 while Huawei had an ASP of $148 in the same period.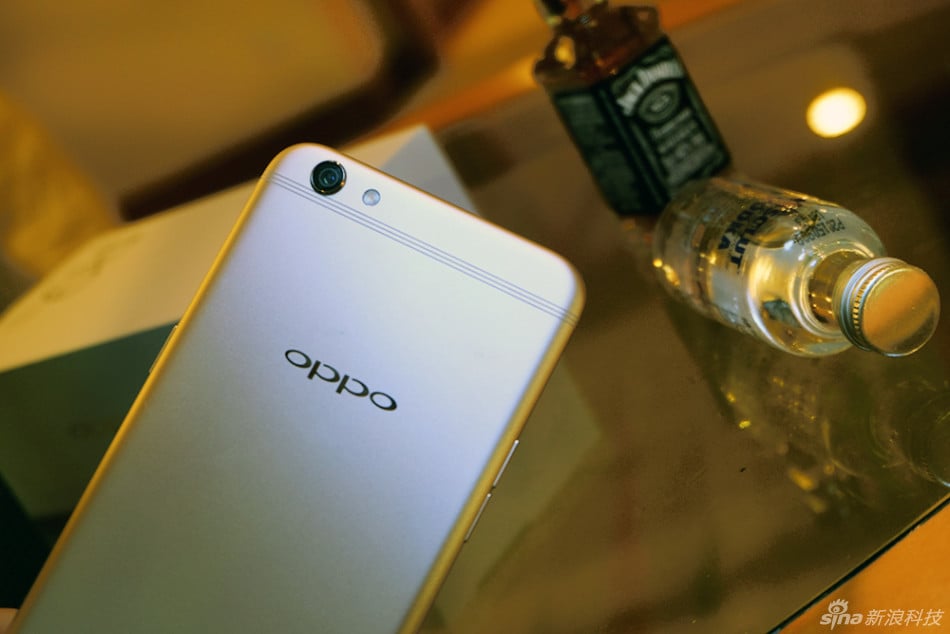 While in general, you see that the ASP for OPPO and Huawei has fallen down a bit in this period, what's important to note here is that both the companies have managed to expand their market share aggressively in 2016. OPPO R9 managed to sell very well in 2016 and Huawei's low-end models and high-end models like Huawei P9 have together helped the company increase its shipments significantly and reduce the gap in terms of sales when compared to Samsung.
READ MORE: Apple Beats Samsung to Occupy Top Spot in Global Smartphone Market Share in Q4 2016
What's even more interesting is that Samsung isn't likely to increase its average selling price this year, to ensure that it retains its majority market share, which is slowly being snatched by Chinese phone makers like Huawei and OPPO.
"The Chinese manufacturers are going to the low-end phone business and going to second-hand phones," said Chung Hae-sik, an analyst at the Information Technology Promotion Center (IITP). "As technology has improved and domestic market trends have changed, "He said.
Chung added, "Samsung Electronics is not easy to raise prices because it is trying to check Chinese makers while using market share."
(source)