Expect to Pay More for The Huawei P10 and Xiaomi Mi 6: Blame High Cost of Components
by Habeeb Onawole Feb 8, 2017 5:30 am3
The Huawei P10 and Xiaomi Mi 6 are two of the major flagships set to come out of China this year. Sadly, unlike their predecessors they will sell for a higher price.
Industry sources have cited an increase in the cost of certain phone components, some which have seen a 100% increase in price. This coupled with the current exchange rate will affect the prices of devices this year. Mobile phone manufacturers are therefore under pressure to increase the price of their devices, so as not to make losses.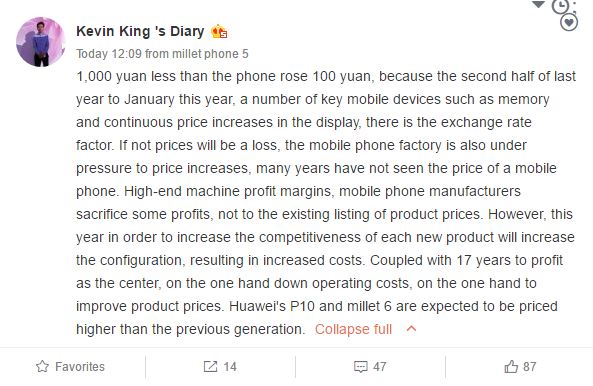 Industry analyst @Kevin king diary took to Weibo today to express his views on the matter. According to him, in the last couple of months we have seen phones priced at 1000 yuan increase by 100 Yuan. Price of mobile components such as memories and displays have also increased due to the exchange rate. Manufacturers might not have increased the price of their devices in years due to the high profit margins recorded with flagship devices but since the price of components have increased, they have no choice but to do so now.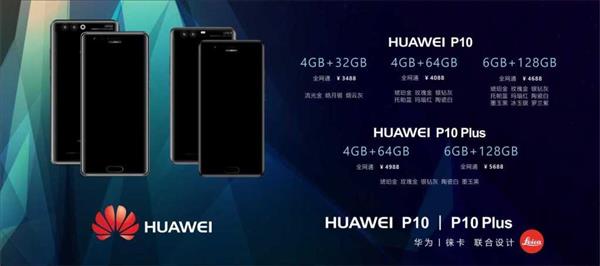 READ MORE: New Huawei Phone Spotted on Geekbench, Said to Be Huawei Maya
He also said the Huawei P10 and Xiaomi Mi 6 will be priced higher this year. The Huawei P10 will cost 3488 Yuan (~$507) for the 4GB + 32GB version. That is 300 Yuan (~$44) more than the P9 with the same memory configuration sold fr last year. Same also applies to the Xiaomi Mi 6 which will start at 2299 Yuan (~$334), a 300 Yuan increase compared to the Mi 5 released last year.