Xiaomi Mi Mix Wins Big Time in AnTuTu's Top 10 Phones With the Most Positive Reviews
AnTuTu has compiled a list of its top 10 smartphones for January 2017 based on user's preference and in continuation of its monumental exploits, the Xiaomi Mi Mix came top in the list.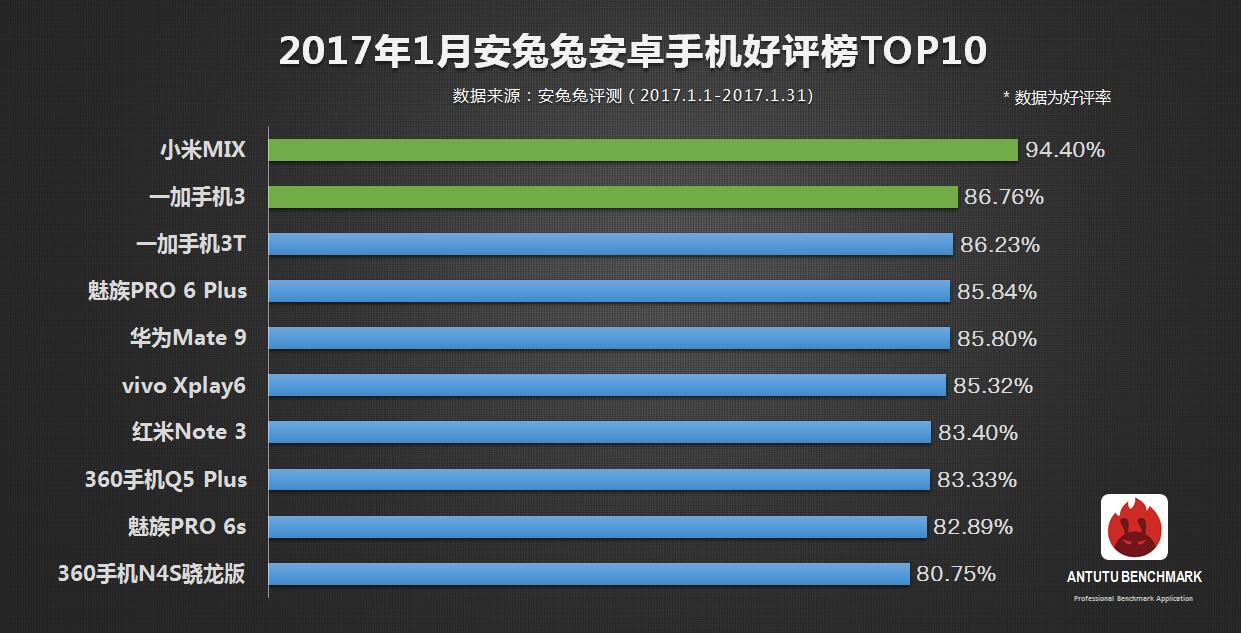 According to AnTuTu, the criteria for selection seems to be based on the number of favorable reviews and comments by individuals. But in the overall, the positive review rate is said to be very strong with the top 10 devices scoring above 80% in the rating, higher than the average of 60%.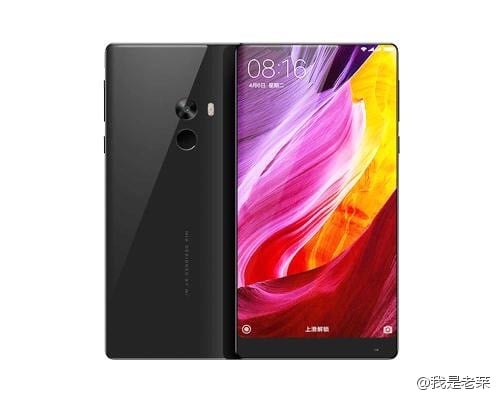 The Xiaomi Mi Mix which had the highest rating scored 94.4%, while the OnePlus 3 came second with 89.93%. The OnePlus 3T came in at third, closely followed by the Meizu Pro 6Plus and then Huawei Mate 9 at fifth.The Vivo XPlay 6 sits at the sixth position while the Xiaomi Redmi Note 3 continues to occupy a place in the top 10 chart despite having a successor. The Redmi Note 3 is at number seven position. 360 Q5 Plus, Meizu Pro 6s and 360 N4S completes the list.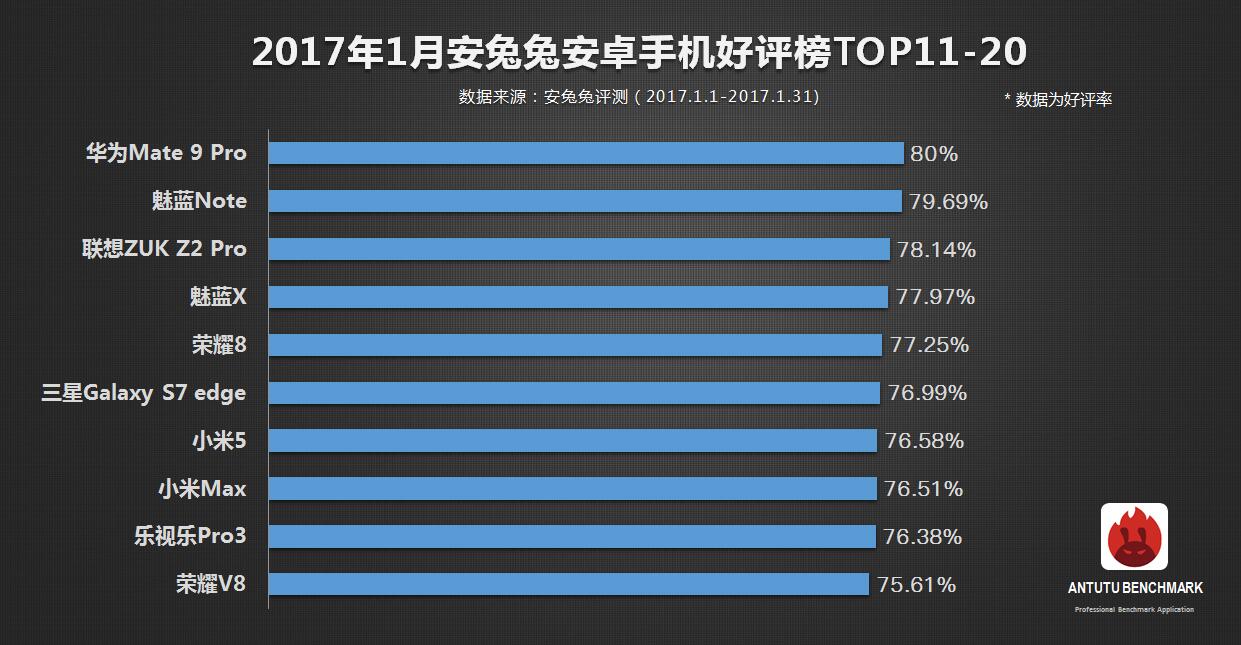 Read Also: Antutu's Top 10 Smartphones in Each Region
Despite its huge popularity, Mi Mix topping the chart for January 2017 is still surprising. The device is quite hard to come by, with production slowed down by the ceramic glass body it features. Just in case you are wondering how come Samsung's devices are not on the list, only the Galaxy S7 Edge made it into the list, situated within the 11th to 20th positions where you also get smartphones such as ZUK Z2 Pro, Honor 8, Honor V8, Xiaomi Max, Xiaomi Mi 5.
(source)