Huawei Watch 2 Launching at MWC 2017?
There have been rumors of Huawei launching the Huawei P10 and P10 Plus on February 26 at MWC 2017 but those rumors have so far been unsubstantiated officially. Well, not until now. Huawei's VP has indeed hinted that the company will be having a launch event at MWC 2017 but the device he tips as launching at the event isn't the P10 or P10 Plus but the Huawei Watch 2.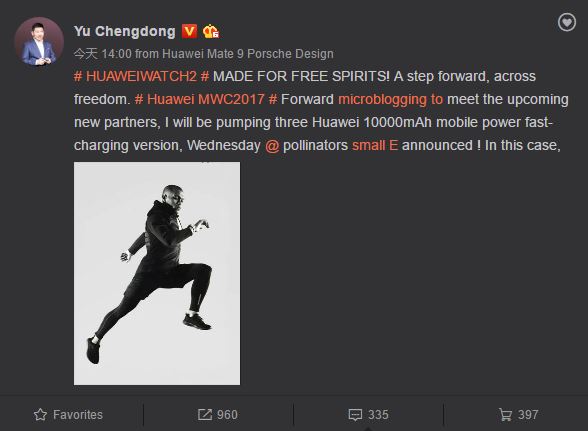 The VP in his Weibo post used some hashtags to tease the impending product, some of which are #HUAWEIWATCH2. #MADE FOR FREE SPIRITS, #Huawei MWC2017. We don't need a soothesayer to tell us that the product is most likely coming at the Mobile World Congress. The teaser also suggests that the Watch 2 would likely be for sports persons.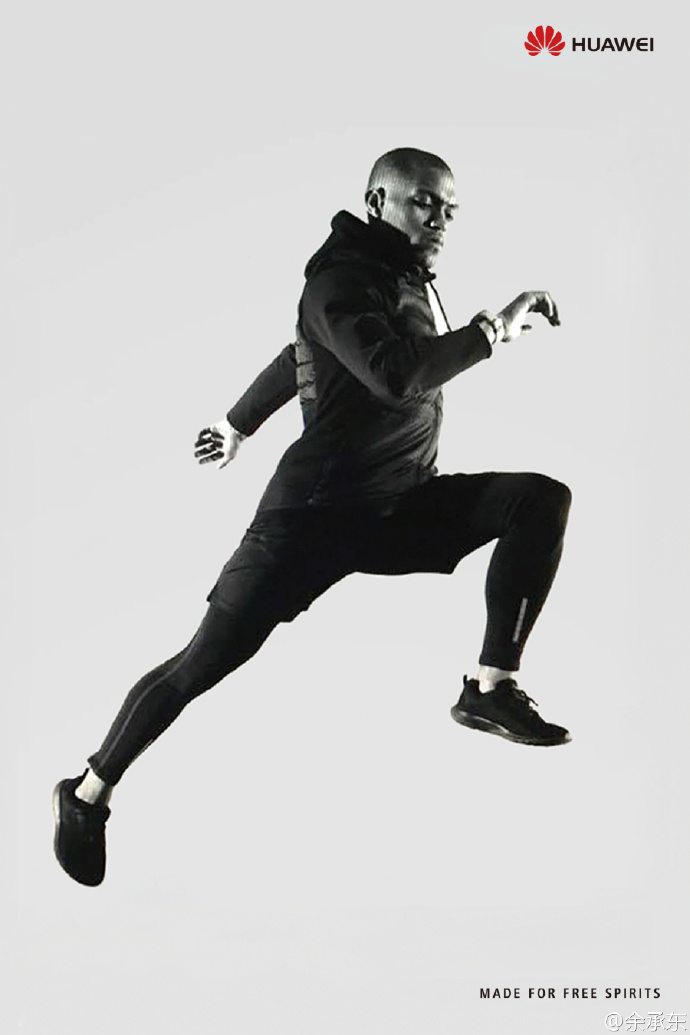 Related: Huawei Watch 2 With Cellular Connectivity Pegged to Unleash at MWC 2017
Not much is known about the Huawei Watch 2 but it is definitely the next gen version of the Huawei Watch released last year. The Watch 2 is rumored to come equipped with Android Wear 2.0 operating system and a 1.4-inch display. The Watch 2 is also expected with a rubber and a leather strap, two distinct types to choose from. There is said to be a 42mm diameter dial on the device and perhaps the mst spectacular is that the device would come with SIM card compatibility, enabling users to make and receive calls. In addition, the VP also hinted that Huawei will be releasing a couple of large capacity mobile power bank which would have fast charging support.