The LG G6 Also Gets Treated to Colorful Cases
by Habeeb Onawole Feb 13, 2017 2:24 am0
The LG G6 is another flagship device that is greatly anticipated. It is scheduled to launch early so as to get ahead in sales before Samsung releases the Galaxy S8.
The LG G6 is launching later this month, February 26 to be precise according to latest rumors. That's still two weeks from now. However we have images of the device rocking some pretty nice cases. The pictures don't reveal much but at least we are sure of the dual-rear cameras and rear-mounted fingerprint scanner.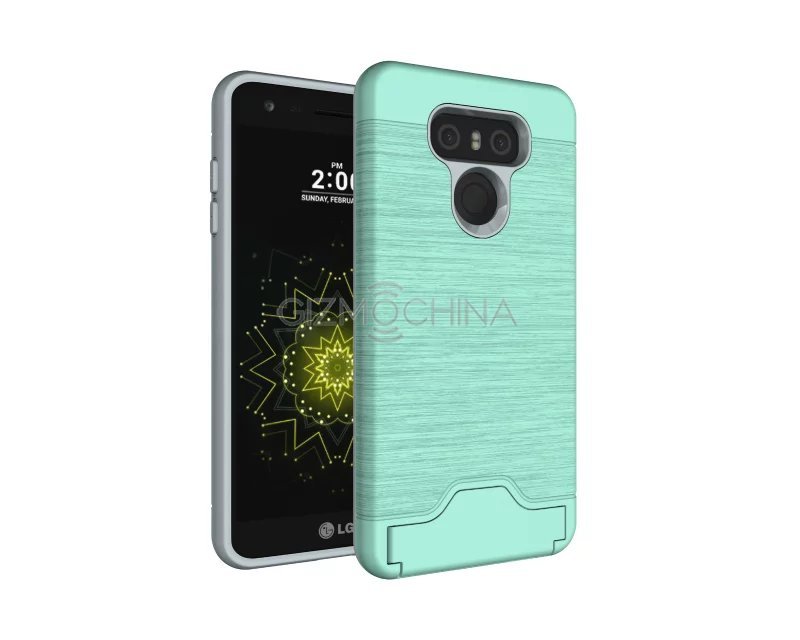 LG's new flagship is taking things differently this year. Following the failure of the LG G5 and its modularity design. LG has gone back to the drawing board for the G6. The new flagship will no longer use modules and will no longer have a removable battery. The latter feature will allow LG slap in dust and water resistance, a feature likely to be present in virtually all flagships for 2017.
LG has also redesigned the body of the LG G6. A promotional image released weeks ago hints at the device having a larger screen but a smaller body. The new screen is said to be a 5.7-inch display with a unique 2880 x 1440 resolution and an 18:9 aspect ratio.
One thing the LG G6 is sadly not getting is the Snapdragon 835 processor. The reason for that is because available stock of the new chip which is manufactured by Samsung is going to the Galaxy S8 and Galaxy S8+. Other manufacturers will have to wait till they get stock before they release their device. LG will rather not wait, so its settling for the Snapdragon 821 instead. That way it can release the LG G6 weeks ahead of Samsung and get enough sales in.
The Snapdragon 821 processor is the most powerful chip you will find in a phone at the moment. Combine it with the new features in the LG G6 such as Quad DAC for better audio quality, dual rear cameras, a larger display and waterproofing and the LG G6 still looks like a winner.
READ MORE: LG Records First Quarterly Loss in 6 Years: Blames LG G5
LG will probably release a phone with the Snapdragon 835 processor later this year, probably the 'LG V30' or might decide to follow what OnePlus did with the OnePlus 3 and OnePlus 3T. The LG G6 is expected to be launched on the 26th of February and should go on sale in the following weeks.