Nokia 3 Specs Leaked: Android Nougat, Snapdragon 425, 2GB RAM & More
We reported earlier on that there are rumors that Nokia has plans to release three new budget smartphones at MWC 2017 in addition to the Nokia 8 flagship that has kept the rumor mills active for a while now. The smartphones were said to be Nokia 5, Nokia 3 and the classic Nokia 3310 feature phone.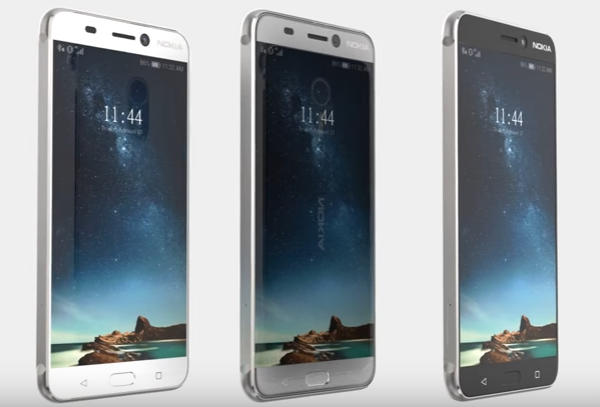 The leak, however, failed to give details of the Nokia 3 features except that it would be an entry level smartphone running Android 7.0 Nougat and having a price tag around 149 Euro. Other details were sketchy but some have been revealed right now. According to the latest leak, the Nokia 3 will come with  a 5.2 / 5.3-inch display with an HD resolution (1280 x 720 pixel). The entry-level phone is said to be powered by a 1.4GHz quad-core Qualcomm Snapdragon 425 chipset and that will be backed by 2GB of RAM. There is also 16GB of storage space on the device which will also run Android Nougat, as stated earlier on. The graphics is taken care of by an Adreno 308 GPU while on the camera end, the Nokia 3 packs a 13MP rear camera as well as a 5MP front-facing camera.
Read Also: New Nokia Phones Coming at MWC 2017, including the Legendary Nokia 3310
We expect the smartphone to drop at MWC 2017 in Barcelona as earlier rumored. Already, Nokia has a launch event lined up for on February 26 and hopefully we'll get to meet a couple of beautiful looking Nokia smartphones.
(via)