Xiaomi Releases Populele: A Smart Ukulele for ¥399 ($58)
by Habeeb Onawole Feb 14, 2017 12:58 am1
Yesterday we reported that Xiaomi has two new products launching today via its Mijia crowdfunding platform. The first of the product is a smart ukulele called the Populele. For those who don't know what a Ukulele (yoo-kə-lay-lee) is; it is a musical instrument resembling a small guitar but smaller and usually with less strings. It is of Hawaiian origin but has now spread all over the globe.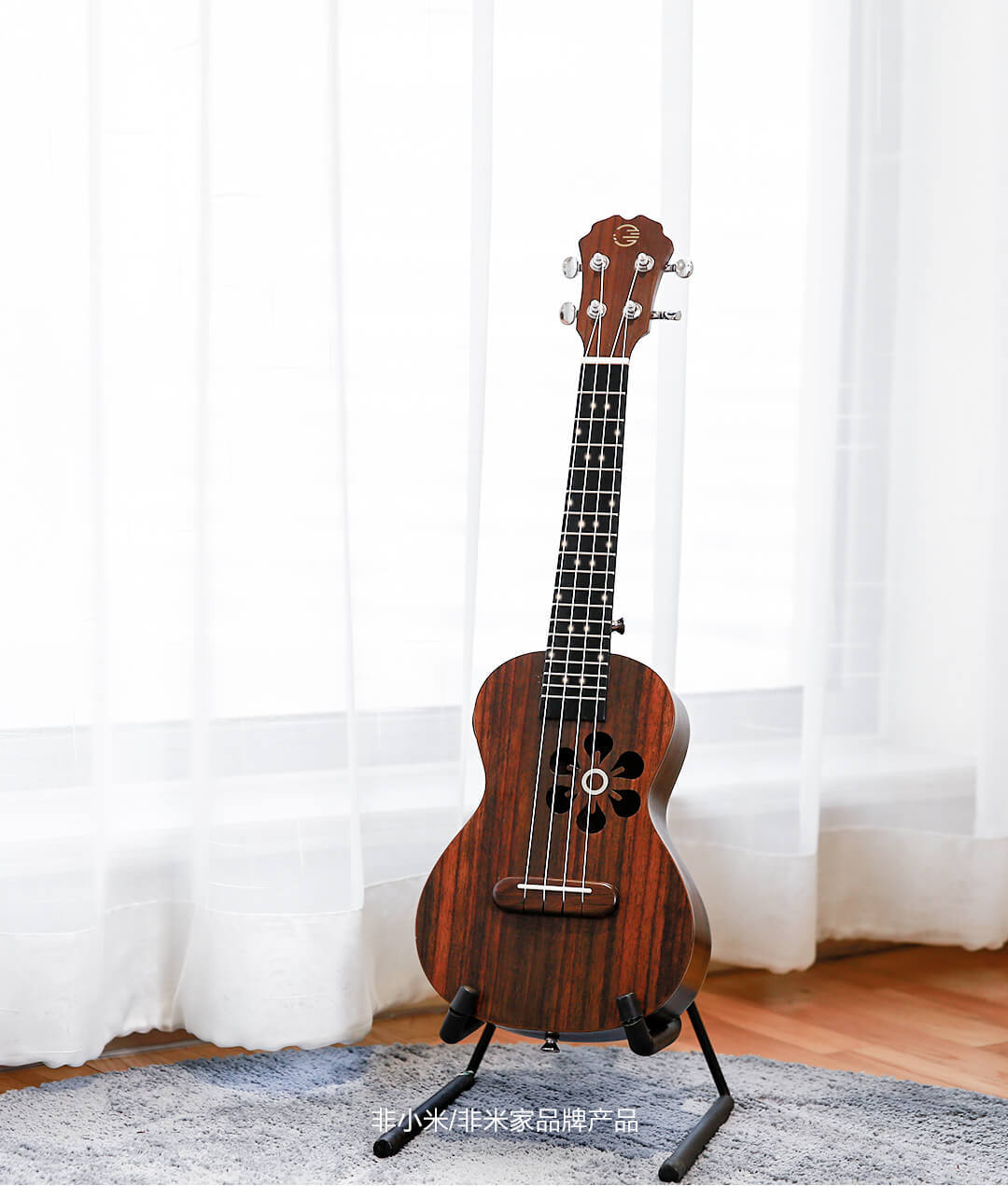 Now that we have put the history class behind us, let's dive into what Xiaomi's Populele does. Say you want to start playing the ukulele, you might need to get a teacher who will have to sit you through hours of boring classes that are pretty difficult. However with the Populele, what you need is your smartphone and the companion app.
The app which works with devices running Android 4.3 and above or iOS 8.0 and above teaches you how to play the Populele. All you have to do is follow the LED lights in-laid on the fingerboard of the Populele as it lights up. Once you push a key on the app, the corresponding LED lights up on your Populele. After learning the basics, you can go ahead and  learn any of the over 100 songs that comes with the app, with regular practice you should be able to give a performance worthy of a standing ovation when next your friends come around or win the heart of your crush with a serenade. The product page even says 5 minutes is all you need to start playing.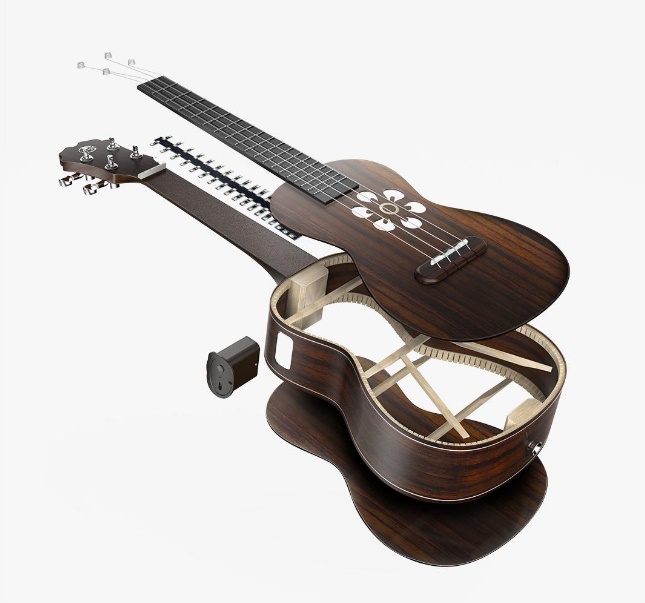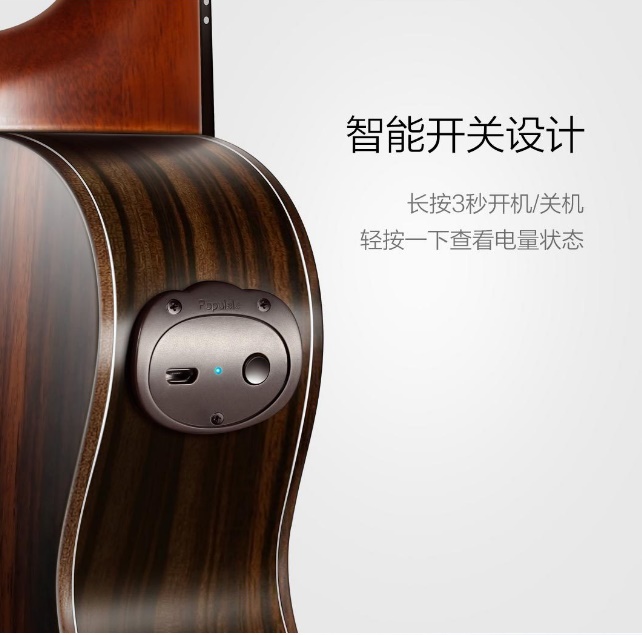 Technical Specifications of the Populele
The Populele is made from high quality Indonesian rosewood and Italian Aquila nylon strings. It weighs just 500 grams and has a total of 72 LED lights in-laid on the fingerboard. It has a built-in 800mAh battery that charges via micro USB and Bluetooth 4.0 LE for easy pairing with your device. It also comes with a carrying bag.
Populele Price and Release Date
It costs just ¥399 (~$58). At the moment it has reached 397% of its crowdfunding goal which is quite impressive. Info on the crowdfunding page says shipping should start on the 28th of March.