Images of ZUK Edge II Special Edition Leaked: Sports Dual Rear Cameras and Dual-Curved Display
by Habeeb Onawole Feb 15, 2017 6:29 am3
I know, you are surprised. We are just as surprised as you are, if not more. The Lenovo ZUK Edge is barely 2 months old and we are already getting leaks of not the ZUK Edge II but the ZUK Edge II Special Edition.
Yesterday we reported the first leak of the ZUK Edge II Special Edition and mentioned the similarity to the recently announced Redmi Note 4X Hatsune Miku Limited Edition. The latter's theme is also based on a vocaloid called Luo Tianyi. Today we get first look at what the phone is reported to look like.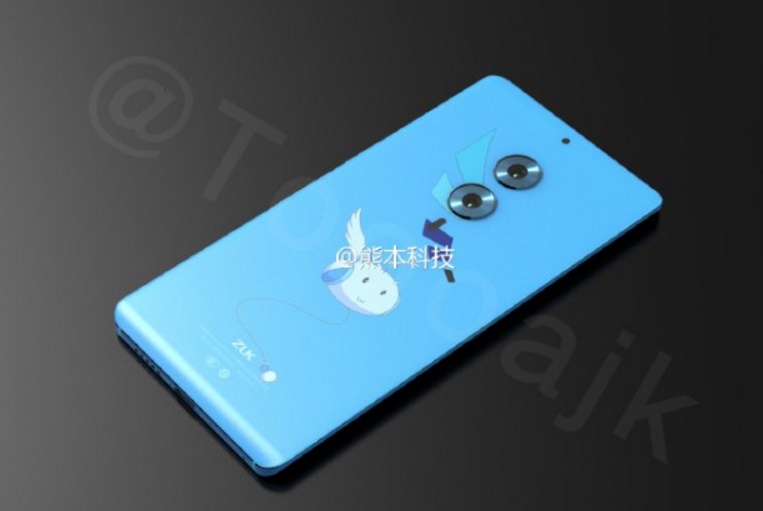 ZUK Edge II Special Edition Doubles It Up
Yes this is the ZUK Edge II and Lenovo literally doubles it up. The leaked images shows the phone will launch with dual rear cameras and a dual-curved display. The camera design is similar to that of the ZUK Edge which looks like a disc. They are housed separately and almost extend to the middle of the phone. There is a laser focus module below the camera setup and a LED flash sitting a good distance above.
While we were quite disappointed that the ZUK Edge didn't feature a curved display, they seem to want to give it to us in full measure now. The display is curved on both sides but so also is the top and lower part of the rear plate.
The display size is unknown but the bezels are thin. Chances are that the display might be about 5.7 inches – 5.9 inches. To account for the large display, the power button and volume rocker have been brought lower to allow your fingers reach them easily.
READ MORE: Leaked Shots of Mysterious Lenovo A Smartphone Surface
The color variants of the ZUK Edge II Special Edition shown are blue, white and black. There is no news of a release date and Lenovo/ZUK have not confirmed the existence of the device yet. One thing I have come to realize is that nothing is certain. There is no news as to how the sales of the ZUK Edge is fairing. If they decide to release a successor so soon and stop production of the ZUK Edge, who can fault them?
(Source)