ZUK Z2 Pro 6GB RAM version cheaper than 4GB RAM version?
Lenovo's ZUK brand released the ZUK Z2 Pro sometime last year and it came as the world's first true flagship with 6GB of RAM. The device has since then been one of the hot-selling smartphones, especially in China. Recently, a rather weird price listing for the ZUK Z2 Pro was spotted by an eagle-eyed Netizen.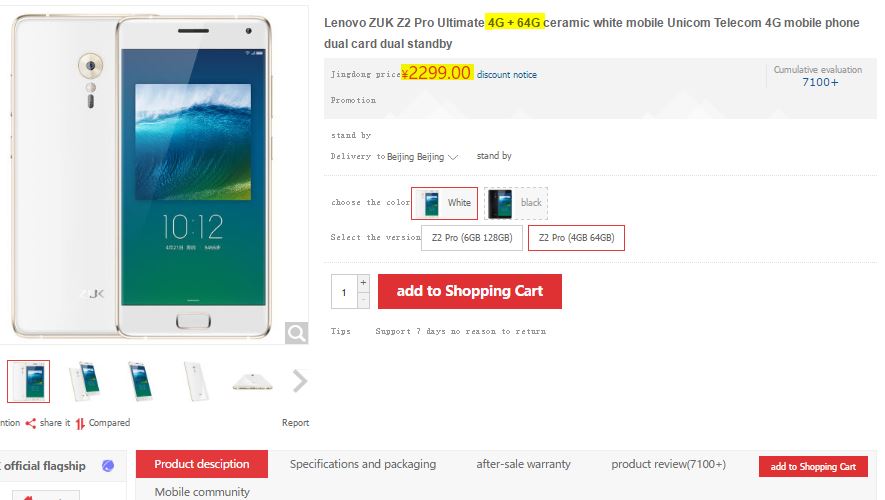 The listing was spotted on Jingdong and there, the ZUK Z2 Pro with 4GB of RAM and 64GB of storage was listed with a 2299 Yuan price tag, while the ZUK Z2 Pro version with 6GB RAM + 128GB storage carried a reduced price listing of 2,099 Yuan. Obviously, pegging a cheaper price tag on a version with higher memory isn't normal because the higher version is supposed to have a higher price tag. But in this case, the 4GB + 64GB version is higher with up to 200 Yuan. Both listings appears to have come from the ZUK official flagship store on Jingdong and not from a third party retailer. Also, the price anomaly only seems to affect the white version.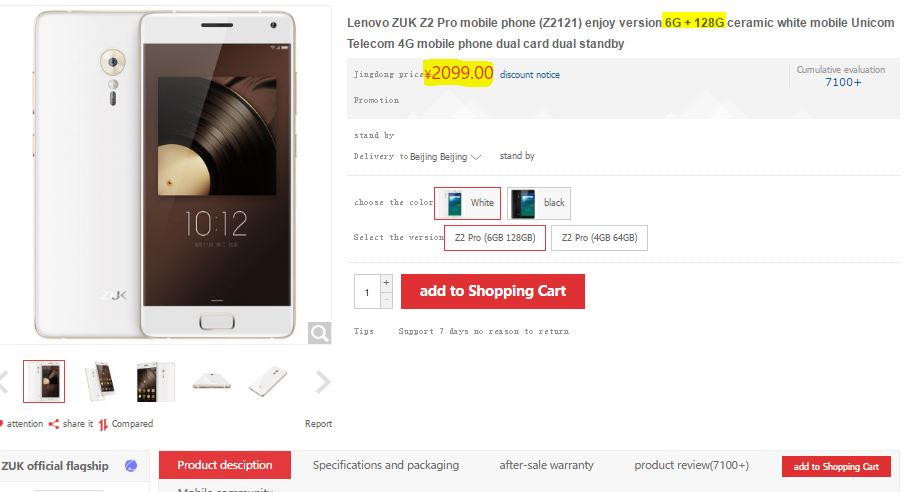 Related: 6 Unique Features Of the New ZUK Z2 Pro Flagship
The 6GB + 128GB ROM variant of the Lenovo ZUK Z2 Pro started out at 2699 Yuan ($416) and both variants come powered by the Snapdragon 820 chipset and also sport a 5.2-inch 1080p Super AMOLED display. Other specs include a 13MP rear camera, 8MP front shooter and a 3,100mAh battery. There is no better way to explain this than to presume it is an error that will soon be corrected.