ZTE Gigabit Concept Phone Hands Off: When a Phone is Not a Phone
by Habeeb Onawole Feb 27, 2017 9:55 pm0
5G is the new network standard and it probably won't kick off till 2019. But there are some companies that are really excited about what it has to offer that they have started working on prototype technology to test the network. One such manufacturer is ZTE who announced the ZTE Gigabit, a 5G concept phone on Sunday at MWC.
The ZTE Gigabit's selling point is its 1Gbps download speed. It sports a Snapdragon 853 processor and can also make 360° 4K videos. No other detail was given and that is not surprising since it is actually a test device. It is not even running any OS in particular.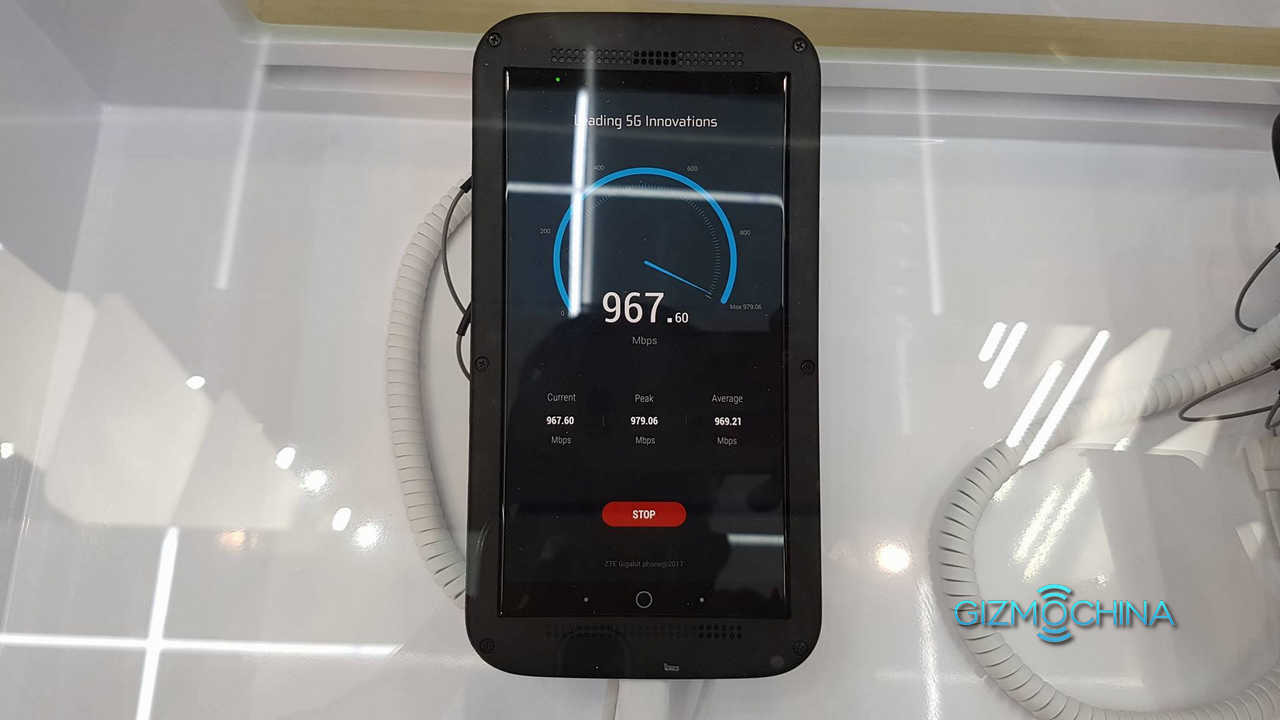 You might wonder why we are even calling this a hands-on because the ZTE Gigabit was actually tucked away in a glass box. All we could see was the phone perform a number of speed tests to show the potential of 5G.
READ MORE: ZTE launches Blade V8 Mini and V8 Lite with Dual Cameras and Android Nougat
The bottom line is that the Gigabit is not really a phone but a piece of hardware put together to show us the future of internet speeds. From the design to the wires jutting out at the back, we can assure you that you probably won't be getting your hands on this one.