Mozilla Acquires Pocket to Make Firefox Popular on Mobile Devices
by Anvinraj Valiyathara Feb 28, 2017 7:44 pm0
Mozilla that is best known for its Firefox internet browser, officially confirmed on Feb. 27 that it has acquired the famous online bookmarking app, Pocket. It will now function as a subsidiary of Mozilla Corporation. It is the first time the company has made a decision to acquire a firm.
Pocket that was launched in 2007 by Nathan (Nate) Weiner as Read it Later was initially available as an extension for the Firefox browser. It was originally intended to serve only desktop users. However, it is now available on multiple platforms like Android, iOS, Windows and web browser like Firefox, Google Chrome and Safari
It allows readers to save articles so that they can be read later. The articles are saved in a reader-friendly format that does not include any advertisements. The content is also stored so that it can be read offline. In 2015, Pocket was integrated in the Firefox browser as a default bookmarking service.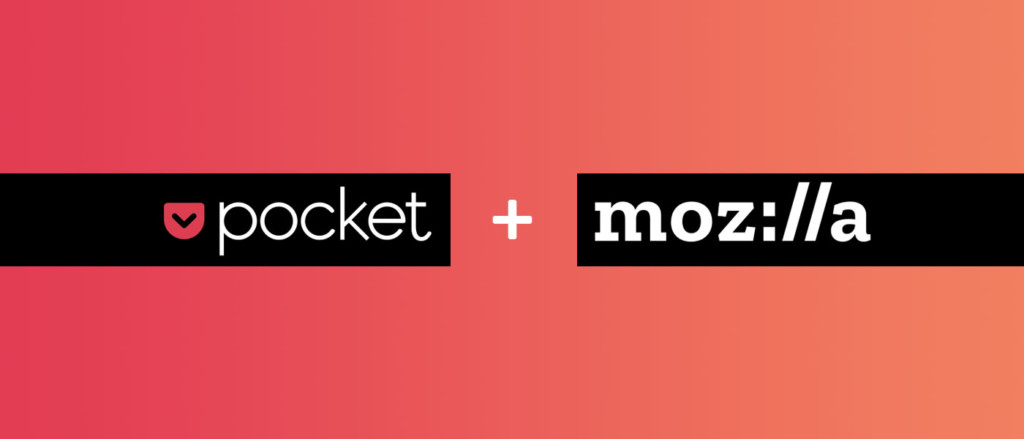 Related: Lenovo Underestimated the Difficulty of Reviving Motorola During Acquisition
Mozilla CEO, Chris Beard stated in a blog post, "We believe that the discovery and accessibility of high quality web content is key to keeping the internet healthy by fighting against the rising tide of centralization and walled gardens. Pocket provides people with the tools they need to engage with and share content on their own terms, independent of hardware platform or content silo, for a safer, more empowered and independent online experience."
According to Pocket CEO, Nate, "They're adding fuel to our rocketship. We have worked closely with Mozilla as we partnered with their Firefox team, and established a deep trust with their team and vision. They have extraordinary resources, global scale, and reach to put Pocket in more places, and help us build an even better product, faster."
Six years ago, Evernote had attempted to acquire Pocket that was then known as Read it Later. However, Nate had refused to accept the deal. Currently, Pocket that has a small team of 25 employees based in San Francisco has 10 million active users each month. Till date, its users have saved 3 billion content pieces.
After the acquisition, the source code of Pocket will now belong to the Mozilla Open Source Project. Both Mozilla and Pocket have confirmed through their press releases that the buyout not change anything at Pocket. It will continue to operate independently driven by the existing team.
Firefox is a popular web browser for desktops. However, it has been struggling on mobile devices. The acquisition of Pocket by Mozilla Corp is aimed towards increasing the popularity of Firefox on mobile devices. In the near future, Pocket is expected to receive few major updates. It is also expected to introduced a lite version that can run on a mobile browser. As of this writing, there is no information available on the financial terms of the acquisition.