Xiaomi & 90 Minutes Tease Next Mijia Product Launching March 9, Likely Sports Shoes
It is starting to look like a daily affair, Xiaomi is gearing up to release its 68th product on the crowdfunding Mijia platform. This is coming on the heels of the launch of the 399 Yuan ($58) Scishare coffee machine. The company has released a new poster which teases the launch of what would likely be a sports shoe line.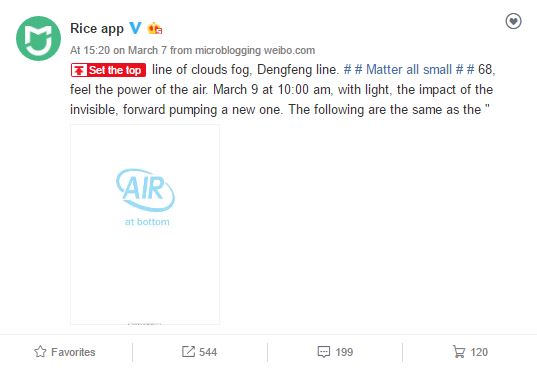 The launch will take place on March 9 at 10.00am and as usual, we have to use our intuition to deduce what the likely product is. The poster just contained the teaser "Air at the bottom" which suggests a pair of running shoes or sneakers which would likely be similar to the Nike Air Jordan lineup of sports shoes.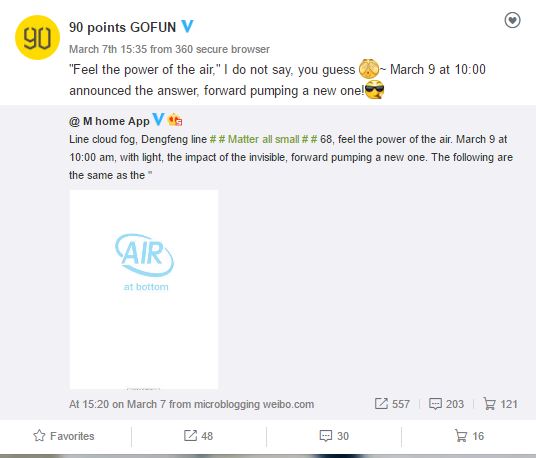 Read Also: Powerful AI Products in the Pipeline for Xiaomi, Reveals CEO Lei Jun
Since Xiaomi does not directly manufacture the products, this sports shoes seems to be from the stables of 90 Minutes. The company re-posted Xiaomi's teaser of the launch event, even adding some insight into the upcoming product. Unfortunately, they too failed to reveal the identity of the product in clear terms. There is no doubt, though, that it is likely a pair of sports shoes. We'll get to know the full details on March 9 at 10am.
(source)