I Still Feel Blue Because The Blue OnePlus 3T Colette Edition is Actually Matte Black
by Habeeb Onawole Mar 15, 2017 5:00 pm0
It is heart breaking when someone leads you on and then decides to break your heart. That is what happened today between OnePlus and I. A couple of days ago, the official OnePlus twitter account had teased a new product set to launch today. The teaser showed the date of the launch written against a blue background and most of us had thought it was a sign that the OnePlus 3T was going to get a blue variant. It also had French fashion accessory maker, Colette's, double blue dots.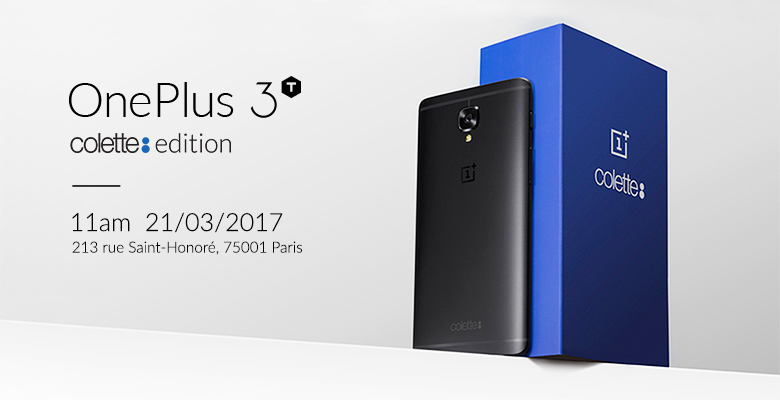 Fast forward to today and OnePlus finally launched the new product which disappointingly turned out to be a matte black OnePlus 3T in a blue box. Can you imagine? In a blue box!!!
The new OnePlus 3T Colette Edition is a special edition variant to celebrate Colette's 20th anniversary. Colette's logo is engraved on the back and only 250 units will be available for purchase. The new variant is basically the 128GB version with a fresh coat of paint. It will sell for 479 Euros ($510) and will go on sale on the 21st of March at 11 am.
READ MORE: OTA Update For OnePlus 3 Brings Google Assistant
OnePlus says early birds who purchase this limited edition device will get a free pair of OnePlus Bullets earphones. If you live in Paris and you have been waiting to get the OnePlus 3T, this is your chance to do so.
The catch is this is a limited edition that sells for the same price as the regular variant. You also stand a chance to get a free pair of earphones that cost 19.95 Euros on a normal day.