Two New Smartisan Models with 18W Fast Charge Get 3C Certification
Smartisan is scheduled to hold a conference this Spring where they would release a high-end smartphone. Ahead of that, two new Smartisan smartphone models are shown to have received 3C certification in China. The models go by the model numbers OD103 and OD105.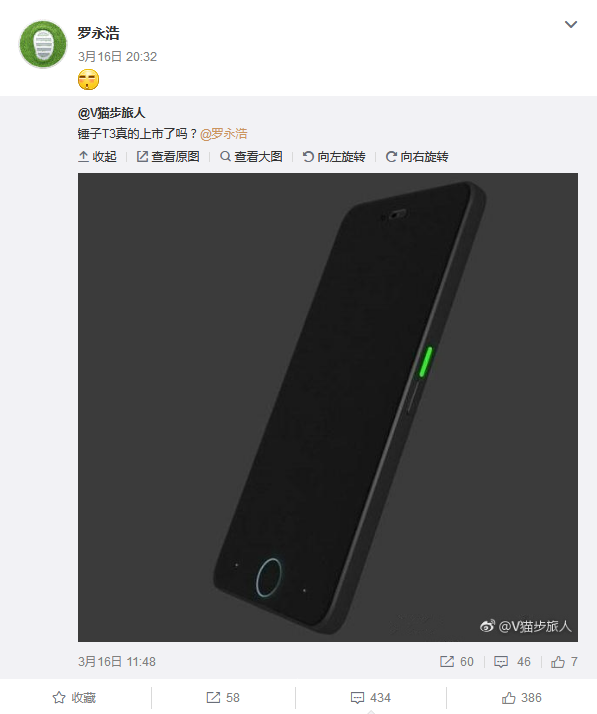 A look at the certification data reveals that the two Smartisan models come with support for 18W fast charge and entire network support. As is known, the 3C certification details are usually scanty and this case isn't different. The

We are not sure which series the new smartphones fall into, perhaps the T-series, but Smartisan CEO had earlier hinted that the company's upcoming smartphone will use the same sleek design as well as round home button similar to those of Apple iPhones which the Smartisan M1 and M1L featured. Smartisan stunned the smartphone world by releasing the M1 and M1L powered by Snapdragon 821 chips, we wouldn't expect anything less from these upcoming smartphones which would likely be separated by their display sizes. It is also too early to look at the prospects of the phones coming with  SD 835 as that is unlikely. There are indications the company would hold a news conference in April where they are expected to release the two smartphones.
(source)