LeEco To Focus on TV Business in India with Offline Marketing; Confirms on Not Quitting the Country
by Anvinraj Valiyathara Mar 20, 2017 4:56 am0
Around two weeks ago, reports had revealed that LeEco has laid off 85 percent of its Indian employees. This led to rumors that the Chinese company may consider leaving the Indian markets soon. However, by releasing a statement that said, "India is one of the most strategic markets for LeEco," the company confirmed that it had no plans to quit its business in India. Fresh news suggest that the Chinese firm wants to focus on its TV business in the country.
According to LeEco COO Alexi Li," We will not exit India but work out a smart strategy to manage operations in India. We will be cautious with our investments for now." Jia Yueting, the founder of LeEco had earlier confirmed that the company encountered a financially crunching situation as it tried expand rapidly across the world in a short span of time.  It seems that the current financial situation has caused it to adopt a new approach to manage its operations.
The COO of the company is of the view that since the smart TV business in the country is predicted to capture a market of 1 million, LeEco can grow quickly through its TV business rather than selling smartphones. Li further added that, "We will focus on smart TVs only and look at ways to solidify our existing customer base."  To reach more customers, LeEco will be marketing its TVs offline.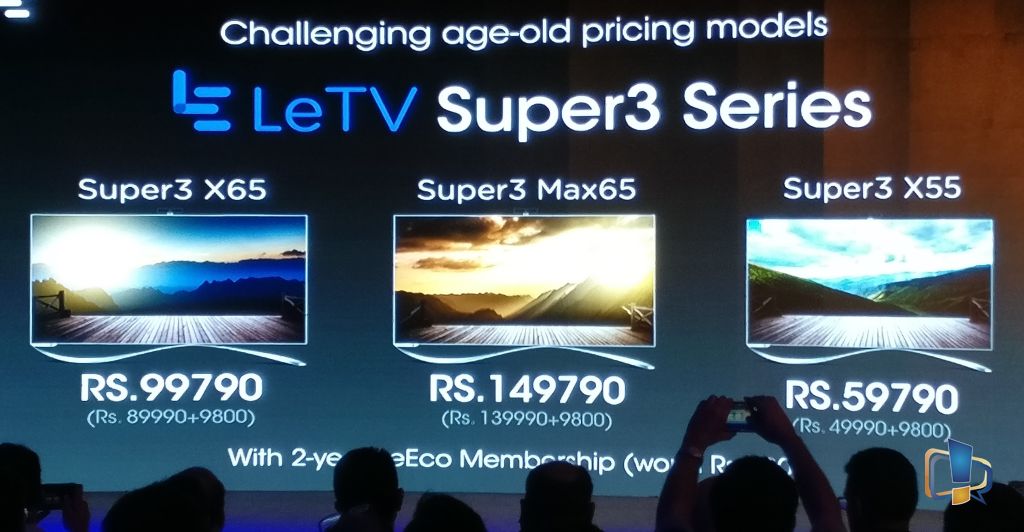 Related: LeEco Le X850 with SD 821, 2K Display Rumored as Launching on April 11
LeEco is also expected to invest its forthcoming asset in the new Information Technology Development Region (ITIR) that is being built at 40 sq. km land at Pali, Rajasthan. The new asset could be a production or R&D facility. The company seems to be struggling as Li said that it has reduced its content development plans and it has a small team based in Mumbai to manage it. It would be looking for more partners from now on.
Even though Eros Now has recently ceased its content on LeEco smartphones, Li said that the company would continue to work with the on-demand entertainment network. Both companies are expected to discuss soon to resolve their issues.
LeEco also aims to generate more revenue through its accessories that are sold through its LeMall online store in India. The company won't launch its electrics cars in the country this year. Also, it won't be launching single-brand retail outlets in 2017. LeEco has said its turnover of Rs 1,400 crores comprises of revenues generated through the sales of 1.28 million smartphones and 12,000 smart TVs.