March 22 is World Water Day & Xiaomi May Have A New Product to Sell – Water Purifier?
The world is set to mark the United Nation's World Water Day on March 22 and this year's theme is Wastewater. Apparently, the UN is concerned about the world's inability to efficiently recycle our waste water into table water and as usual, Xiaomi is concerned. The company has teased the launch of a new product on March 21 that has got something to do with water.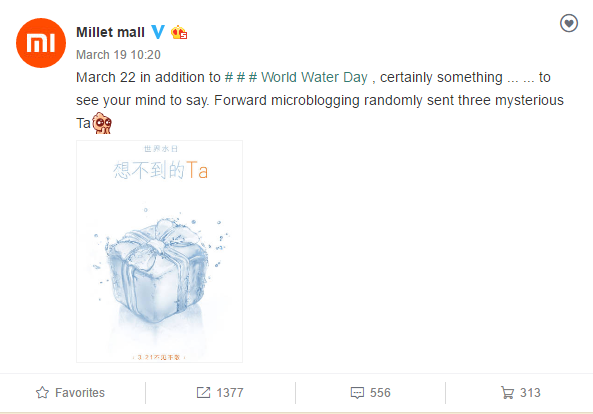 The teaser was posted on the Xiaomi Mall official Weibo handle and had as its caption, "World water day, Think of Ta". Obviously, the new product is related to water. The poster was also shared on the Xiaomi Water Purifier official Weibo handle which points to the likelihood of a new Mi Water Purifier.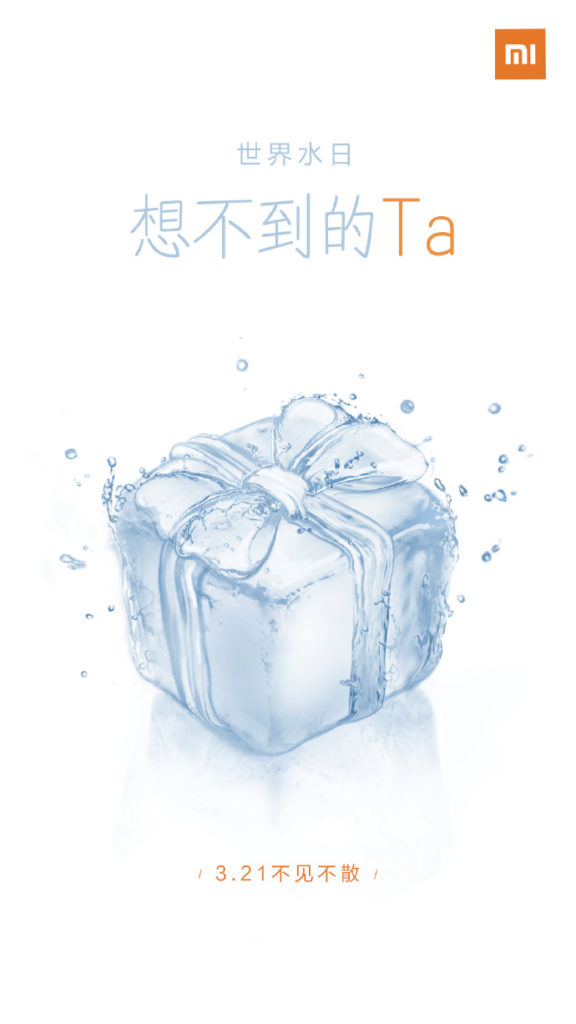 Related: Xiaomi Unveils Mi Water Purifier Which Lets Your Smartphone Track Water Purity
Xiaomi has got a Smart Mi Water Purifier released in 2015 and an upgraded Smart Mi Water Purifier 2 released last year but it is possible the company will be released a new version of the water purifier perhaps with more features. As always, we expect the new product to come at an affordable price. There is no further detail about the new product so we'll have to wait until tomorrow when the product will go official.
(source)