OnePlus 3T Midnight Black Limited Edition is Official
by Habeeb Onawole Mar 22, 2017 11:10 pm0
Last week, OnePlus released a special edition OnePlus 3T made in collaboration with French fashion house, Colette. Only 250 units of the matte black phone was made and they were all sold at Colette's store in Paris yesterday. Just when we thought we had seen the last of new color variants, OnePlus today announced another color option called Midnight Black.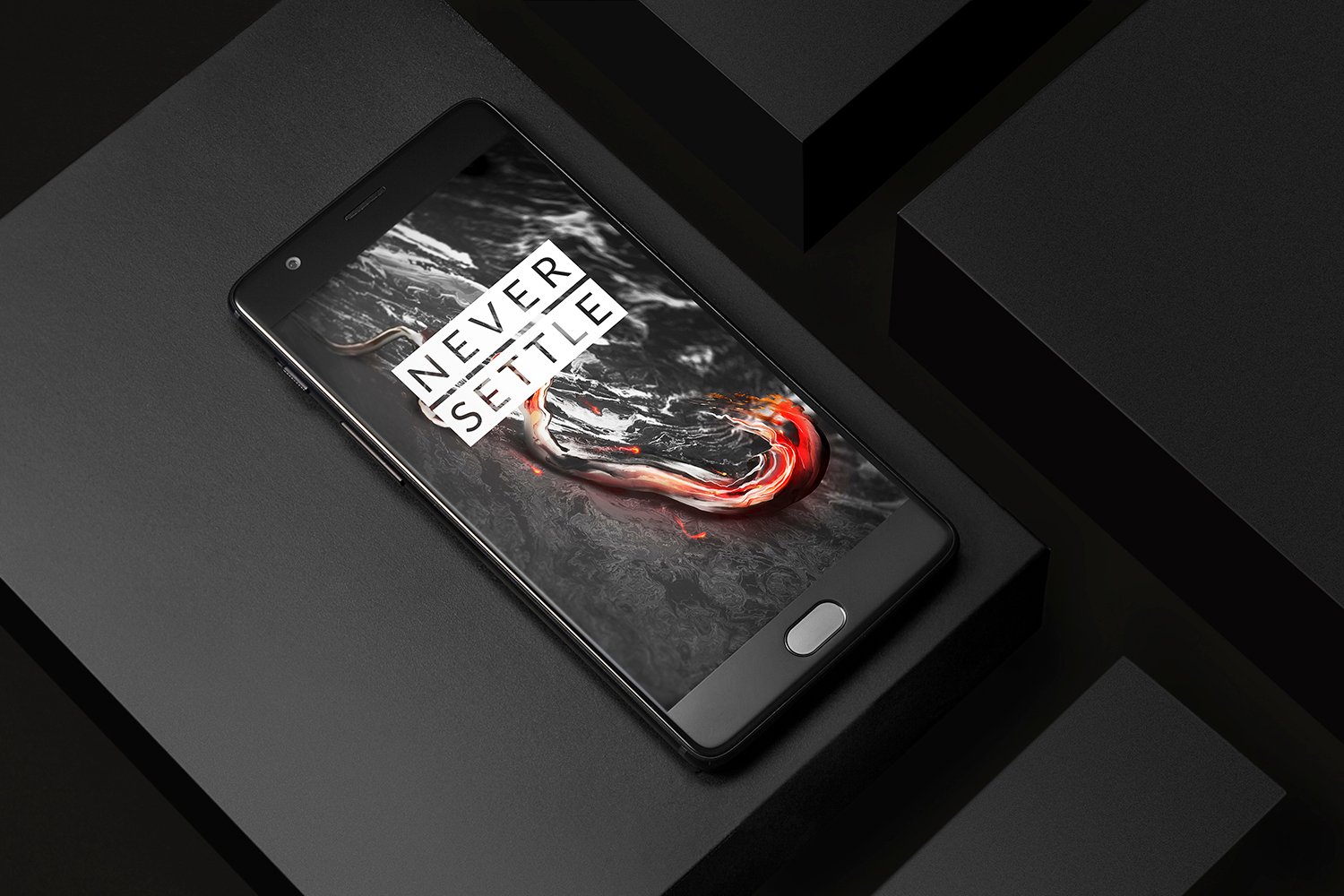 The OnePlus 3T Midnight Black is a limited edition model. It will go on sale on the 24th of March, same day as Apple's Product Red iPhone 7 and 7 Plus, as an early exclusive on Hypebeast's website and just 250 units will be available for purchase.
CEO of OnePlus, Pete Lau said the decision to make an all black OnePlus 3T was a result of the high number of requests from fans all over the world.
The OnePlus 3T Midnight Black still retains the space-grade aluminium body of the other color variants. Every single unit features a triple-layer coating, each with a thickness of 14 microns. After which it undergoes a double sandblasting process to maintain that smooth feel when you hold it. We might have noticed from some other manufacturers that colors like these tend to be fingerprint magnets. OnePlus says you don't have to worry about that as the phone has an anti-fingerprint coating.
OnePlus has also issued a warning informing users that why they are confident of the phone's coating, it is still possible for micro-abrasions to happen from regular use without a case.
RELATED: OnePlus 3, 3T Spotted with Tilted Rear Camera Bump
The specs remain the same as the other OnePlus 3T color variants. Though this is only available as a 128GB option. The OnePlus 3T Midnight Black can be purchased on Hypebeast for $479 at exactly 12PM EST on March 24. OnePlus says it will still be available on its official website but has not yet announced a date.
(Source)