Xiaomi Mi 6 Could Indeed Feature Snapdragon 835, Weibo Post Hints
Qualcomm officially announced the Snapdragon 835 chipset last month at MWC but before then, analyst Kevin Wang had hinted that the Xiaomi Mi 6 would be the first domestic flagship in China to feature a Snapdragon 835 chipset. Although that disclosure is yet to get an official confirmation, subsequent rumors have continually placed the Mi 6 flagship as coming with a Snapdragon 835 chipset. Even the latest rumor hinting at the existence of a Snapdragon 821-powered version also tips the Mi 6 as having a high-end version with Snapdragon 835.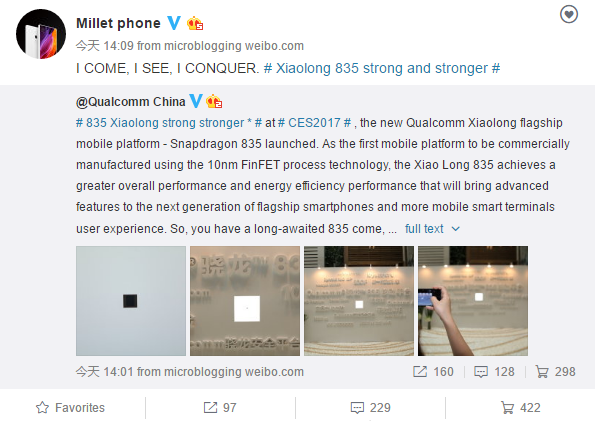 Now, Xiaomi mobile official Weibo page has inadvertently given us the idea that the Mi 6 may come with a Snapdragon 835. If you are a keen follower of the Mi brand, then you would agree that Xiaomi most times communicate via teasers where the real message is coded. In this case, the Xiaomi mobile phone official Weibo page shared Qualcomm's latest post about the features of the Snapdragon 835 and then added a teaser; "I come, I see, I conquer" accompanied by a Snapdragon 835 hashtag.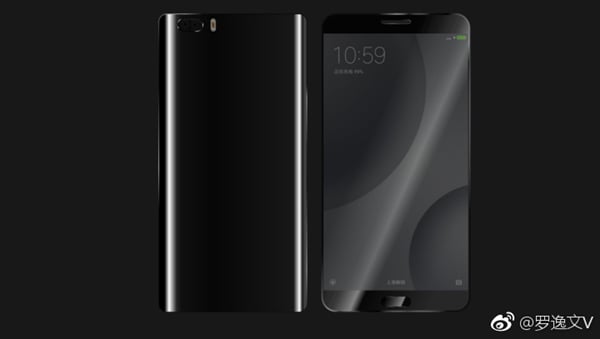 Related: Xiaomi Mi 6 Case Leaked, Confirms Dual Rear Cameras
For now, this should suffice to allay doubts that the SD 835 would likely be onboard the Mi 6. We look forward to more details as the April launch of the device draws closer.
(source)