Xiaomi Mi 6 Will Be the First Domestic Flagship To Feature Snapdragon 835 Says Analyst
Xiaomi seems to have done releasing major smartphones for the year 2016. Naturally, this will bring our attention to the next generation Mi smartphone, which should be none other than the Xiaomi Mi 6. Given that the Xiaomi Mi Mix and the Xiaomi Mi Note 2 have set a really high bar, we should expect some great upgrades on the Mi 6 as compared to the current generation Xiaomi Mi 5S and Mi 5S Plus.

Now, the popular analyst Kevin Wang revealed on his Weibo account that the Xiaomi Mi 6 should be the first domestic flagship to feature the new generation Snapdragon 835 chipset. He also added that Samsung Galaxy S8 will be the first international phone to feature this new Qualcomm processor.
RELATED: Xiaomi Already Working On the Xiaomi Mi 6? Company Conducts Poll!
Snapdragon 835 is said to be a powerful upgrade to the already powerful Snapdragon 821 chipset. According to the rumored specs that cropped up on Weibo earlier today, the new age chipset will increase the number of cores inside to eight, instead of four found on the SD821. Further, Qualcomm has already confirmed the X16 LTE model — first Gigabit-class modem for its new chipsets, which should include the SD835 as well. Other features of the new chip include increased clocked speed up to 3GHz, Adreno 540, UFS 2.1, 4K display support, UFS 2.1, four channel LPDDR4x memory and dual camera support.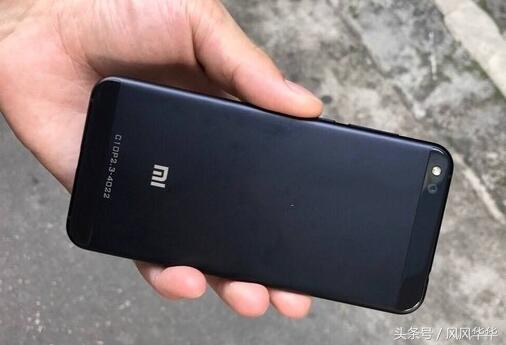 Further, Kevin added that these two phone should go on sale sometime around early March 2017.
Of course, these are all just rumors for now, as neither Xiaomi or Qualcomm have confirmed these details. The Xiaomi Mi 6 being the first SD835 Chinese phone makes sense to some extent, given that Xiaomi Mi 5 was also almost the first Chinese flagship to feature SD820 chip (if not for the discontinued Le Max Pro).
Well, I said Xiaomi was done releasing major phones for this year, but there are mid-rangers expected to be released in the next few weeks, including the rumored Xiaomi Meri aka Xiaomi 5C that should be the first Xiaomi phone to be powered by its own processor.