Xiaomi Anti-Blue Light Sunglasses Launched, Priced at 249 Yuan ($36)
Xiaomi has launched an anti-blue light sunglasses as its 70th product under the crowdfunded MIJIA sub-brand. The new product actually carried the Turok Steinhardt (TS) branding and was indeed manufactured by the company. The Xiaomi TS anti-Blu-ray sunglasses is capable of isolating blue and ultraviolet light and is comfortable to wear.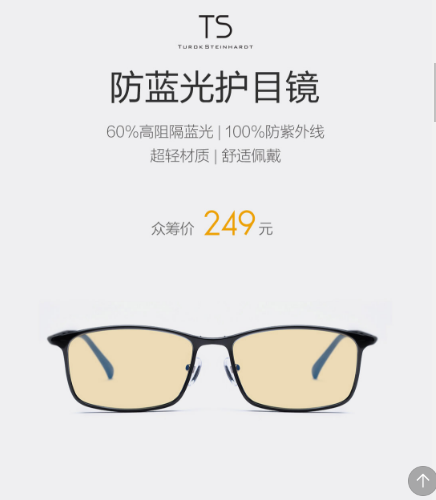 The Turok Steinhardt anti-Blue ray glasses is made of a yellow nano-material which offers three different level of protection. The glasses can be used for gaming and it protects the eyes from the powerful graphics which extreme games come with. It also offers usage for ophthalmic purposes, helping to absorb blue light rays up to 60%, thus protecting the eyes. It also protects the eyes against glares.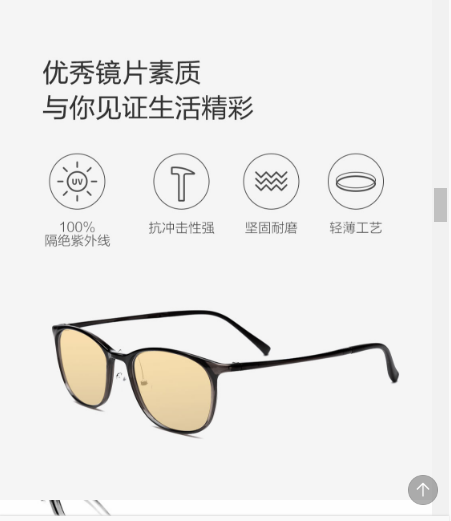 Read Also: Xiaomi Launches 199 Yuan ($29) Turok Steinhardt Sunglasses
The glasses comes in three different design styles which soothe the facial features of Asians. The frame is ultra-light at 7.5g and is very durable. The glasses also comes with adaptable nose pad which adapts to different types of faces whether oval, square or round.  The TS anti-Blue ray glasses costs only 249 Yuan ($36) and will start shipping from April 20.
(source)