Xiaomi Mi 6 Box Leaks in Black and White: Both Sporting Different Specs
by Habeeb Onawole Apr 1, 2017 10:11 am4
The Xiaomi Mi 6 is coming this month and it is confirmed already. Xiaomi's CEO explicitly said so during a livestream but didn't specify the date. But that's not the focus of this article. What surfaced today has us excited about the upcoming device(s). Today we have images of the boxes for the Mi 6 and while they bring answers to some of our questions, they still leave us with more.
One image comes from a Weibo account (phoenix digital) and the other one from another account. These are two separate boxes for the Mi 6. Not only are the boxes different in color, they also have different specs. Let us examine each of them.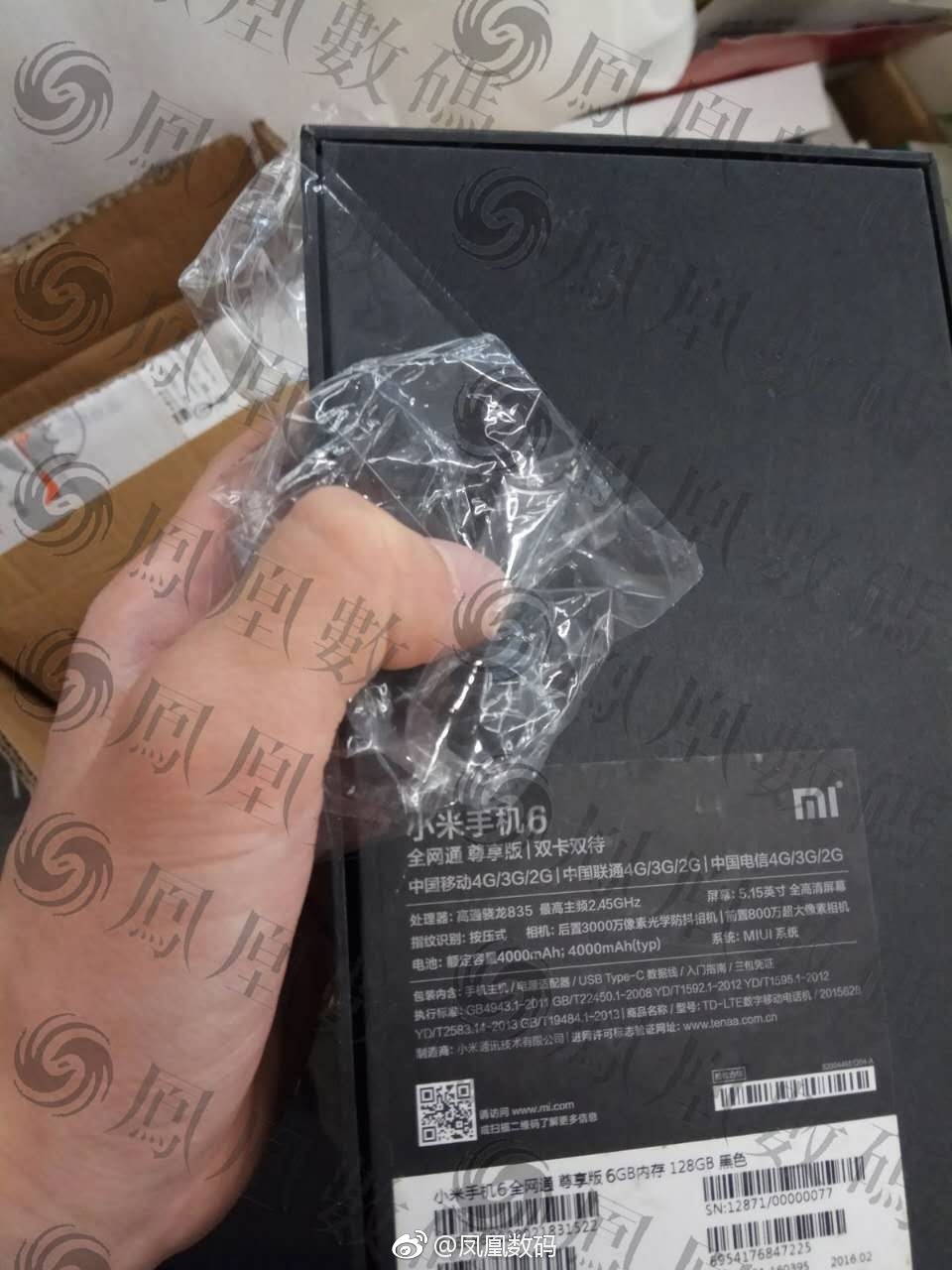 Xiaomi Mi 6 Black Box (Most Likely Plus version)
The details on the box reveals that this variant sport a 5.15-inch display. It is powered by the Snapdragon 835 processor and the chip is clocked at 2.45GHz. There is 6GB of RAM on board and 128GB of storage. For the cameras, the Xiaomi Mi 6 sports a 30MP sensor with optical image stabilization on the rear and an 8MP camera up front. The box also states that there is a 4000mAh battery under the hood. That's a big battery for a 5.15-inch phone no doubt.
Other details revealed says it has full network support, dual SIM slots, and a USB Type-C port.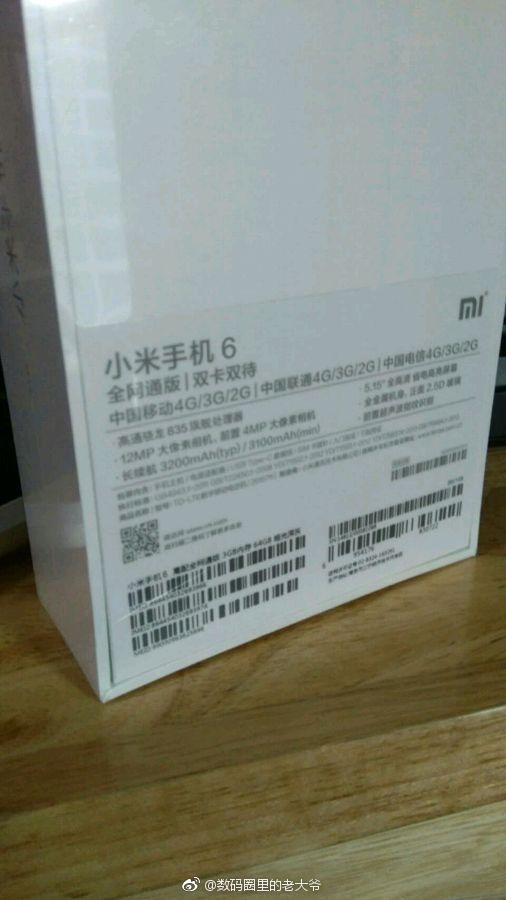 Xiaomi Mi 6 White Box
The white box is a lot different from the one at the top. First, the sticker bearing the specs extends the whole width of the box and the specs are different too. The Mi 6 variant in the white box has the same 5.15-inch display with a 2.5D glass. It is also powered by the Snapdragon 835 processor but surprisingly, the clock speed is absent. Is this a hint that Xiaomi is clocking them differently? We hope not. The RAM and storage also get axed to 3GB and 64GB respectively on this model.
The cameras are also different. Instead of the 30MP sensor we have on the black box, this is just a 12MP shooter on the rear. The front facing camera also remains a 4MP ultra pixel sensor like that of the Mi 5. The camera is not the only part that takes a dip. The battery capacity remains 3200mAh just as we have in the Mi 5s.
READ MORE: High-End version of Redmi Note 4X Shows up on Official Website, Sports Helio X20 Chip
Comparing both specs, it is safe to say the white box houses the base model while the black box holds the Pro version. The difference in the sensors, battery capacity, and memory configuration will definitely translate to a big difference in price too.