Huawei P10 vs OPPO R9S: Which Green Smartphone Would You Pick?
Green seems to be the new unique color choice among manufacturers, and we have seen two big manufacturers namely Huawei and OPPO release their models in a green shade. The Huawei P10 which was just announced a few weeks back gets a Greenery shade, while the OPPO R9S, which was announced late last year also got a similar OPPO R9S Green edition. Both use similar green shade, a bit different than what we have seen before on smartphones.
Now, if you can't recollect, there were a few green colored smartphones in the market before, like the Nokia Lumia 630, iPhone 5C and even the Meizu M1 Note. They all had green variants, but as you might have noticed, they all are mid-range phones at best. Green was never associated as a flagship color shade until this year, where the color has got some serious attention from big brands.
READ MORE: Samsung Galaxy S8 Plus vs Huawei P10 Plus
Unlike the usual bright green shades that we have seen until last year, the OPPO R9S and the Huawei P10, both use a different shade of green. It's more like lime green, one of the lighter shades of green. It's pleasant to the eyes but at the same time doesn't fail to attract your attention.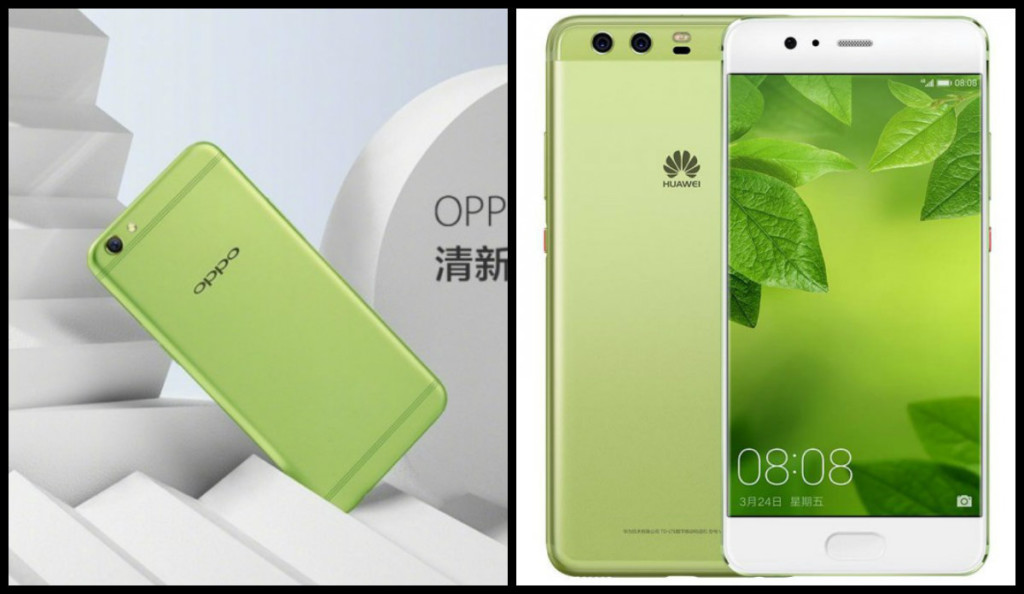 So these are two shades of green on the devices. The OPPO R9S has a brighter shade while the Huawei P10 comes in a darker, duller shade of green. The R9S has a single shade of green throughout, except for the two antenna lines while the P10 comes with darker shade on the top part which houses the camera.
Note that the OPPO R9S Green Edition went on sale in China a couple of days back and the model was sold out within minutes!
Also, if you interested in checking out the Huawei P10 vs OPPO R9S specs comparison, check out this link.