Xiaomi Silently Announces Mi VR Play 2: New Design, ¥99 ($14) Price
by Habeeb Onawole Apr 10, 2017 11:15 pm0
Last year, Xiaomi joined the VR train with two VR Glasses. First was the Mi VR Play, a Google cardboard styled VR glasses that's covered in lycra. It was then followed by the Mi VR a couple of months later. The Mi VR still needs a phone to function but is more sophisticated and has a motion controller.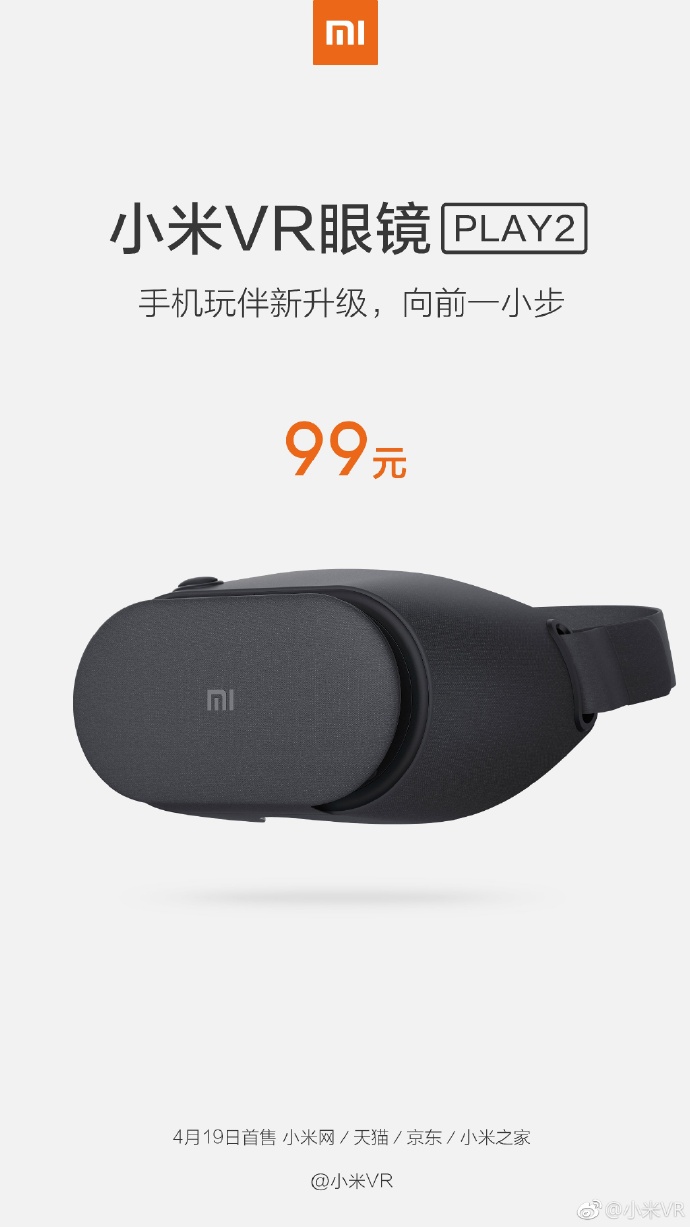 Less than a year after the release of the Mi VR Play, Xiaomi has announced a successor called the Mi VR Play 2. The new VR glasses ditches the rectangular design from last year and instead has a pill shaped front and an overall curved profile.
This new design will probably give the Mi VR Play 2 a size smaller than that of its predecessor. Another major change is the use of a single elastic nylon headband instead of adjustable straps and the removal of the zipper.
The absence of a zipper might not go down well with everyone as it provided a way for you to keep your phone completely hidden inside the Mi VR Play. Promotional images for the Mi VR Play 2 shows the phone sticking out at one side, although that might not happen if you are using a phone like the Mi 5, Mi 5s or Mi 5C.
The glasses is definitely made out of plastic but is wrapped with a strong elastic cotton called "dragon cloth". The part that sits on your face is lined with a padded porous material for comfort. The VR glass has a 93° FOV, measures 129 × 191 × 120 mm and weighs 183g. It will support phones with screen sizes between 4.7 – 5.7-inches with at least a 1080p resolution.
The Mi VR Play 2 will cost just ¥99 (~$14) and will go on sale on the 19th of April. Sadly, it is only available in black for now.
Do you like the new design of the Mi VR Play 2 or prefer that of the original? Lets know what you think in the comment box below.