Xiaomi Mi 6 First Official Teaser: Dual Cameras
April 19 is just six days away and as expected, Xiaomi has started its usual daily teasers ritual. The teasers will highlight the major selling points of the upcoming flagship device one after the other each day before the launch day.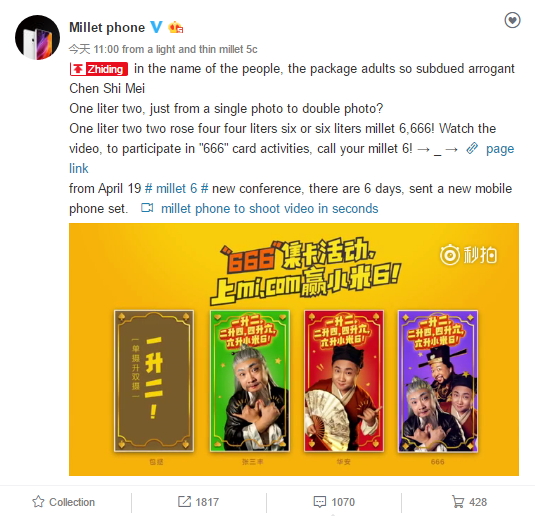 The first in the pack is a video teaser released today on the official Xiaomi smartphone Weibo account. The teaser announces that the Mi 6 would come with a number of big upgrades and one of them is the dual camera set. This has been the subject of several leaked renders and supposed live images of the Mi 6 where the phone is captured with a dual camera setup at the rear. The main camera sensor is touted to be the same Sony IMX378 sensor used on the Mi 5S which means the camera will be super powerful.
Read Also: Alleged Xiaomi Mi 6 Live Front View Image Leaks
You can check out the video teaser from here but we must warn, it'll be difficult understanding it except you understand Chinese. It is a teaser, so it is not straightforward but comes with some comic relief. The bottom line is that the Mi 6 will have dual cameras at the rear. Famous Chinese comedians Joe Shan and Xiu Rui were featured in the video.
We expect more teasers in the coming days before the official launch.