AnTuTu Top 10 Most Popular Smartphones For March 2017
AnTuTu has released the chart of its top 10 most popular smartphones in China for the month of March 2017. The list is this time separated into Android and iOS phones and the Android section is made up entirely of Chinese brands and they are mainly flagship devices. The iOS section reveals the top most Apple iPhone presently in the domestic market. The list does not only contain phones which offer good value for money, but also devices with great performance along with the monetary aspect.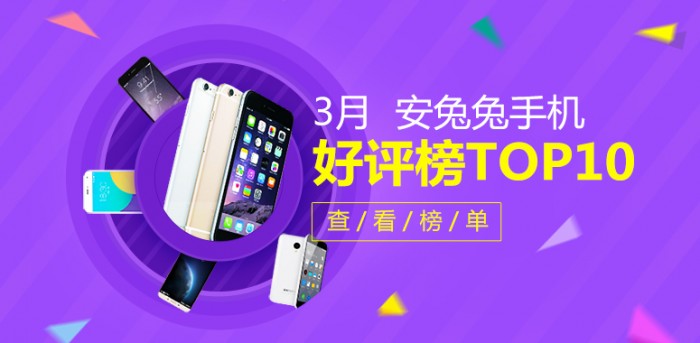 On the Android list, OnePlus 3 sits at the top with 95.66% in popularity, outpacing it successor the OnePlus 3T occupies the fifth spot with 92.60%. Xiaomi Max turns out to be a popular device, occupying the second spot with 94.50%. No surprise then, as to why expectations are high for a Mi Max 2. The top 3 position is completed by the Meizu Pro 6 Plus (93.12%), while the Mi Mix comes in at the fourth spot with 92.98% and the OnePlus 3T at the fifth spot.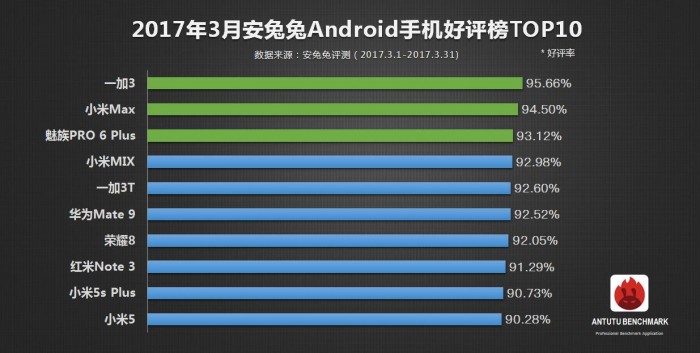 The rest of the list is made up of the Huawei Mate 9 at the sixth position with 92.52%, Honor 8 at the seventh with 92.05%. The Xiaomi Redmi Note 3 sits at the eighth spot with 91.29% even when there is the Redmi Note 4 and Redmi Note 4X out in the market. The Xiaomi Mi 5S Plus and the Mi 5 completes the list and bring the number of Xiaomi smartphones on the list to four.
It is interesting to note that the Huawei P10 and P10 Plus that were released in March did not feature on the list. Also worthy of note is that the top 3 spot is occupied by large screen smartphones whose display sizes are more than 5.5 inches. The rest of the list is made up entirely of flagship devices.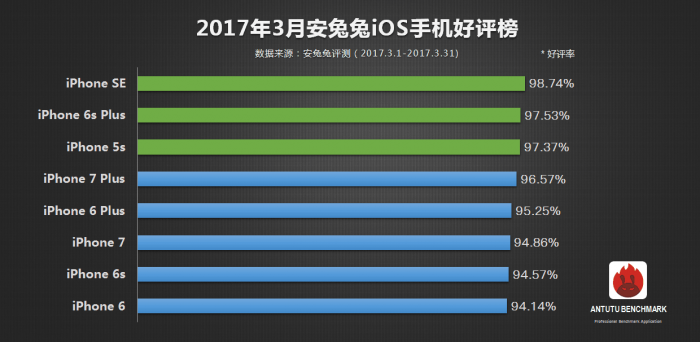 The iOS list is made up of the 8 most popular Apple iPhone for the month of March and on the iOS list, the iPhone SE topped the list and is followed by the iPhone 6S Plus while iPhone 5S is at the number three spot. At present, the iPhone SE is the cheapest Apple phone listed on their official website.
Related: Top 10 Smartphones On AnTuTu In February 2017
The iPhone 7 Plus occupies the 4th position while the iPhone 6 Plus comes in at number 5. The rest of the list is made up of the iPhone 7, iPhone 6S and finally iPhone 6.