Where To Watch The Xiaomi Mi 6 Event Live Stream
Xiaomi is all set to announce the Xiaomi Mi 6 flagship today at 2PM in China. The Mi 6 event is held in Beijing, China but the company has made sure that fans all around the globe have access to the event.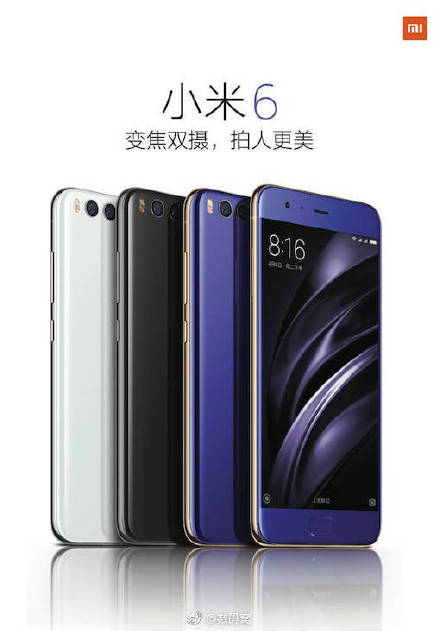 Unfortunately, the event will be live streamed in Chinese, and if you are interested in the live stream, just head over to this link. If you want the updates in English, just check out the social media channels of Xiaomi. Both Xiaomi's facebook and twitter accounts will be tweeting the updates from the event, so you should get a good idea as to what's happening at the event in China.
Apart from the Xiaomi Mi 6, we expect a lot more products to be announced at the event today. We may see several MIJIA products and even Bluetooth earbuds from the company, since the Mi 6 is expected to ditch the good old 3.5mm headphone jack.
Check out the below links for updates about the event
Xiaomi Mi 6 Event Livestream: http://event.mi.com/en/live2017/beijing0419
Xiaomi's Facebook Stream: https://www.facebook.com/xiaomiglobal/
Xiaomi's Twitter Account: https://twitter.com/xiaomi