Huawei CEO Richard Yu Speaks On the Huawei P10 Flash Memory Issue
Huawei's CEO Richard Yu, also known as Yu Chengdong has come all out to defend his company over the Huawei P10 and P10 Plus flash memory controversy that erupted recently. The Huawei P10 was recently revealed to have some discrepancies in the flash storage installed on several of the units in China. This led to varying results in Androbench benchmark test where some of the storage were noticed to be faster than others thus fueling speculations that Huawei used UFS 2.1 storage, UFS 2.0 and even eMMC 5.1 storage on different units.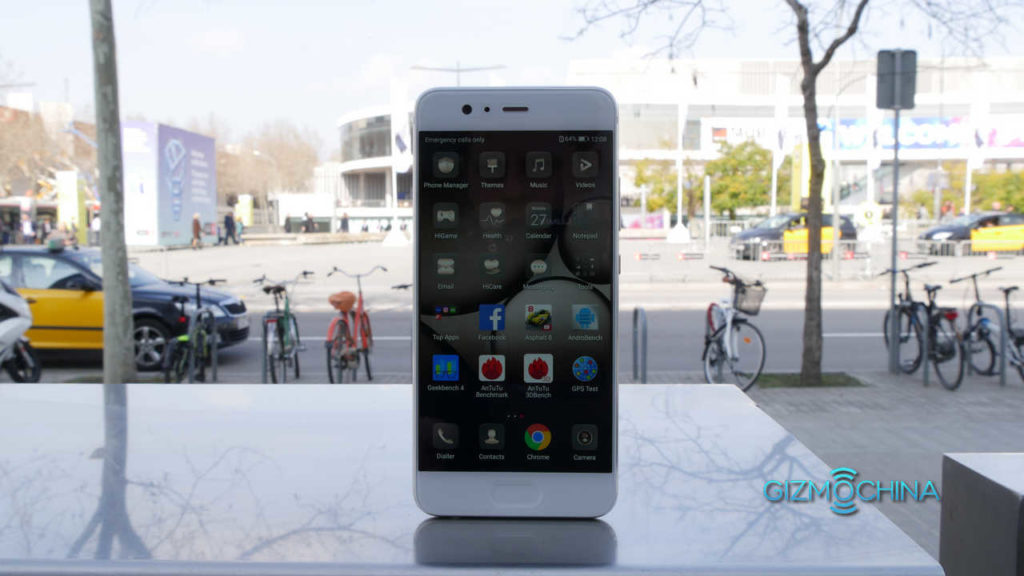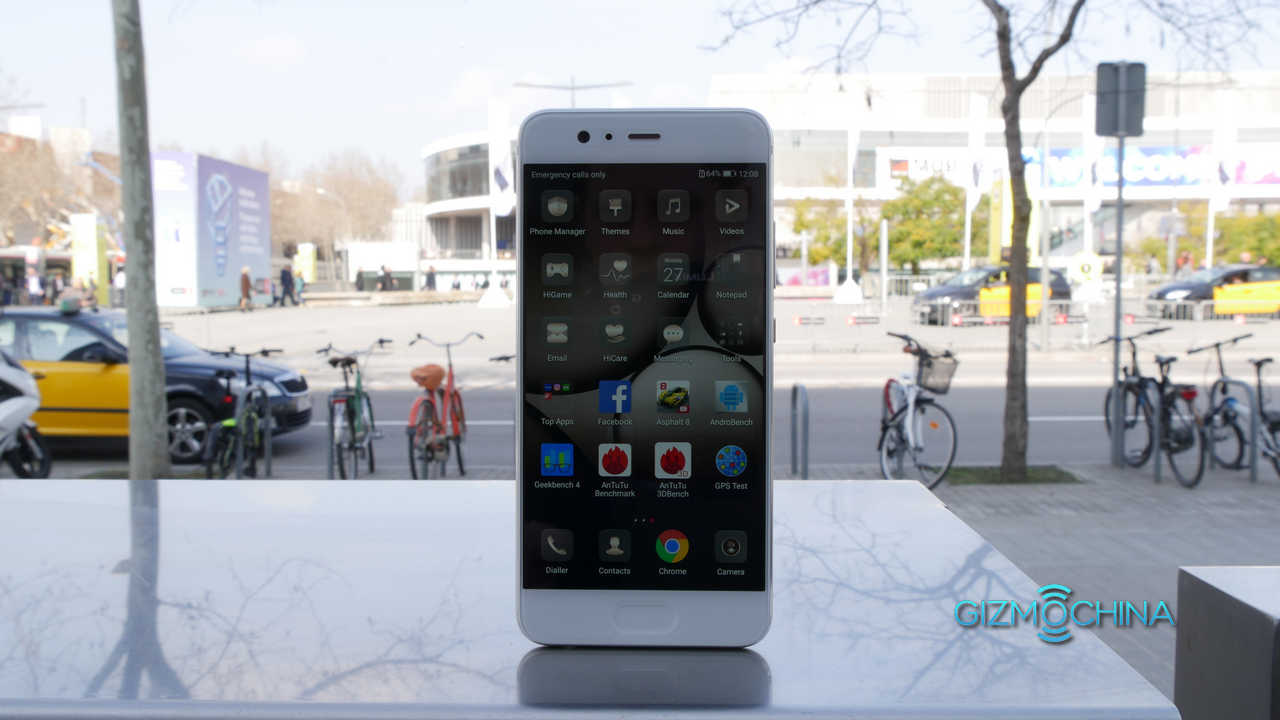 The CEO in two lengthy Weibo posts threw more light on the circumstances surrounding the controversial flash memory issue and also talked about the P10's lack of an Oleophobic coating over the screen. Mr Yu hinted that the main reason why both UFS and eMMC storages were used on different batches of the P10 was due to supply shortage. Apparently, the company ran out of supply of the faster UFS storage and so had to use the eMMC models. The CEO, however, insisted that using either of the two flash storage did not hamper the performance of the P10 as the optimization of both the phone's hardware and software was able to ensure that even with an eMMC flash memory the device still delivers seamlessly.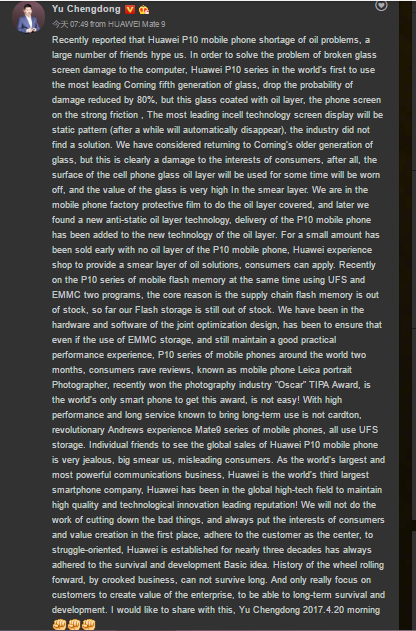 Related: Did Huawei Cut Corners on The Huawei P10′ Storage? Benchmark Results Shows They Did
The CEO further stated that he has personally been using the P10 Plus with an eMMC storage as well as a Mate 9 (the two posts were shown to have been posted from the P10 Plus and Mate 9) and has not noticed any difference in performance caused by the inferior flash storage. The question still arises if the company was justified to use a lower flash memory and still offer such units with eMMC flash memory at the same price with those using UFS 2.1 storage. The last may likely not have been heard about this issue.