Leaked Meizu E2 Press Image Shows LED Flash Intgrated on The Antenna Line
by Habeeb Onawole Apr 24, 2017 7:51 am1
The Meizu E2 is scheduled for an April 26 launch. That's just two days away. In the past week we have seen multiple images said to be of the device. And every single one of them sports a different camera and LED flash design.
First, there was the leaked image that showed the Meizu E2 would have a ring camera flash like that of the Nexus 6. It was followed by another image that had the camera sitting on the top left corner with the LED flash missing. Twenty-four hours later, a new image surfaced. This one had a design similar to a dual camera setup but is actually a single camera positioned beneath the antenna line. Fast forward to Friday and a fresh image with a new camera and LED flash design was released again.
We want to believe the last leaked image is the one Meizu is sticking to for the E2 as a leaked press image on Weibo by @Old Technology has the same design. In the new image, the camera sits on the same line as the antenna line.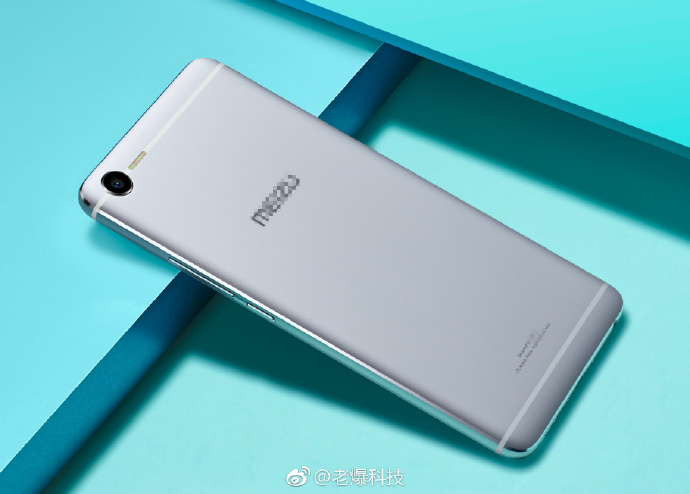 The interesting part of the design is the LED flash which is integrated on the antenna band like jewels lining a cloth. It is a new take on the way the LED flash is designed but it looks really good. Zoom in on the image and you can see there are about four LEDs, all a mixture of white and amber. That's a lot of light for a camera. The rest of  the design is typical Meizu.
READ MORE: Meizu Pro 7 Coming This Month to Take On The Xiaomi Mi 6, Hints Meizu VP
The Meizu E2 is expected to launch with a 64-bit octa-core SoC, 3GB of RAM, 32GB of storage, and a 13MP rear camera. All these features come with a ¥1699 (~$247) price tag. It seems Meizu is charging for those extra LED lights.