Meizu Pro 7 Coming This Month To Take On The Xiaomi Mi 6, Hints Meizu VP
Meizu has always positioned itself as a rival to Xiaomi in the Chinese market. There is no denying that both brands are innovative in terms of design and others, so it is usually not surprising when they release smartphones which look to take on each other most times. There are indications the Xiaomi Mi 6 might likely have a rival flagship from Meizu.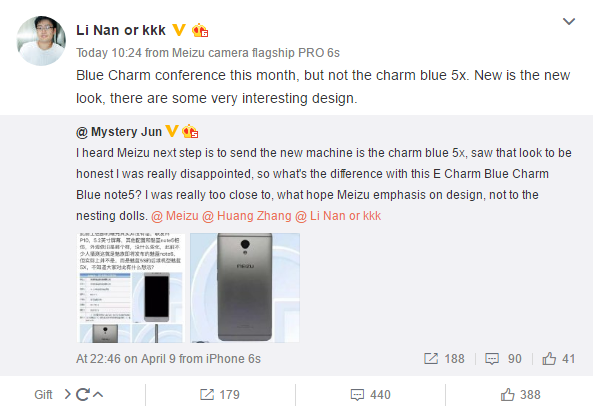 Meizu VP Li Nan seems to have hinted about the impending launch of the elusive Meizu Pro 7. The VP who was responding to an inquiry on Weibo hinted that the company would launch a smartphone this month and it isn't the Meizu M5X but it comes with a new look and some very interesting design. Although he didn't mention the name of the expected device, it is suspected to be the Pro 7. Firstly, Meizu launched the high-end Pro 6 in April last year and with the upcoming launch of the Mi 6, only the Pro-series smartphones can take on the Xiaomi flagship. Coincidentally, the Meizu Pro 6S which is the latest in the lineup has got a 200 Yuan price cut. This could be a way to offload the remaining stock before the launch of a new flagship.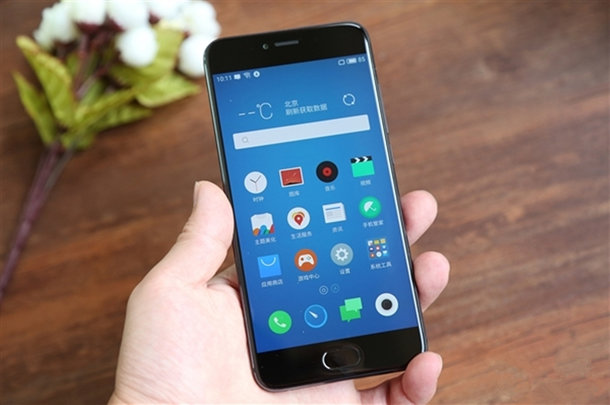 Read Also: Meizu Pro 7 Leaked Shot Reveals Dual Edge Curved Display
An earlier leak had tipped the Meizu Pro 7 to come with a 5.7-inch 4K display (resolution of 3840 x 2160 pixels) with support for AOD display screen technology. The flagship is also said to feature an Helio X30 chipset and would also come packing a rear camera with 12MP Sony IMX362 CMOS sensor among several other features. We are not entirely sure, though, that we'll finally get to see the long-awaited Pro 7 this month. It could turn out to be another model.
(source)