Sorry India, No Xiaomi Mi 6 For You But You May Get Another High-End Phone
by Habeeb Onawole Apr 27, 2017 5:16 pm0
Sources have revealed that Xiaomi's new flagship, the Mi 6 won't be launching in India. The news comes from India Today.
You might be wondering why Xiaomi decided not to launch the Mi 6 seeing as India is its second most important market. Most of Xiaomi's phones launched in India have been limited to the Redmi series. However, Xiaomi still makes sure to release one flagship per year in the country. Last year's model was the Mi 5 but didn't record much sales as the OnePlus 3 gained an upper hand due to its larger RAM and storage.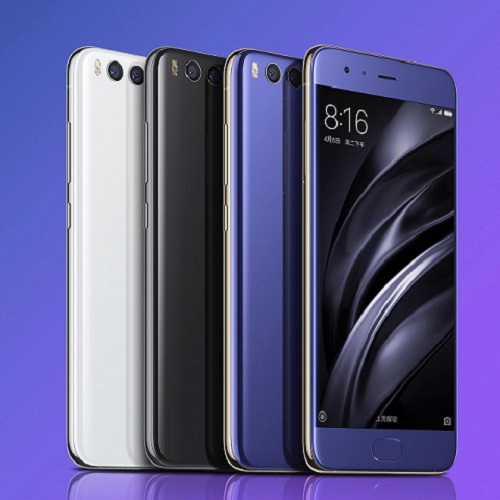 Former Xiaomi VP, Hugo Barra is even credited as saying "it was a mistake not bringing the 64 gig Xiaomi Mi 5 to India.". He said the company shouldn't have worried about the pricing and should have launched the Mi 5 Prime in India. Xiaomi's reason for not bringing more flagships is because they will be too expensive to sell in India and for a company that is treading carefully in a relatively new market, it would not want to take such risks. The Mi 5 is the only Xiaomi phone sold in India that is not made in India.
Importation tax and advertising costs are part of the factors that will affect the price of any flagship brought into the country. The Mi 5 currently sells for Rs 22,999 on Flipkart, that's about $360. You can purchase the Mi 5s (64GB model) for more or less the same price from a store like Giztop.
READ MORE: Hello Mother Russia: Xiaomi Makes Grand Entry to Russia With Three Smartphones
Xiaomi is working on the Mi Note 3 and Mi MIX 2. Anyone of these two products might be the high-end phone that makes it to India but the Mi Note 3 looks like the more likely bet. If they will be competing against OnePlus again, a large screen phone with a similar price tag will be their contender but not one with a possibly higher price tag like the Mi MIX 2. It might also turn out to be a different phone entirely.
(Source)