Dual Camera Shootout: The Xiaomi Mi 6 and Huawei P9 Play A Game of I Spy
by Habeeb Onawole Apr 29, 2017 4:49 pm8
The Xiaomi Mi 6 is the phone getting all the attention at the moment. Xiaomi's latest smartphone sports dual rear cameras and just like you, we want to know how it performs against other phones in the market. Yesterday, we compared it against the OnePlus 3T, a phone with a single rear camera. Today, the fight is a lot fairer as the Mi 6 is paired against the Huawei P9.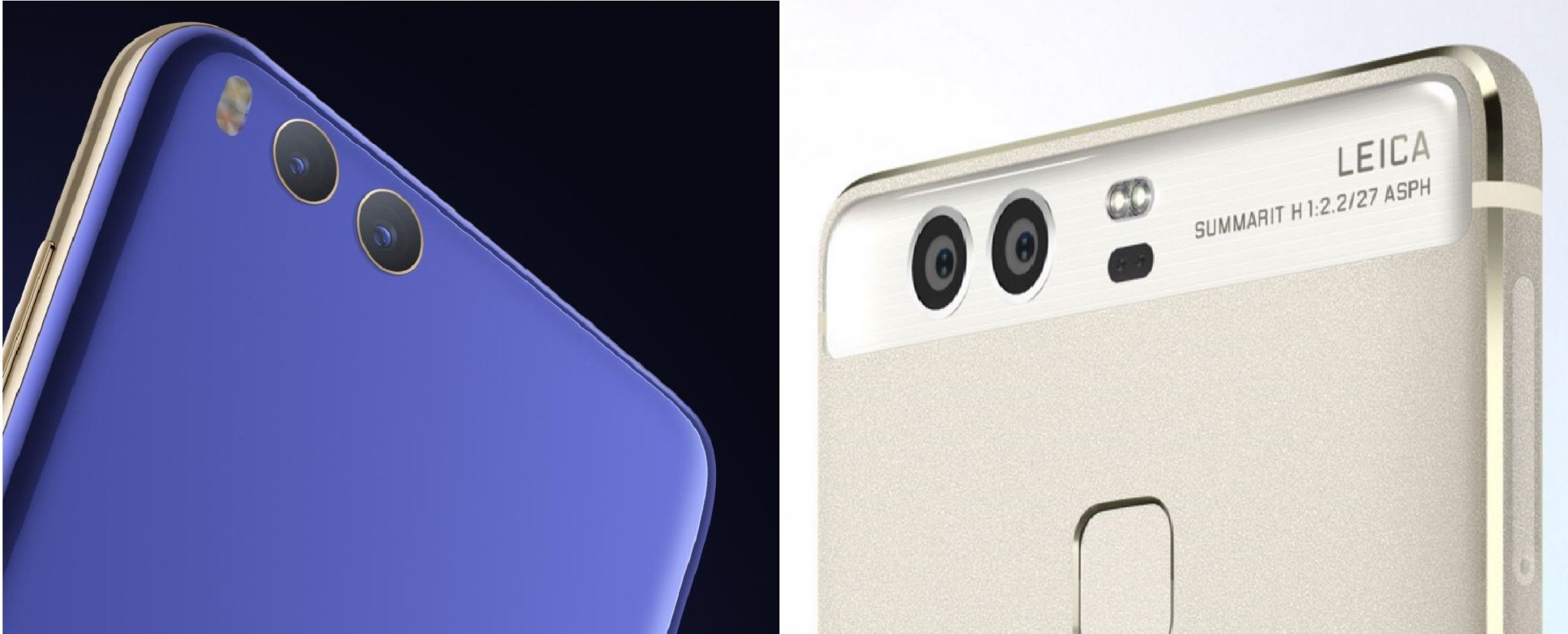 The Huawei P9 was one of the best camera phones released last year. Its dual camera sensors are a result of the combined efforts of Huawei and German optics expert, Leica. The cameras on the Huawei P9 work in the RGB + Monochrome format unlike those of the Mi 6 that are configured as one 12MP wide-angle lens and one 12MP telephoto lens.
Xiaomi Mi 6(R) Vs Huawei P9 (L) Camera Specs
Xiaomi Mi 6
Huawei P9
Rear Camera
*Wide-Angle Camera:
12MP 1.25μm, 27mm focal length, 4-axis OIS, 6P Lens, f/1.8

*Telephoto Lens:
12MP 1.0 μm, 52mm focal length, 5P lens, f/2.6

Dual 12 MP, f/2.2, 27 mm, Leica optics, 1.25µm pixel size
Video
*[email protected]
*[email protected]
*[email protected]
*Slow Motion Video [email protected]

*[email protected]
*[email protected]
*Slow Motion Video [email protected]
Camera Features
PDAF, HDR Adjustment Technology, Panorama, Burst Mode, Facial Recognition,
Laser Focus, geo-tagging, touch focus, face/smile detection, panorama, HDR
Flash
Dual LED (Dual Tone)
Dual-Tone flash
Secondary Camera
8MP, 1080p
8 MP, f/2.4, 1080p
The advantage the Huawei P9 has with this configuration is that it captures more light and therefore performs well under low-light conditions. The monochrome sensor in the Huawei P9 also allows you to shoot pure monochrome images unlike other cameras that just desaturate the colors in the image.
READ MORE: Xiaomi Redmi Note 4X gets Android 7 Via MIUI Developer ROM Update
Both cameras perform excellently well but some results show that one is the clear winner over the other. An example is the image of the rotten foliage, the Xiaomi Mi 6 has more colors to it unlike that of the Huawei P9 that appears washed. This replicates itself in the picture of the sneaker where the yellow looks paler in the shot taken by the Huawei P9 and the little girl's picture where her face and that of her doll appears washed out too.
There are also some shots where the results are tied like the pictures of the scooter and the flower. All in all, both results are amazing. Which do you think is better?