Latest Rumor: Next Samsung Galaxy C-Series Phone Coming With Dual Cameras
Samsung was expected to use a dual camera setup on the flagship Galaxy S8 and S8+ flagship but the tech giant ended up releasing the smartphones with a single main camera apiece. This left some fans disappointed considering that dual camera setup is one of the trendy add-ons presently both on flagship and even budget devices.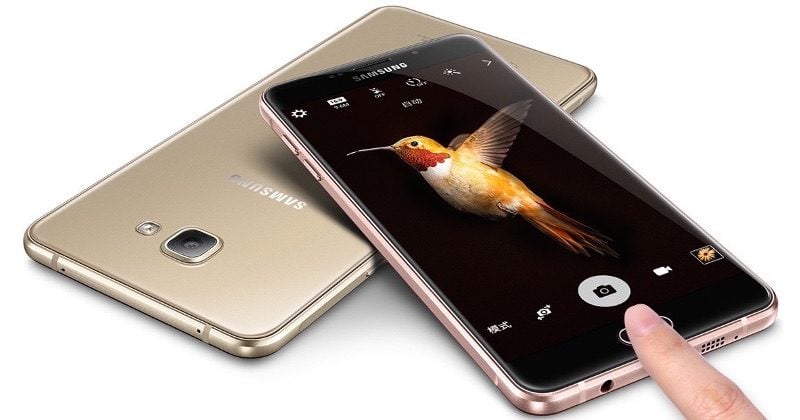 There is a rumour making the rounds right now on China's Weibo that Samsung is planning to have its first dual camera-sporting smartphone and it isn't the Galaxy Note 8 as speculated. A Weibo user has just hinted that the next Galaxy C-series smartphone would come with a dual camera setup. The post was accompanied by a sketch of a Samsung smartphone with a vertically inclined dual-lens camera.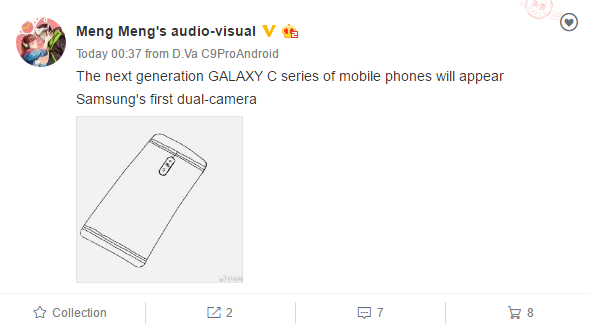 Related: Bill of Materials Shows How Samsung Leads Over Chinese Phones In Key Components
We are not surprised this information is coming out of China since the Galaxy C-series smartphones are meant for the Chinese / Asian market. The C-series is not new to coming out with several innovations. The Galaxy C9 Pro was Samsung's first smartphone with 6GB RAM onboard which is aimed to compete in a market where large RAM size is a driving force. So, it won't be out of place if Samsung is adding dual cameras to the mix because that is another aspect of keen competition among smartphone makers in China.