Bill of Materials Shows How Samsung Leads Over Chinese Phones In Key Components
The component cost of Samsung Galaxy S8 analyzed and released by IHS Markit last week surprised us with the highest costs among the high-end smartphones across the globe, way higher than that of iPhone 7 and others.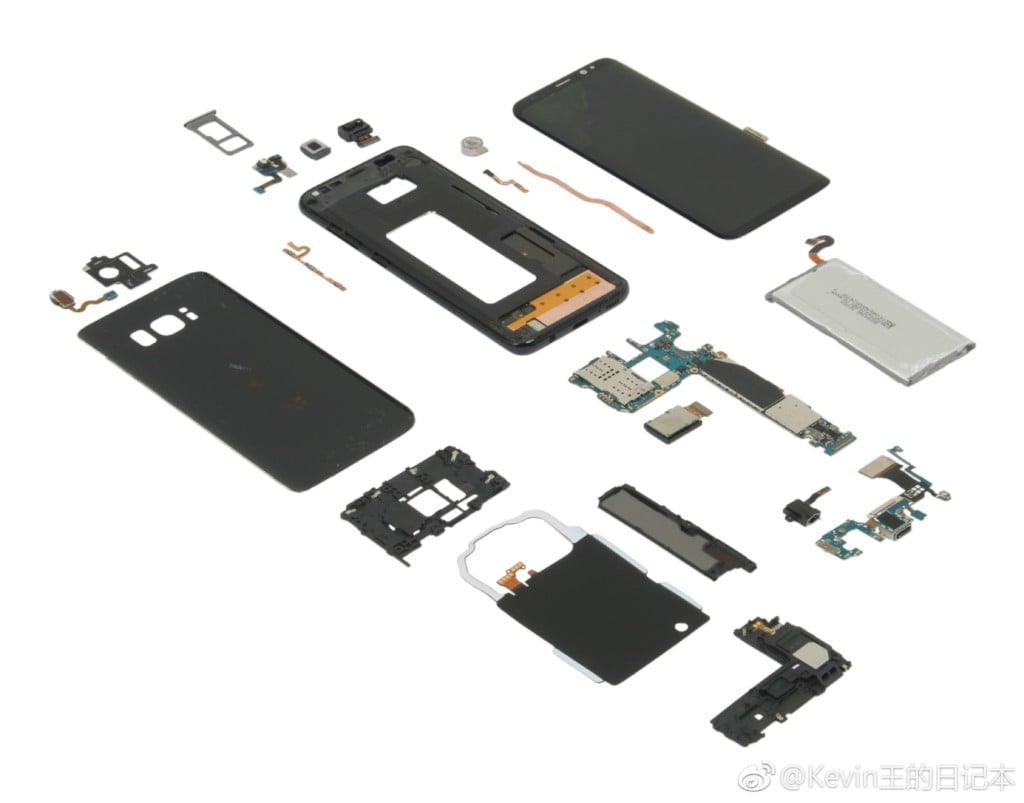 Yesterday afternoon, a new IHS Markit report with detailed breakdowns released by insider @Kevin Wang's diary via his official Weibo account also confirmed this. Samsung Galaxy S8 topped number one with $307.5 for Bill of Materials (BOM) and manufacturing costs.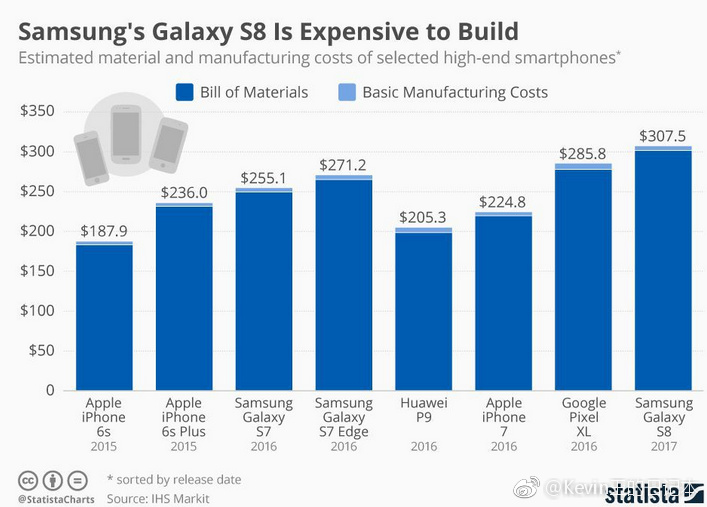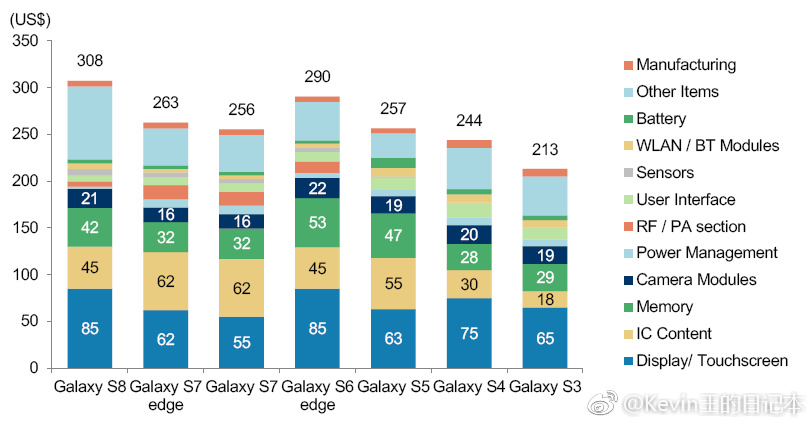 Analyst Pan Jiutang reposted and claimed that, among the over $300 BOM cost, the relatively expensive ones including display / touch screen, processor, memory, camera module, and battery are the ones among Samsung's product portfolios, of which over $200 can be supplied by Samsung internally.
Pan speculated that Snapdragon 835 system in S8 costs over $60, and 64/128GB UFS flash memory near $24 and $34 respectively (which will be $21 and $40 for the capacity of eMMC); LPDDR4x DRAM, 4/6GB estimated at $20 and $35 respectively.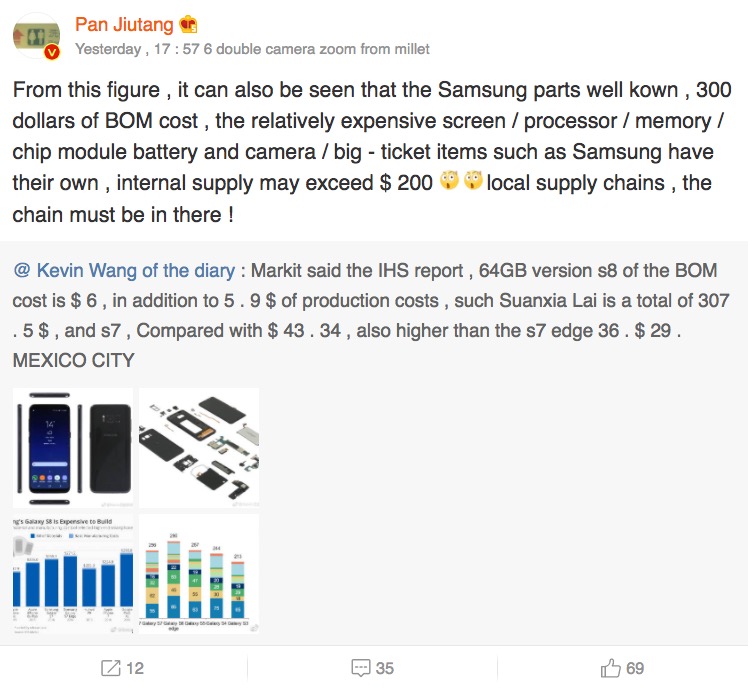 Read More: Samsung Galaxy S8, S8+ Teardown Reveal Replaceable Parts, but Difficult Repairability
Chinese phones' key components, however, are all subject to external supply except Huawei's Kirin processors that can fulfill its own needs and Xiaomi's processor just hitting the market.
It is therefore obviously that Chinese phones still have a long way to go if they are to surpass Samsung.
(Sources: 1)