How Much Does It Cost Samsung To Put Together The Galaxy S8?
by Habeeb Onawole Apr 22, 2017 10:45 am2
The Samsung Galaxy S8 and S8 Plus went on sale in some markets yesterday. The new flagships cost more than the Galaxy S7 and Galaxy S7 Edge but those prices are justified. The Galaxy S8 and Galaxy S8 Plus cost more to manufacture hence the reason for their high prices.
A report by IHS Markit has revealed the bill of materials of the 64GB Galaxy S8. It costs Samsung $307.50 to put together the 5.8-inch device. Of that amount, only $5.9 makes up manufacturing expenses. The rest is the cost of materials. That makes the Galaxy S8 $43.34 and $36.29 more expensive in terms of production than the Galaxy S7 and Galaxy S7 Edge respectively.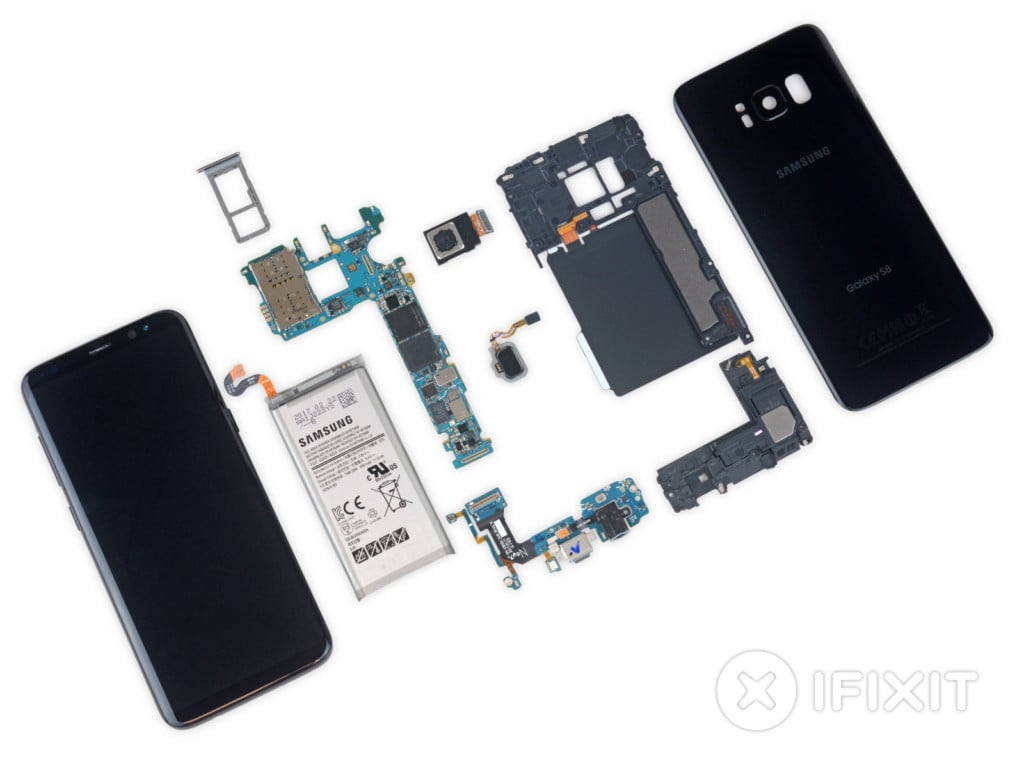 There is no breakdown of the cost of each individual component but the report says the 3000mAh battery costs $4.50 while the sum of the NAND flash memory and DRAM is $41.50.
You might wonder why Samsung is selling it for more than double the cost of production then. The cheapest price you can get the Galaxy S8 is $720 and that is a $412.50 difference.  To be fair to Samsung, they also have to bear the cost of shipping, marketing, and import taxes to destination countries. Retailers and carriers also get their cut and some is also set aside for research and development. There is also administrative costs which includes the salaries of executives and managers.
READ MORE: Samsung Ordered to Pay Huawei $11.6 million By Chinese Court Over Patent Case
The bottom line is Samsung does makes profit from the sales but not as much as what you get when you subtract the cost of production from selling price.
The Galaxy S8 Plus will cost a little bit more due to the fact that it uses a bigger display and has a larger battery.