Chuwi Hi13 Review – 3K Resolution 13.5″ Windows 10 Massiveness!
Chuwi is quite a popular Chinese tablet and laptop maker and their Hi13 model is without any doubt the largest tablet I've ever had. It sports a massive 13.5" display with a whopping 3k resolution and a lot more. Learn more in the full review.
Thanks to Gearbest for sending Chuwi Hi13 for a review.
UNBOXING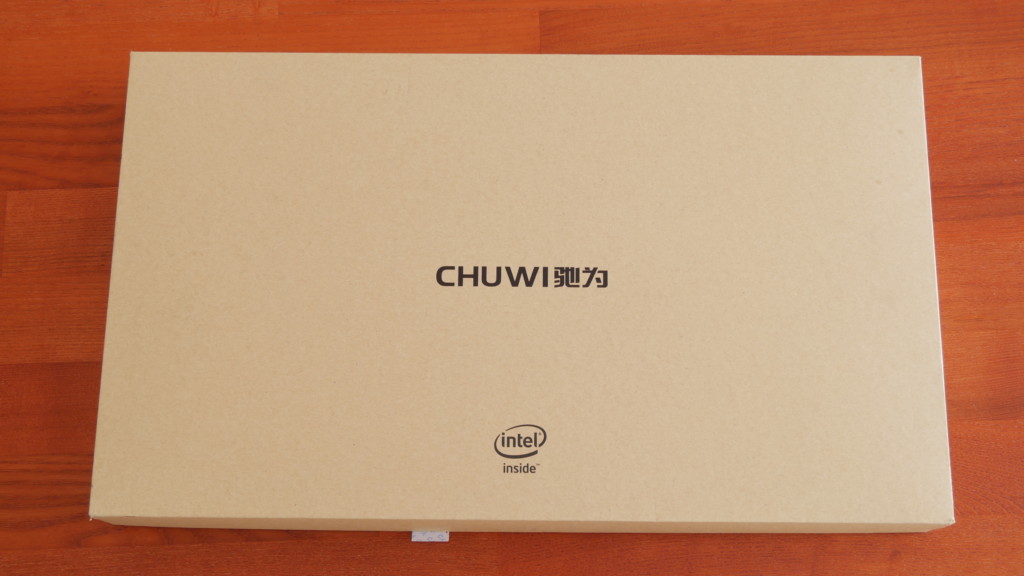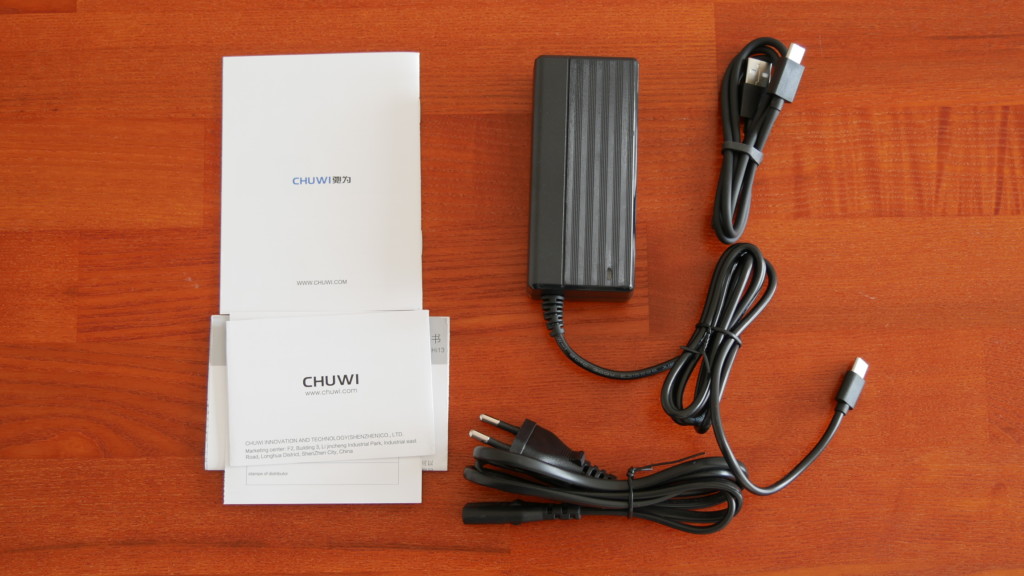 The Hi13 ships in a huge box and inside of it, you will find a charging cable and brick, USB C cable and some paperwork.
Keep in mind that this tablet supports stylus and it can be also attached to the keyboard that converts the tablet into a full-fledged laptop. However, these items are sold separately. The Chuwi stylus costs $28 and they Hi13 keyboard is priced at $58.
DESIGN and DISPLAY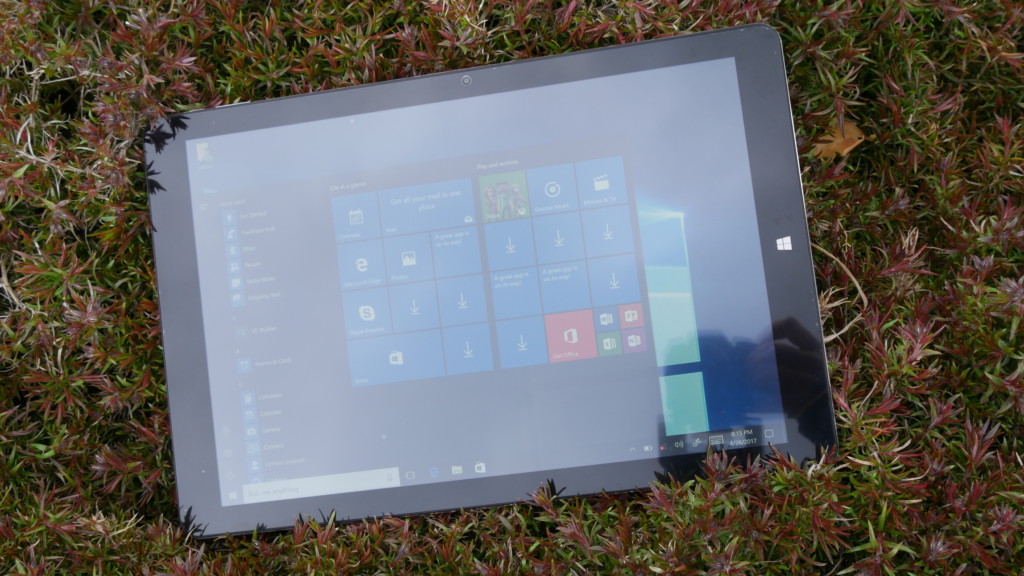 The star of the show is a massive 13.5" display that has a whopping 3000×2000 resolution and 3:2 aspect ratio. The panel is sharp, vibrant and high quality. In fact, this is exactly the same display used in the Surface Pro. However, I found it to be quite reflective outdoors, mainly because the tablet ships with a cheap screen protector.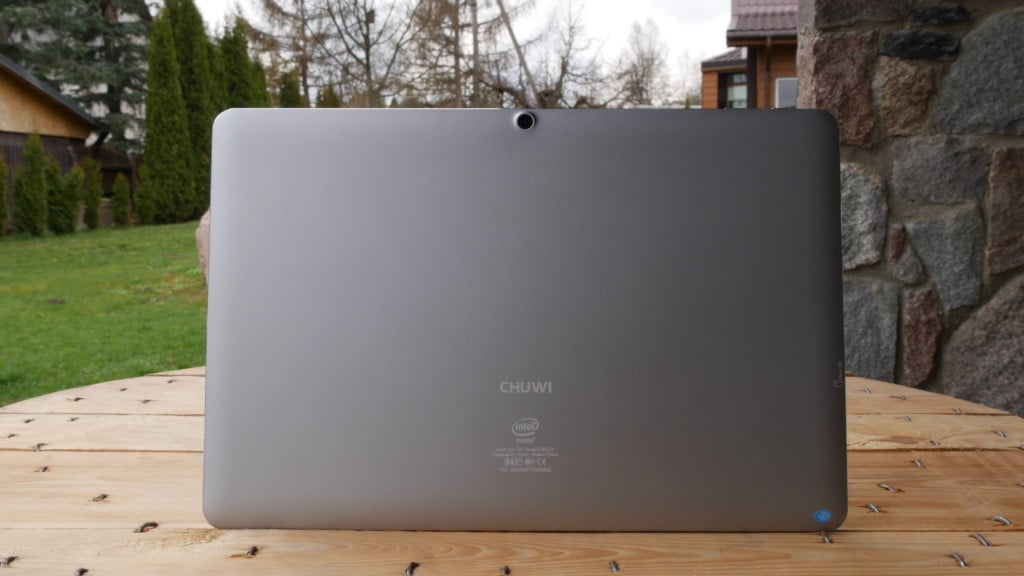 The Hi13 is made of a single sheet of aluminum alloy with nice chamfered edges and it feels premium. However, this is the heaviest tablet I've ever tested as it weighs 1.1kg. The weight can be justified due to a very large display but your hands may get tired quickly.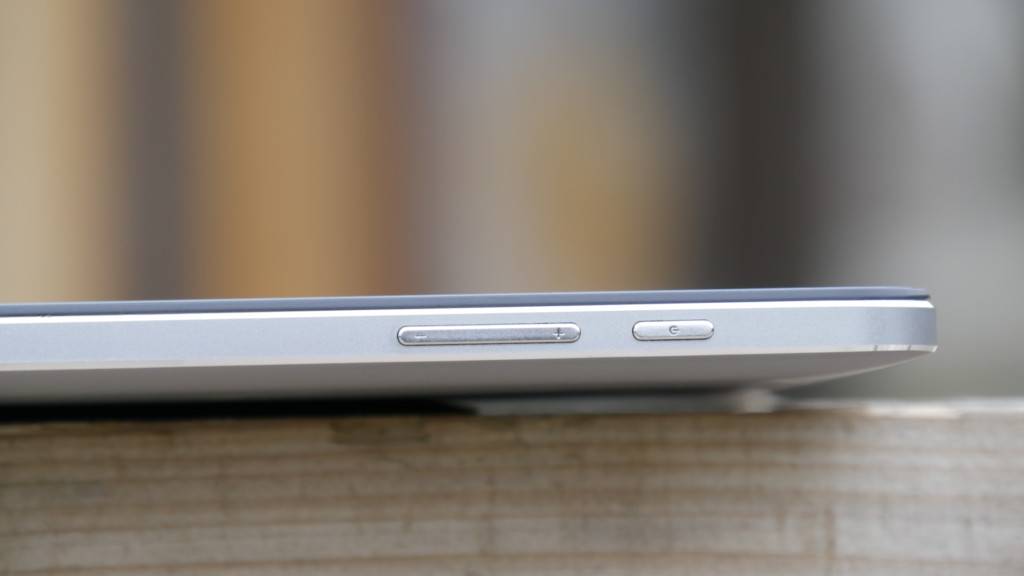 Another shortcoming is that the buttons are made of plastic and they rattle just a bit.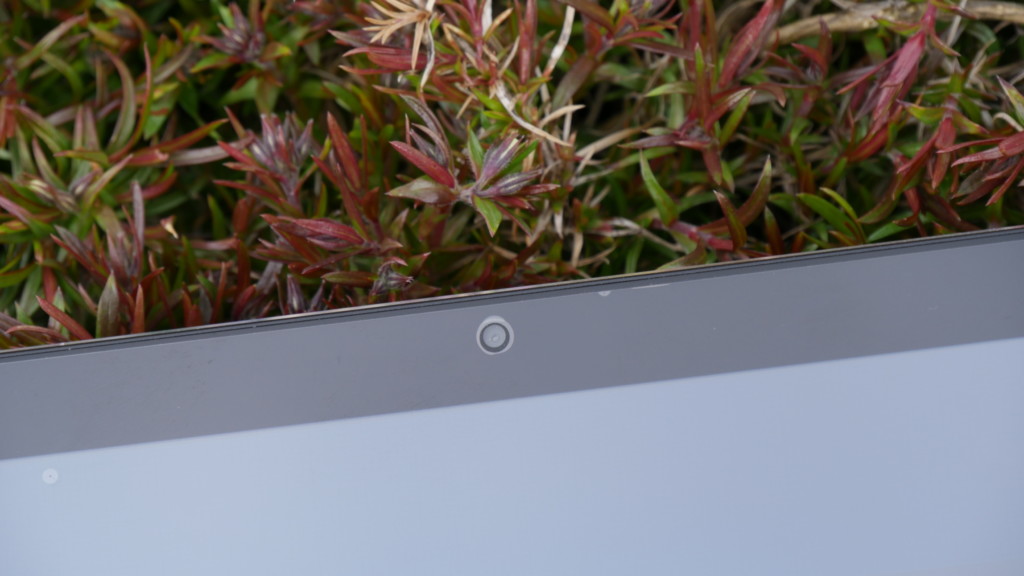 On the top, we have a 2MP front-facing camera and the LED light, which lights up once you charge the tablet. We also Windows start button.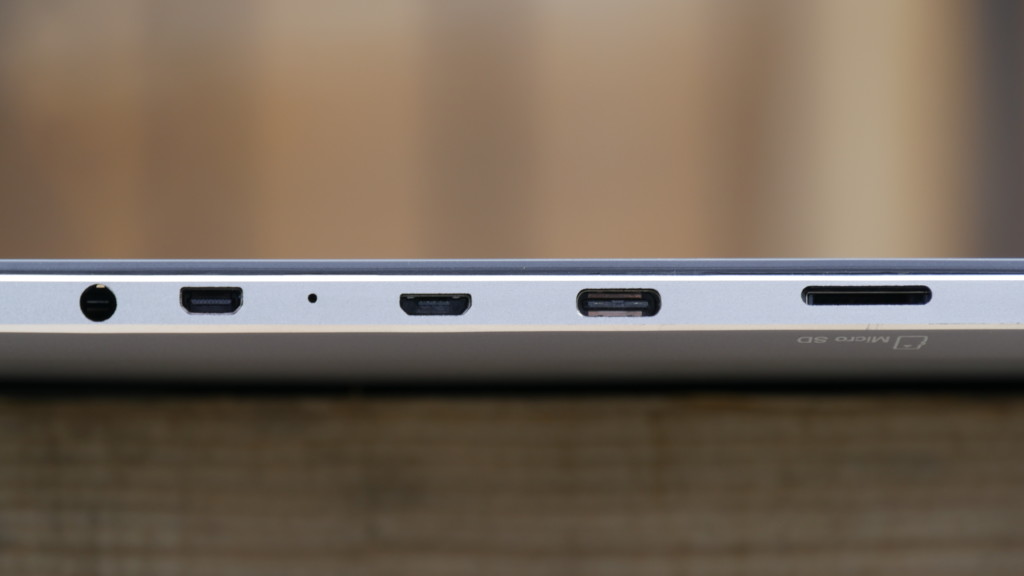 On the side, we have quite a few ports that include a headset jack, a micro HDMI, micro USB, USB type C ports and a microSD card slot. I found the sound quality via the headset jack to be decent but there is a little bit os static sound going on the low sound settings.
Speaking of sound, Chuwi implemented 4 speakers that in theory should give you a stereo sound. Well, the sound quality is definitely better than on average Chinese tablet, it's not as good as you may expect. These are just cheap 4 speakers that sound tinny and flat.
HARDWARE and PERFORMANCE
On paper, Chuwi Hi13 sounds quite impressive as it ships with a quad-core Intel Apollo lake Celeron N3450 chip, Intel HD Graphics 500 GPU, 4GB of RAM and 64GB of expandable storage. Benchmarks may not be the best way to show tablet's capabilities but the Crystal Disk Key scores are pretty impressive, meaning that the internal storage (which is made by Samsung) is pretty fast.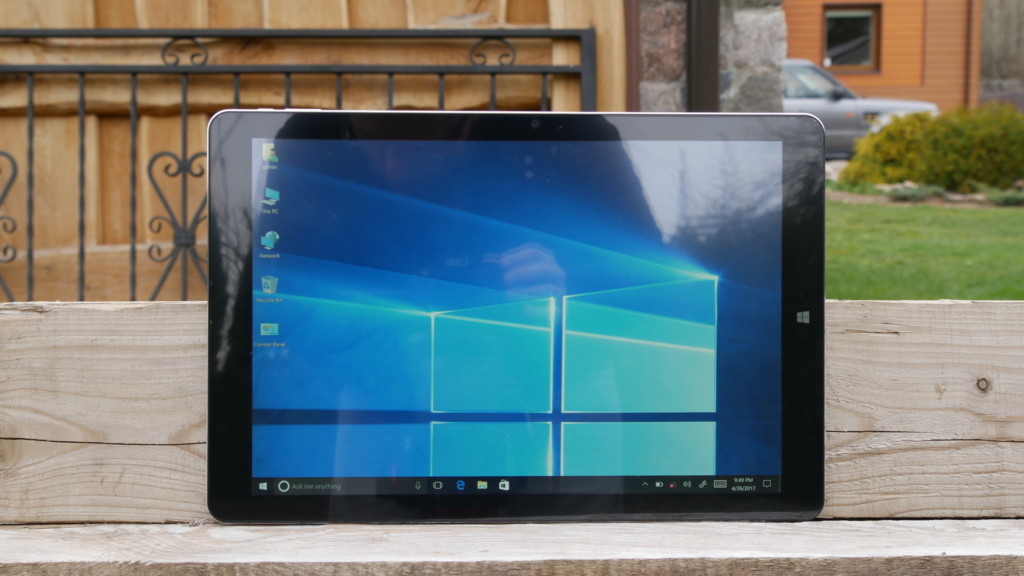 The tablet is not so fast when it comes to the 3D game titles that are used to test the graphics performance on most of the devices. I found Asphalt 8 to lag on the extreme graphics setting. There is also a lot of stutters and skipped frames. That issue can be fixed if you switch the graphics to medium and you can have enjoyable gaming experience. Another game I tested this tablet with was Modern Combat 5. Again, you should expect quite a bit of stutter, so you would need to select lower graphics settings. Finally, the tablet did get warm a little but it did not overheat. See the video review for gaming test.
USER INTERFACE
The Chuwi Hi13 ships with a fully activated Windows 10 Home out of the box and it has all the features that are familiar to any Windows user.
I used the tablet for the basic stuff like browsing the web, editing a few word documents, installed some apps and so on. The overall speed of Windows is decent but I found some skipped frames in the Windows start menu animations. Also, web browsing is faster using Microsoft Edge than Google Chrome, which is disappointing for the Chrome users. Reading larger PDF files is possible but you may see a bit of stutter if you scroll very fast or zoom in and out if use Adobe Reader like I did.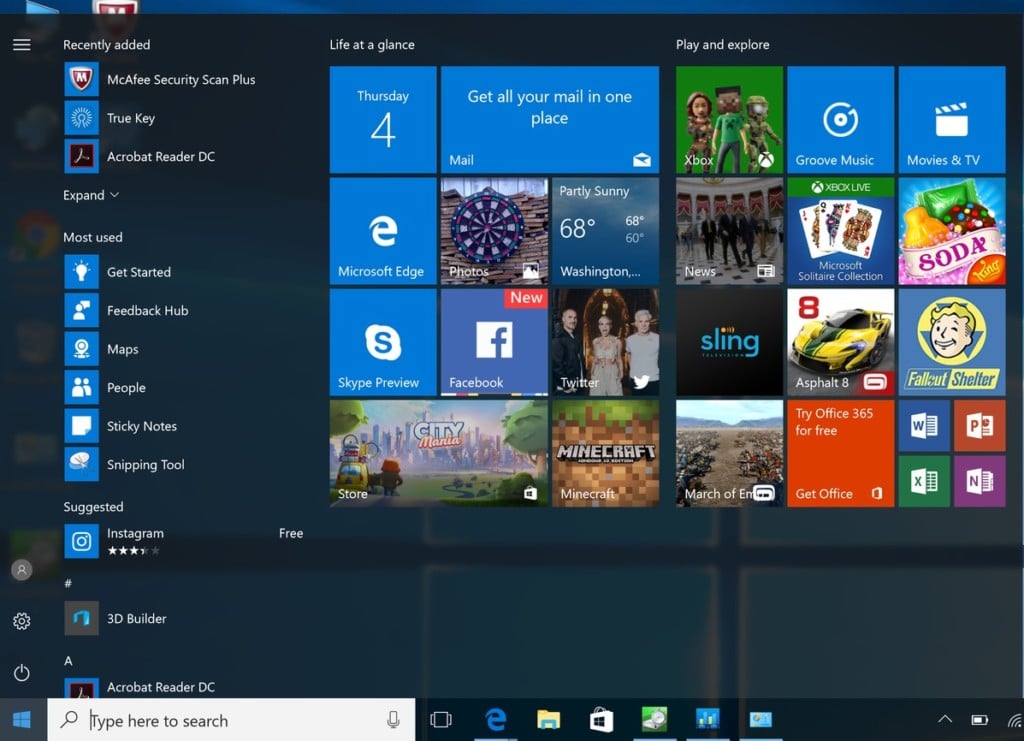 Still, I would say that the Chuwi Hi13 is a pretty fast tablet despite some occasional stutter here and there, which may be common to some of the Windows machines.
IMAGE QUALITY
You should never expect great image quality from budget tablets and the 5MP shooter of the Hi13 is no exception. On the other hand, I doubt you will ever use a 13.5" tablet to take pictures or record videos. The selfie camera does not impress either. It is usable for video chats but the video quality could be better and the sound recording quality is just average.
CONNECTIVITY

When it comes to connectivity, the wifi speeds and range are pretty good, and the Bluetooth works fine.
BATTERY LIFE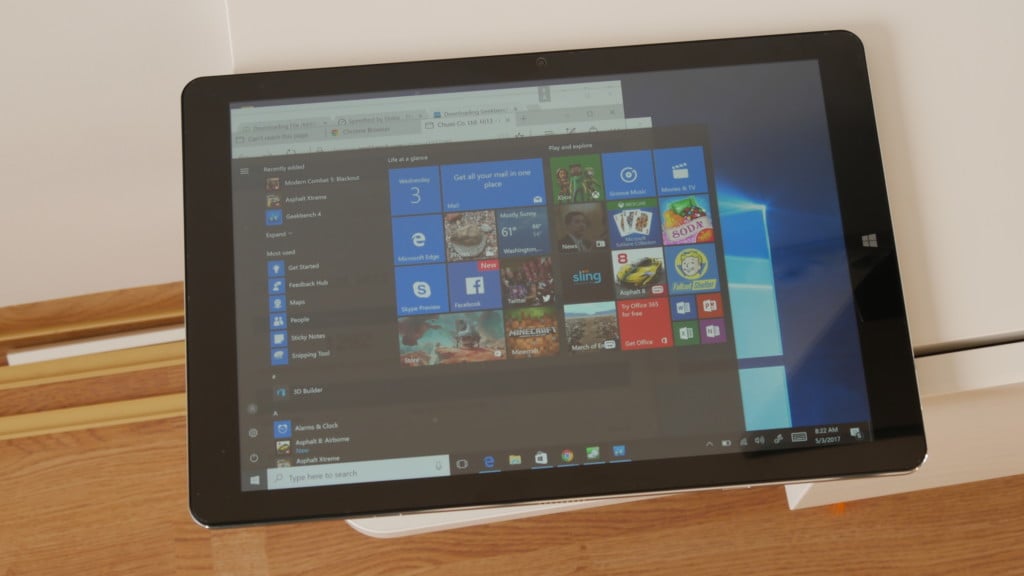 The Chuwi Hi13 ships with a 10000mAh battery that will let you use the tablet for around 6-7 hours, depending on your usage habits. My usage involved browsing the web and other basic stuff. Naturally, you should expect a huge decrease in battery life if you are a gamer, like on any other device.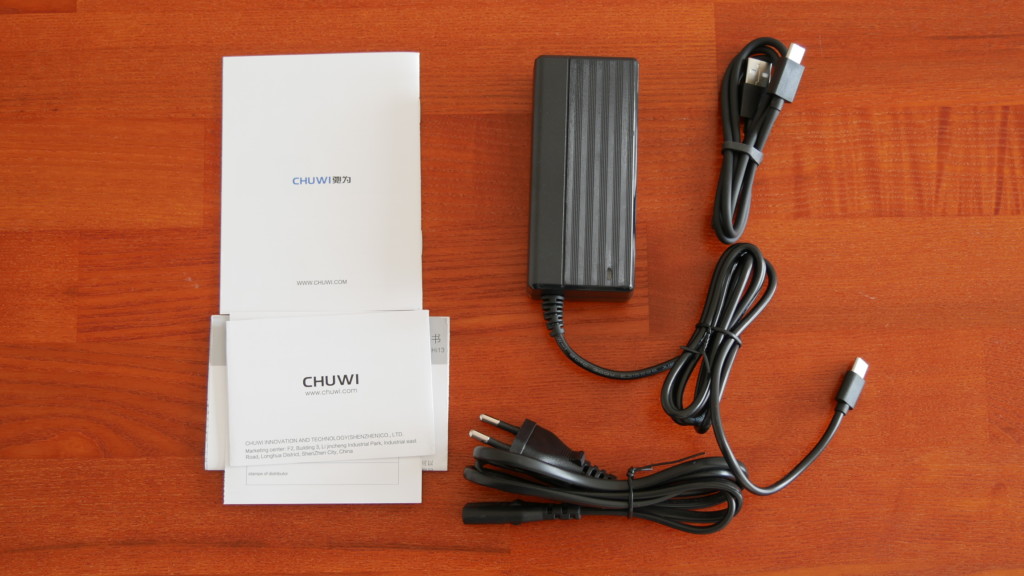 It takes less than 3 hours to fully charge the battery with the supplied charger.
CONCLUSIONS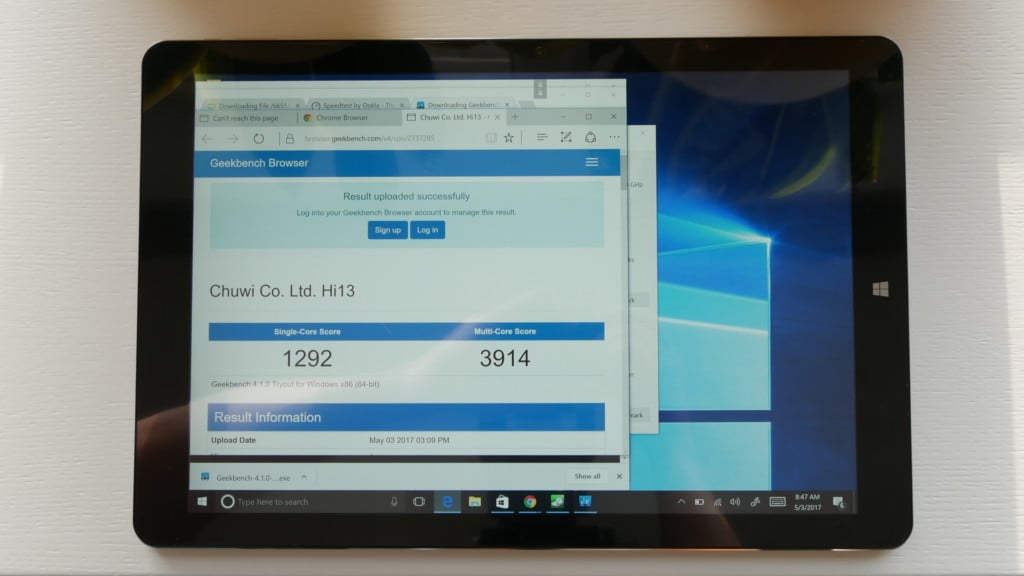 The Chuwi Hi13 is a pretty solid super-sized tablet out of China. Its display is not only huge, it's sharp and vibrant, the build quality is great and you get fully activated Windows 10 Home out of the box.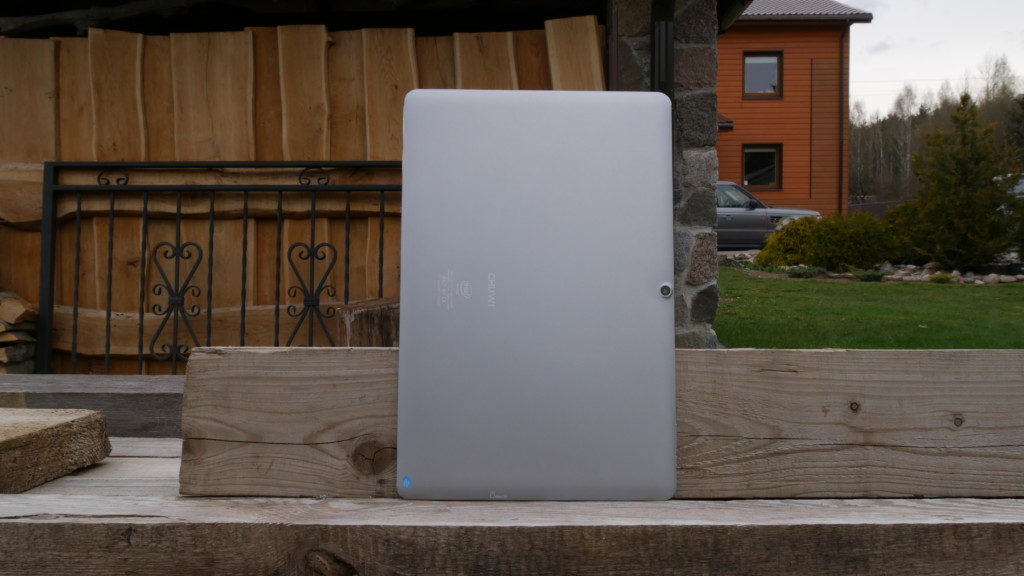 However, you have to keep in mind that there may be a little bit of stutter here and there in Windows, the speakers and the cameras do not impress, to say the least, and the display is quite reflective outdoors.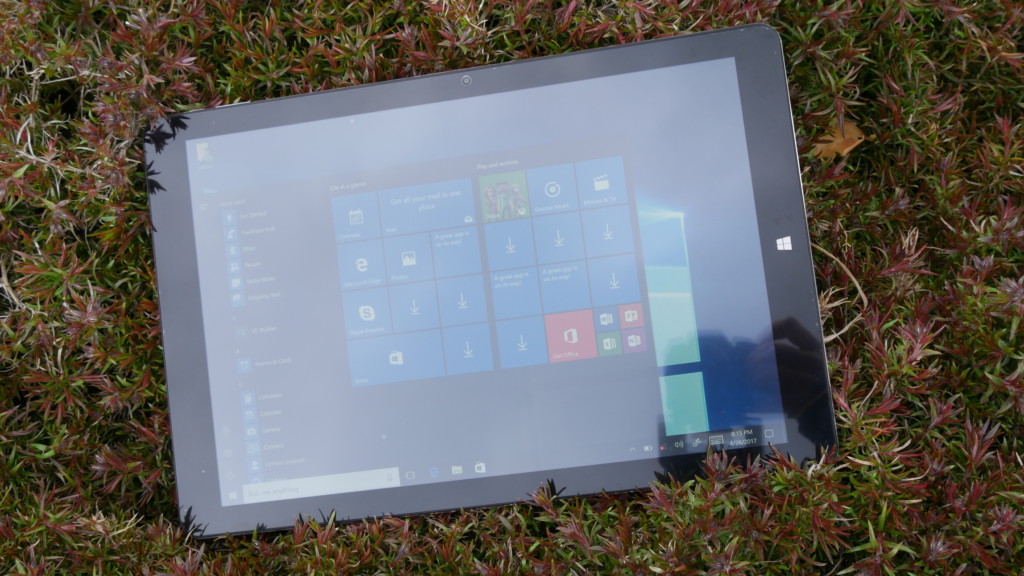 At the end of the day, the Chuwi Hi13 has a ton of features for the price and it is a decent offering, despite those shortcomings and considering the fact that you can actually convert it into a full laptop for just extra $60.