Again, Xiaomi Mi 6 Instantly Sold Out Despite Three-Part Flash Sales
The Xiaomi Mi 6 went up for its second flash sale today in China. This time around, Xiaomi adopted a different method, breaking the flash sale into three parts, with the first batch taking place at 10 AM China time. The second part also took place at 2 PM while the third part will hold at 8 PM.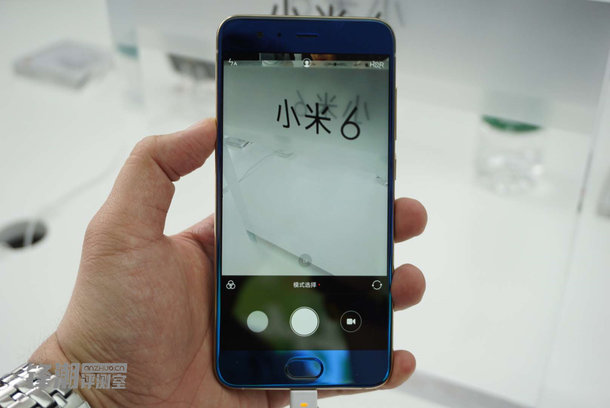 Sharing the flash sales into three parts would have afforded fans who were unsuccessful in the first flash sale to try their luck again in the second sales as well as the third. Apart from that, it also suggests that Xiaomi may have increased the stock of the Mi 6, even though we usually don't get figures of the amount sold during each flash sale. But then, the flash sale runs simultaneously on Xiaomi's official website, Jingdong, Lynx and Suning Tesco, so going three rounds of the flash sale on all four platforms definitely hint at an increase in the available stock of the Mi 6.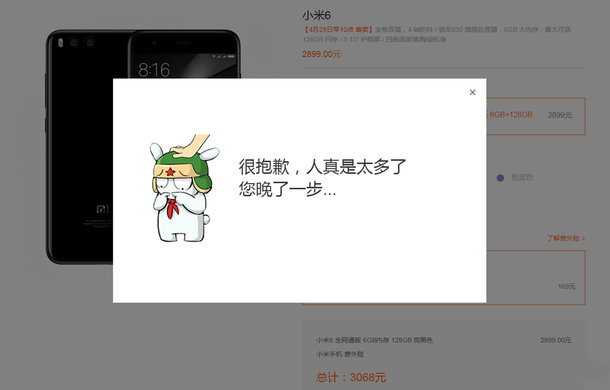 RELATED: Why Does The Xiaomi Mi 6 Weigh So Much Compared to Other Flagships?
Despite this seeming increase in stock, the Mi 6 still is not enough to satisfy the demand as it still sold out on all the flash sales. It should be noted that only the 6GB + 64GB Jet Black version of the Mi 6 priced at 2499 Yuan is available for purchase in the flash sale. While those who desire the 6GB + 128GB version, sold for 2,899 Yuan, will have to make an appointment online and pay in order to get it at Xiaomi flagship stores across China on May 6.
(via)