Xiaomi Partners To Offer Product Recycling Program in India
With the rate at which the use of electronic gadgets are getting a wider user base, more and more E-waste would likely be generated in the near future. This is even more worrisome when we take into consideration the fact that a thousand more gadgets would enter the product ecosystem in the near future due to growing trends in mobility, cloud and Internet-of-Things. Where adequate management of the waste is not done, they become hazardous to us, our environment and other life forms that inhabit the environment. Realizing this, Xiaomi has launched an E-waste recycling program in India, in partnership with TES-AMM India.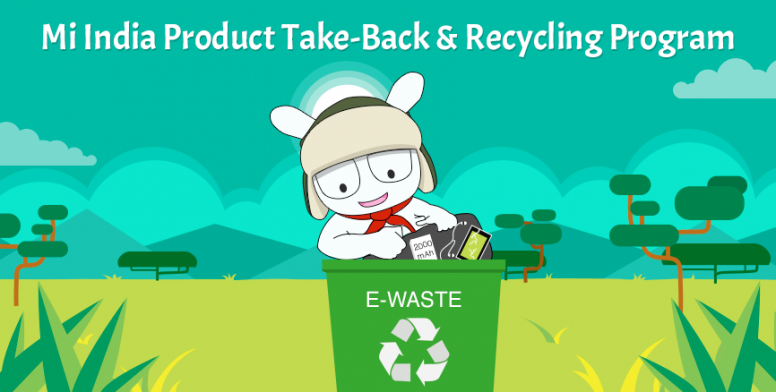 The program offers e-waste take-back and recycling service which adheres to the E-waste management Rules (2016) in India. Under the rule, the products the company will accept in the take-back program isn't restricted to Xiaomi products but cuts across different brands. Basically, the recycle program cuts across electronics like mobile phones, power banks, speakers, headphones, etc. that are intended to be discarded as waste by the consumer. In other words, only gadgets that have reached the end of life (non-operational) would be accepted, as the company doesn't offer support, repairs or exchange of such products for new ones.
The recycling is handled by TES-AMM India, one of the leading agency in the management of e-waste. To participate, users will need to fill out a for on Xiaomi India's website. After that, the product would be collected within 15days free of charge. In order to encourage participation, the company will instead give participants a discount coupon worth 100 Rupees. This coupon can only be used on Xiaomi India online store and on purchases valued at 1,000 Rupees and above. So If you're in India and have got dead electronics lying around, why not take advantage of this program instead of just throwing them away? By so doing you're helping to create a cleaner, greener and safer environment.
(source)