OnePlus Releases OnePlus 5 Teaser, Analyst Hints at 8GB RAM
by Habeeb Onawole May 8, 2017 1:49 pm21
OnePlus today released a teaser image for the OnePlus 5. Posted on Weibo, the image has the word "Hello 5" written on it and is accompanied by the text "Hey Summer! Give me five!". Both confirm the name and release date respectively.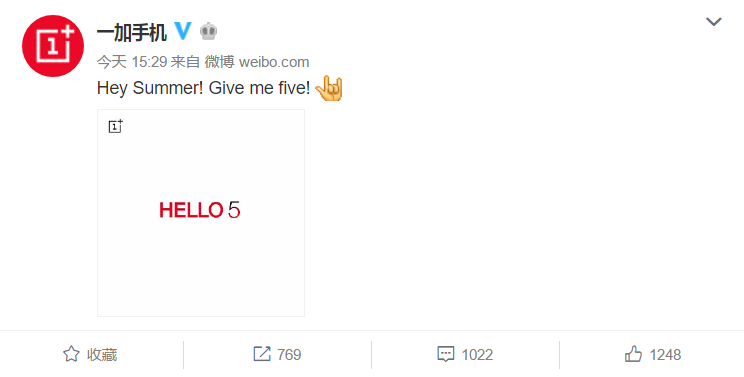 Summer is expected to begin on Wednesday, June 21 in the Northern Hemisphere, and end in September. Last year, the OnePlus 3 launched in June, so we expect the OnePlus 5 will follow the same calendar.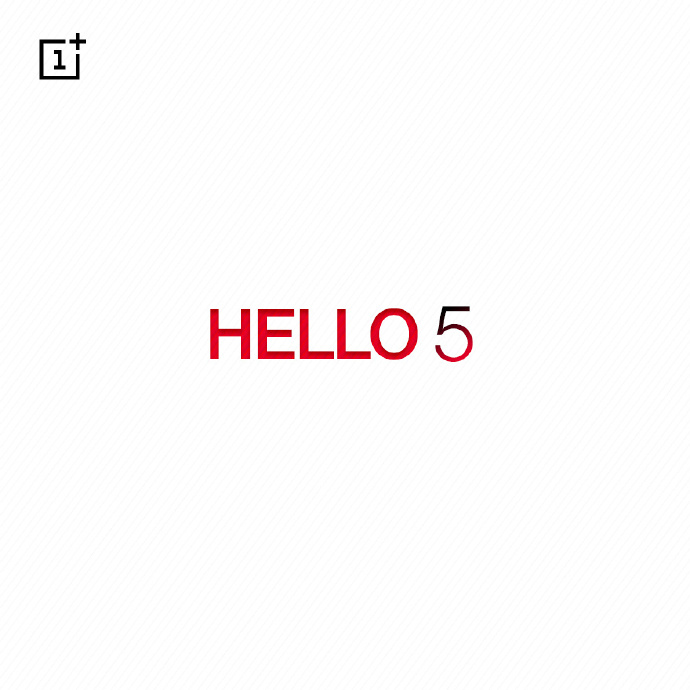 The device is expected to feature dual rear cameras but we have also seen sketches showing that the front will also sport dual cameras. While dual front and rear cameras are no longer new features for a phone, it is the RAM we are most concerned about. The rumor flying around says that the OnePlus 5 will have 8GB of RAM and it seems we just might have our first confirmation.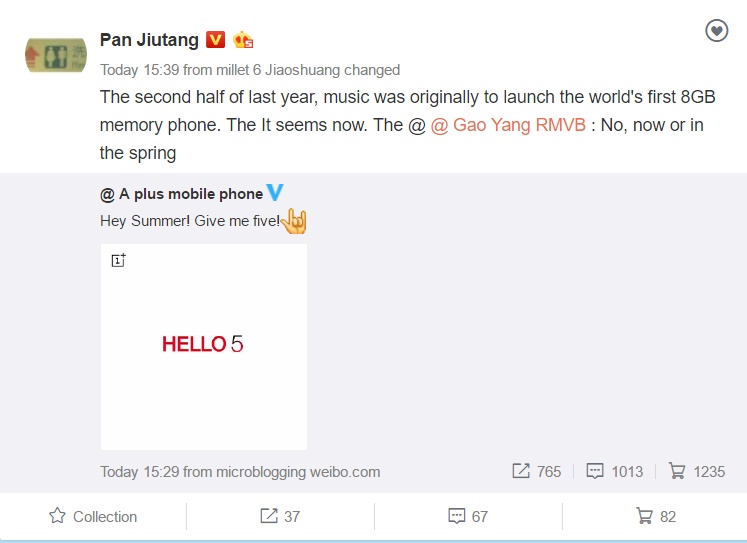 Analyst, Pan Jiutang's response to the teaser image hints at the OnePlus 5 having 8GB RAM. A rough translation of his response says "last year LeEco was supposed to launch the world's first 8GB RAM phone (but they didn't), the time seems to be now". Since he's directly replying to the OnePlus 5 post, we believe he's dropping a hint and not just speculating.
READ MORE: HydrogenOS Update Brings aptX and aptX HD Bluetooth Support for OnePlus 3
The LeEco phone rumored to launch with 8GB of RAM was the Le Pro 3. It was later released with 6GB of RAM.
The ASUS Zenfone AR is actually the first smartphone in the world to have 8GB of RAM, however it was only announced back at CES 2017. The release date is scheduled for Q2 2017. If the OnePlus 5 hits market shelves before it, then technically it will be the first 8GB RAM phone you can buy.